Ik vond mijn eigen uitleg terug in een oude blog (klik in rechter kolom onder Categorieën op Antiek Quilt) en toen kreeg ik 3 sterren af zonder gefoeter of gepuf. I found my own tutorial on how to make these stars in a blog (look to the right on my weblog, look under Categorieën for Antieke Quilt, and click on it ), and made 3 stars in no-time and without the foul language.
en zo ziet het er op mijn designwall uit, mooi he? My designwall right now: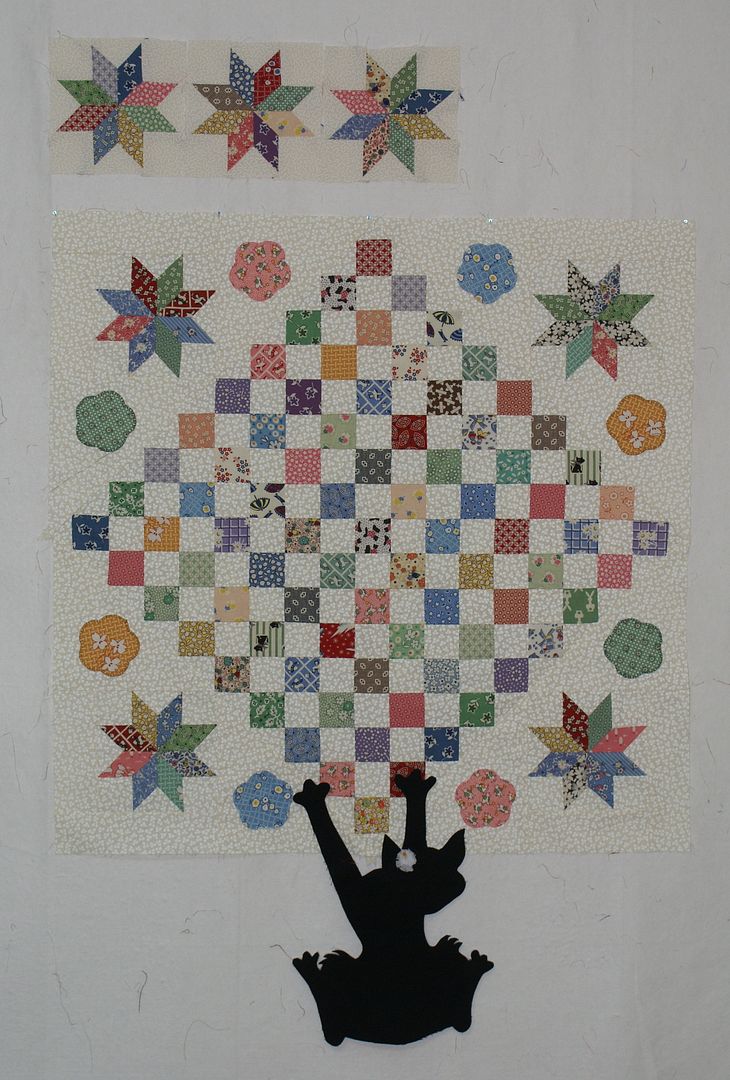 not bad, not bad at all.