This afternoon the postman brought me this present from the USA, a thank you from Liz for sending her owlfabric, so she can make a owl-quilt for her grandmother. Don't you just love the pouch and needleholder? I'm going to use the pouch for my hexagons-on-the-go. Vanmiddag bracht de post een zachte enveloppe, dat zal een zachte plof in de postbak hebben gegeven, en dit zat er in: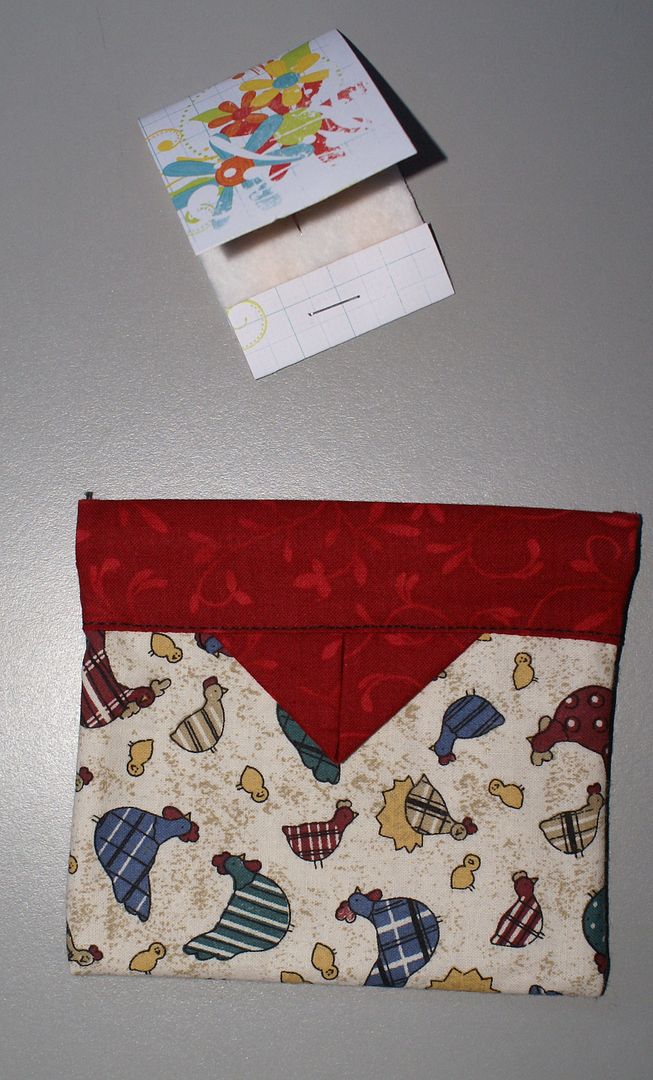 Een naaldenmapje (van papier) en een knijp-zakje, je weet wel, als je in de zijkanten knijpt gaat het zakje open staan. Ze heeft deze zelf gemaakt, en de sluiting is niet zo'n dure die je kan kopen, maar gewoon van luxaflex 2 stukjes geknipt en in de zijkant vast gestikt. Werkt verrassend goed, al is het niet zo sterk met openstaan als met die gekochte sluitingen. Ik had gereageerd op een oproep van Liz die op zoek was naar uilenstof, om een quilt voor haar oma van te maken. Van de halve meter uilenstof (op haar blog die donkere rechtsonder) kon ik wel een stukje missen.
Zondag heb ik de biezen op de KF quilts gezet, ze zijn nu gewassen (op 30 graden) en gedroogd in de droger op koele stand met 2 tennisballen, en de wollen tussenvulling is maar ietsje gekrompen, net genoeg om de quilt een hele mooie uitstraling te geven. Ik ben er heel erg tevreden over, het garen heeft een hele mooie glans! Morgen gaan de quilts de deur uit, maar ik ben niet bang in een quiltgat te vallen nu, de zwart/witte lensquilt ligt op tafel en ik heb vandaag al 2 blokjes gestikt.  Sunday I finished the KF quilts, did both the bindings in the afternoon, and they've already seen the inside of the washingmachine and dryer, and came out lovely! I love the way the quiltwork shows, and the yarn still shines beautifully. Yes, I'm very satisfied, and also happy to give them to Sandra tomorrow, for her young daughters who'll love them, no doubt about that! I'm, not afraid to fall into a deep dark quiltingdip, today I worked on the lensquilt, and I really want to finish this quiltfromhell  ASAP. I'm looking forward to start a fresh quilt, what do you think of this combination of fabrics?  En daarna, als de lensquilt af is… tja, ik vind dit wel een hele mooie combinatie voor een volgende verse quilt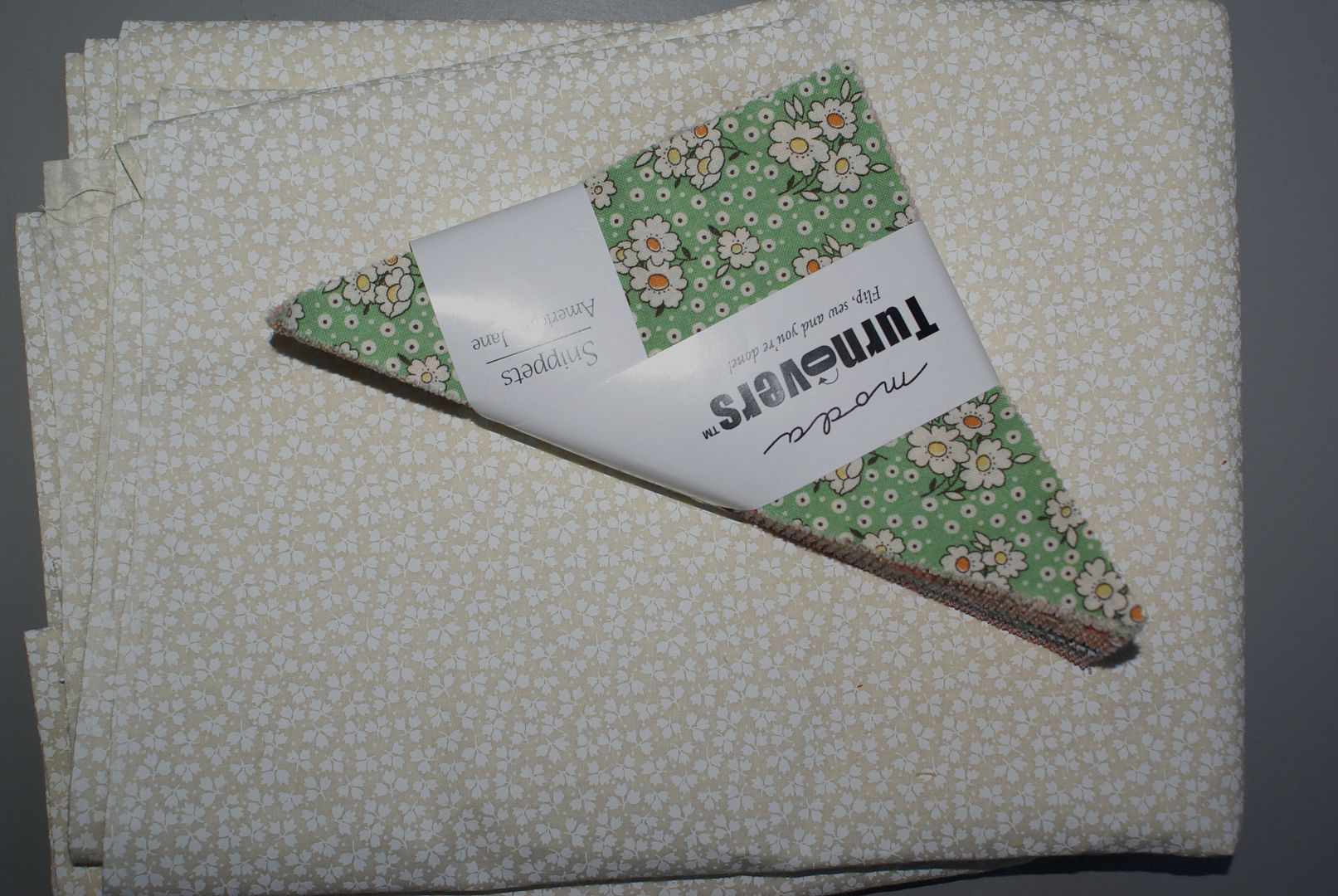 en dan het blok heel simpel houden, de stoffen zeggen al genoeg.
Nog een paar mooie tuinfoto's ter afsluiting