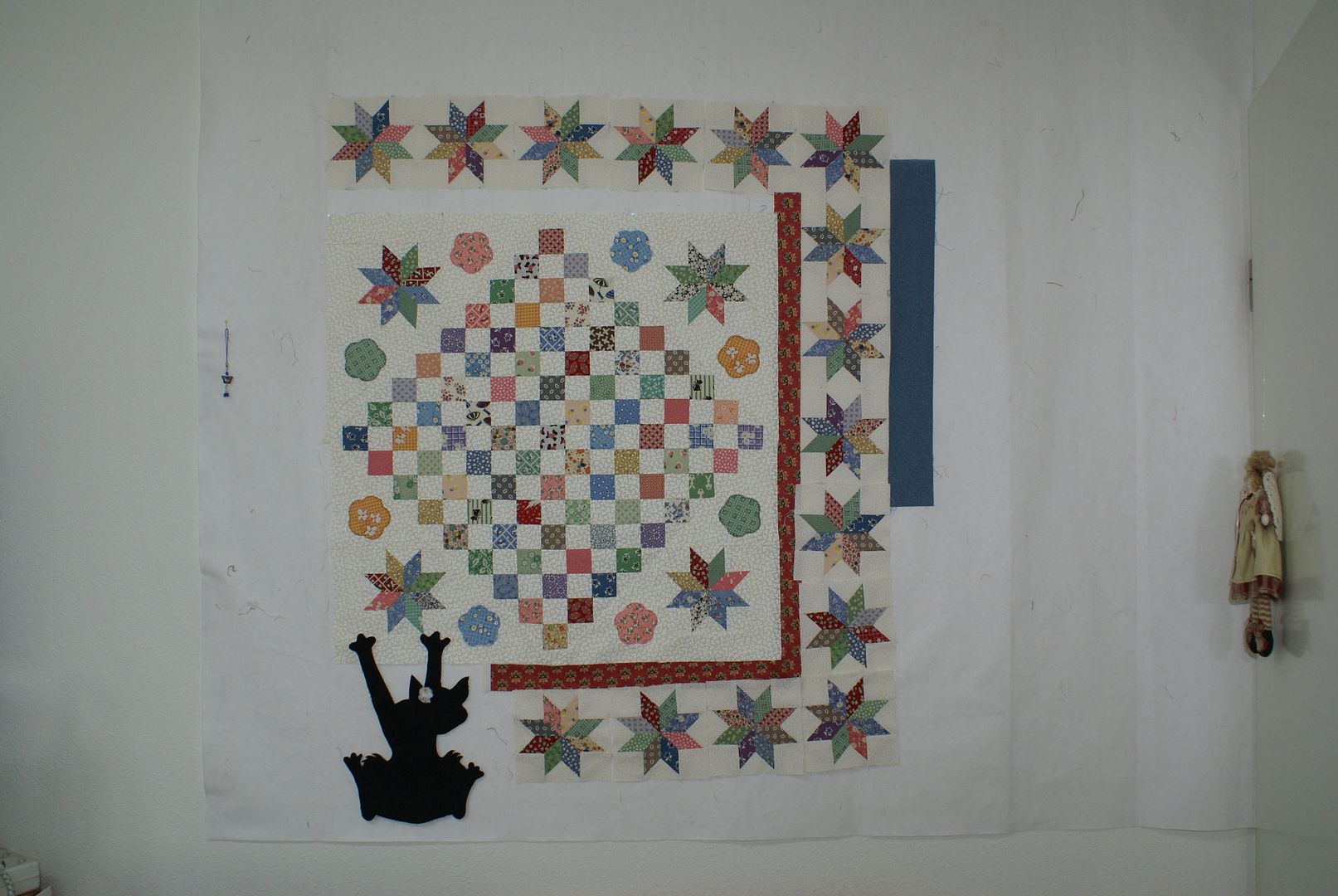 zover ben ik, de blauwe stof kreeg ik van mijn moeder om te zien of het wat was voor sashing rond het middenblok, maar ik vond het te oud-blauw. Die rode rand vind ik er dan weer beter bij passen, maar helemaal duidelijk wordt het pas als de sterren allemaal klaar zijn. This is it so far, I'm not quite sure which of the two fabrics I'll be using as sashing; the blue looks a bit to old-blue, but perhaps if I cut it in half lenghtwize, it'll look a lot better.
en dit hebben we vanavond gegeten, tenminste, wat er in zat; 4 kilo mosselen plus een rauwkost rode kool/appel/ananas, zalig! This is a part of what's left of our dinner, 4 kilo's (1 per person) and they were delicious!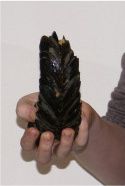 Van deze zoetig-bittere jongen bleef na het afpellen minder over And we just love this big fruit, jip, I'm not alone in this one and had to share it with the kids. Tastes sweet/bitter like grapfruit.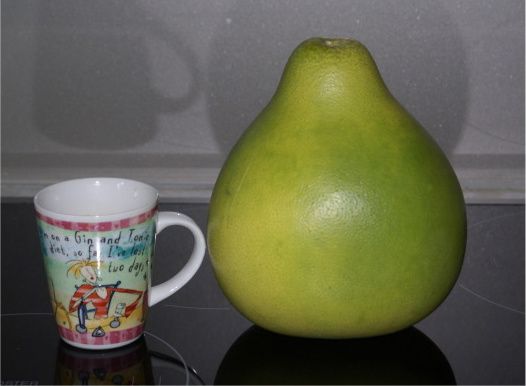 maar hij was heel lekker en gepeld zag hij er zo uit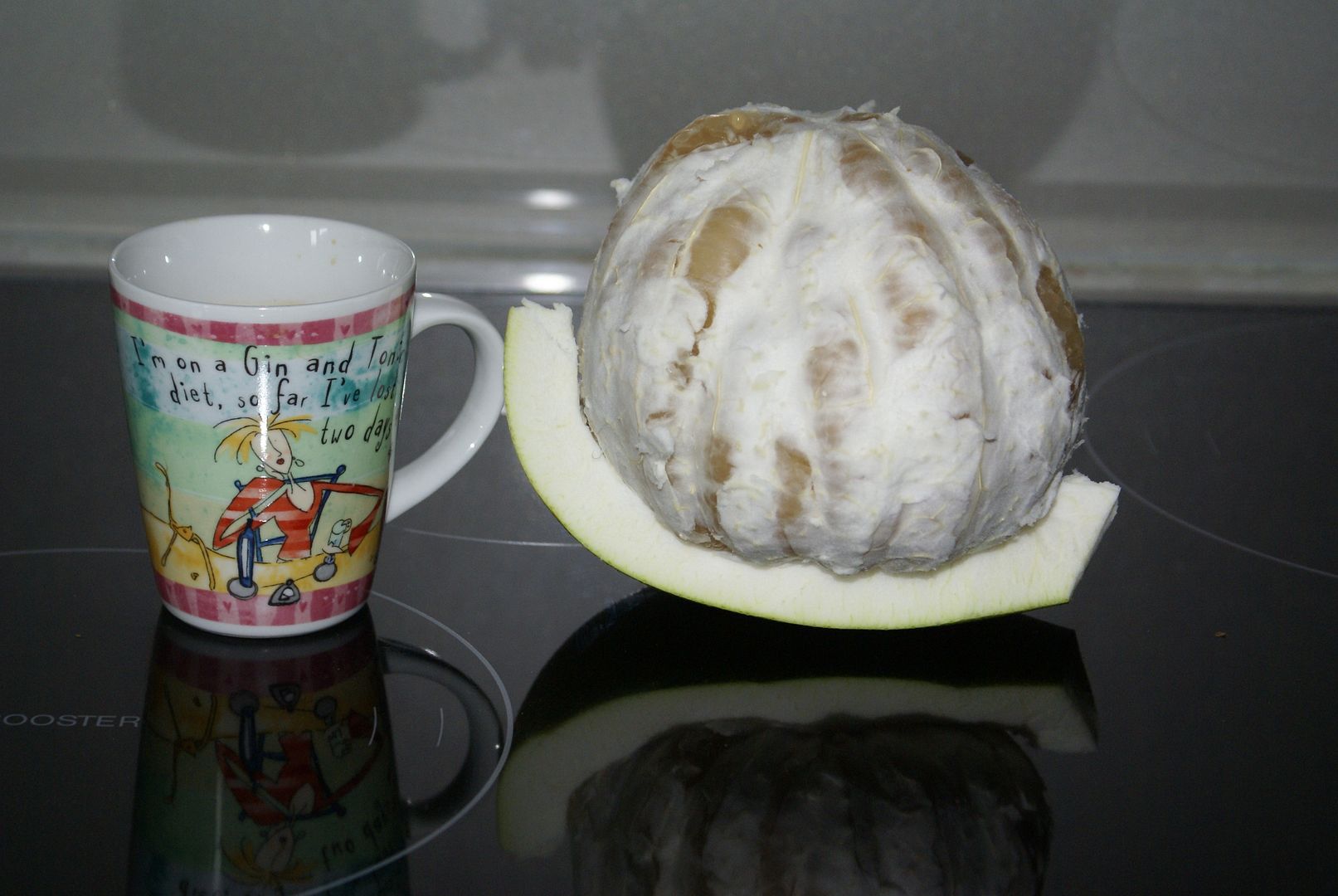 je moet het vruchtvlees eten, de velletjes zijn heel taai maar je kan ze er makkelijk aftrekken. Het smaakt een beetje naar grapefruit.