Het zinde me gisteren niet hoe die ene ster in elkaar zat, en ik kon het ook niet uitstaan dat het inzetten van de hoeken -machinaal- niet ging zoals ik wilde, maar tegen middernacht kreeg ik een ingeving en stikte toen zonder problemen achter elkaar een ster met lichte stukjes . Wat ik eerst verkeerd deed, was met het blik op de verkeerde kant van het blok werken, ik zag niet goed waar de naald moest stoppen. Even though the making of the star went well, it still didn't go as smooth as I wanted it to go. And then it struck me: if I put the stars on top and the white piece below, I could see when to stop! The point is you must stop exactly in between the 2 pieces before pivoting!
Met het in te stikken lapje onderop ging alles goed, ik deed nog geen kwartier over 1 blokje. En net toen ik hardop zei dat het lekker ging, zat er weer een naadje scheef of een hoekje echt niet mooi.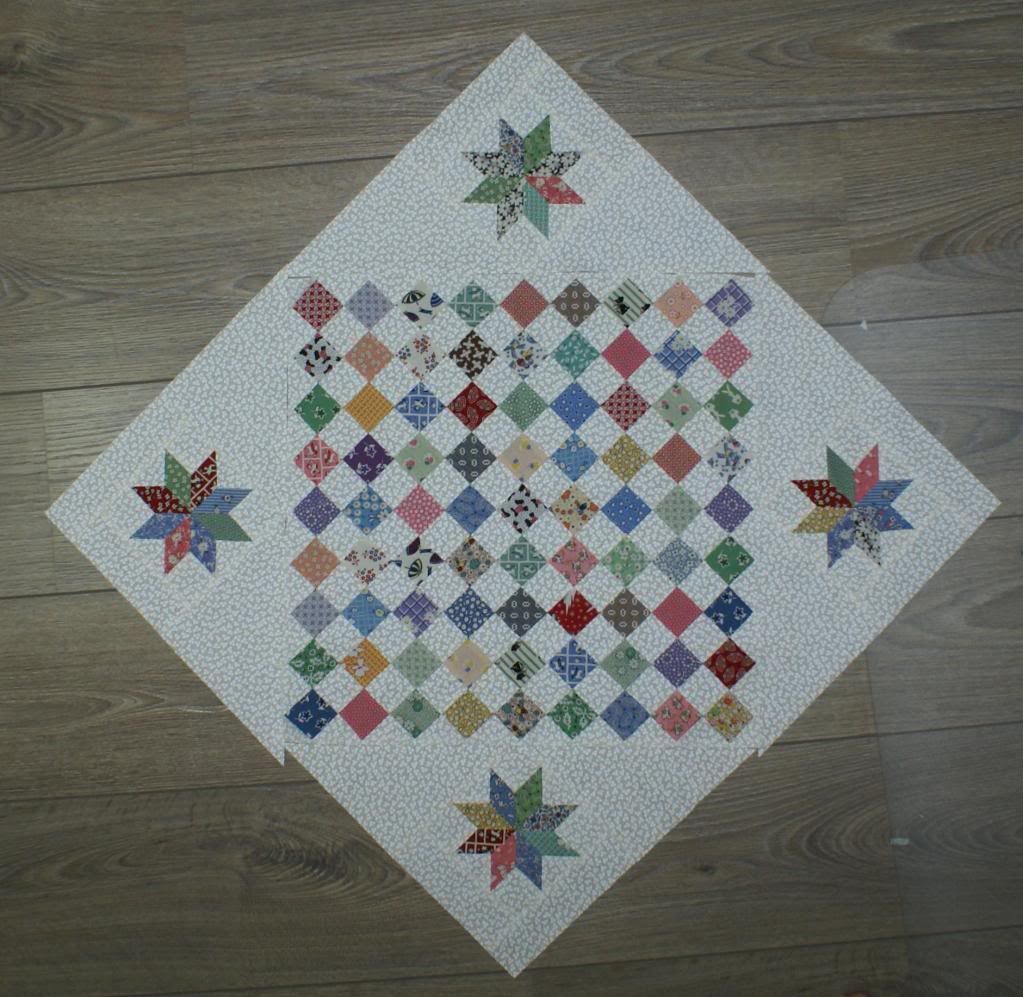 Morgen zet ik deze hoeken aan het middenblok vast, daarvoor wil ik scherp zijn -omdat ik op een heleboel hoekjes moet letten-, en daarna kan ik de applicaties er op zetten die links en rechts van de sterren moeten komen.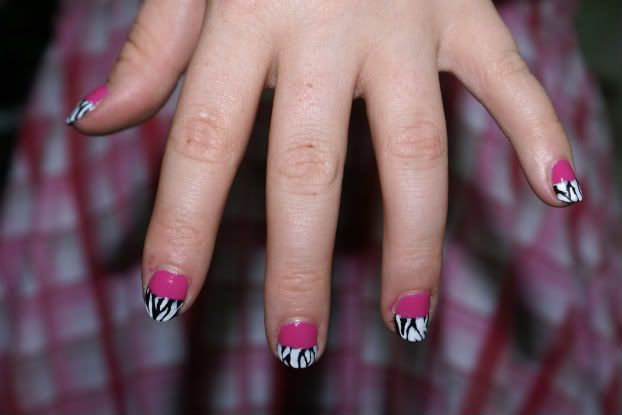 Evelien komt mijn kamer in om haar kunstwerkjes te laten zien, zonder hulpmiddelen gelakt en aan beide handen even mooi.