the quilt top was too narrow for the bed, but who cares? De top zoals ie hier is, is te smal voor het bed, maar dat maakt hen niets uit.it's just purrrfect But I didn't think so, and made 4 more blocks for a row, this morning.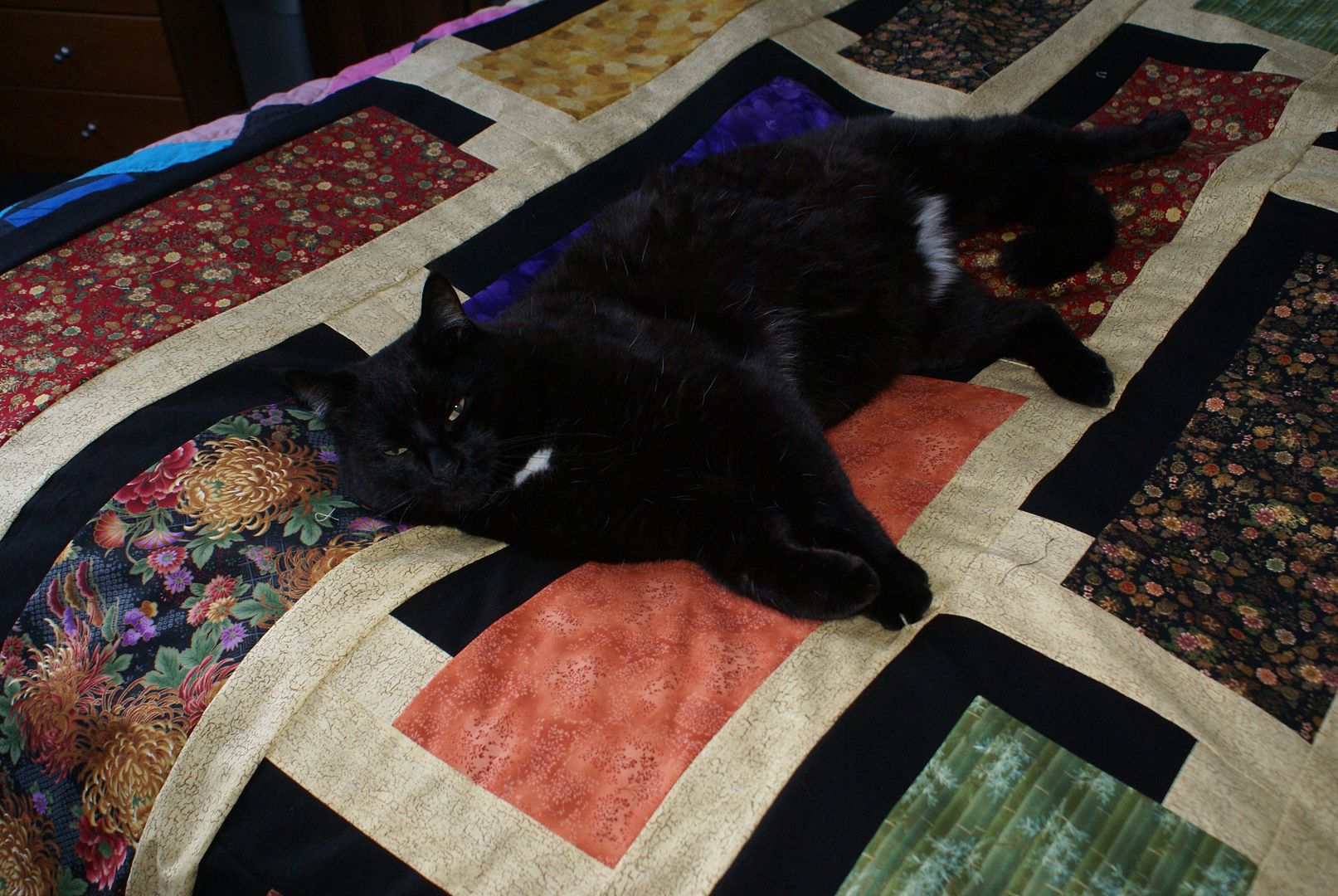 moeten Zipje en Zopje gedacht hebben, toen ze gelijk op de quilttop gingen liggen, nadat ik er een rij extra tegen aan had gezet, plus de randen. There, that's much better!
Hij hangt mooi over het bed, nu nog even door quilten ☺ Normale quilters meten eerst hoe groot een quilt moet worden, berekenen dan hoe groot de blokken moeten worden, en gaan dan aan de slag. Ik ga gewoon aan de slag en zie later wel hoe het met het bed uitkomt, op maat maken zie ik als een uitdaging.
Zipje and Zopje slept on it most of the day, and after I took it from our bed to sew on the extra row of blocks and the borders, they were not amused.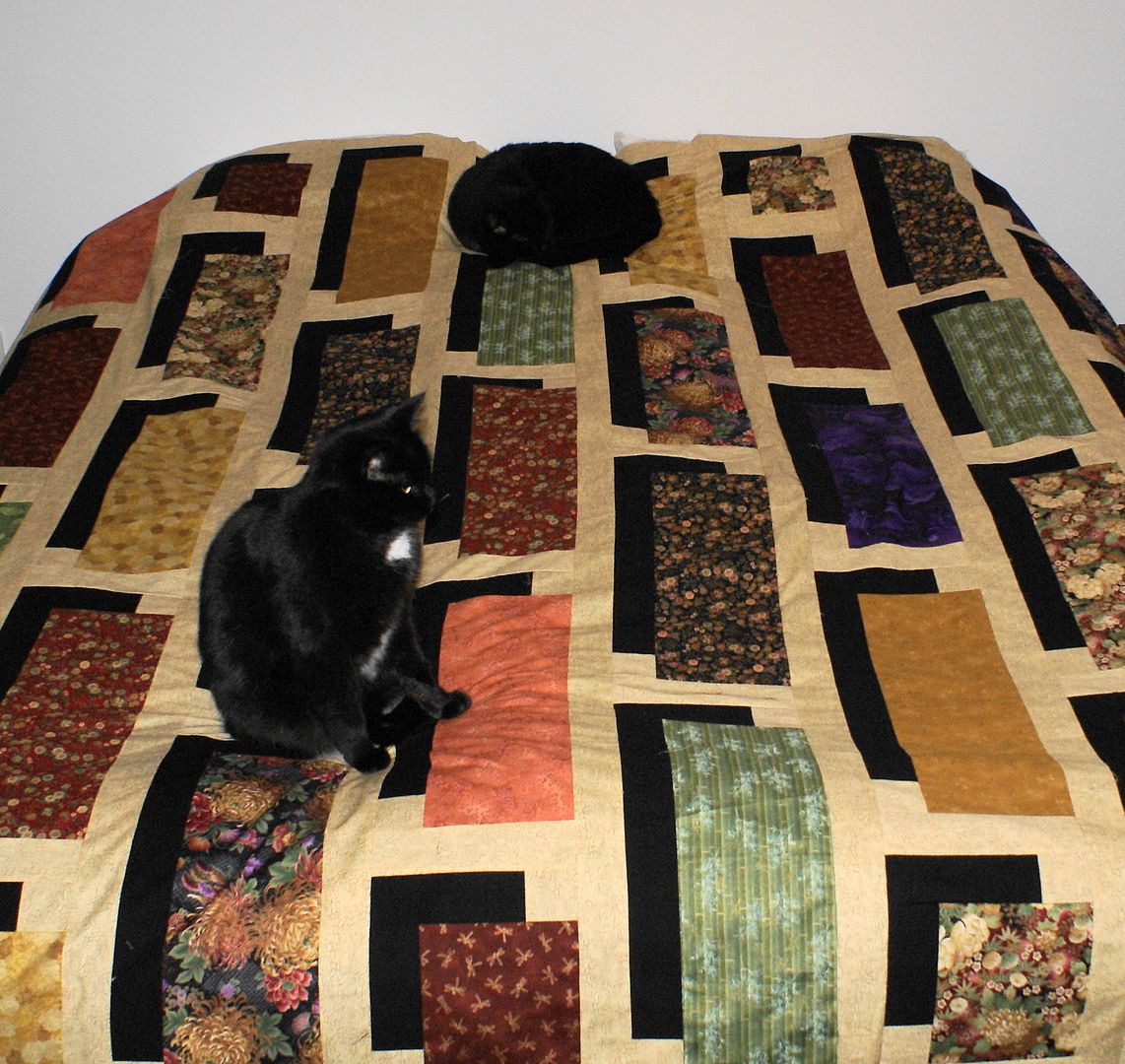 After I put it back on, they immediately jumped back on and after some stretching to test this fresh quilt top, a few big jawns and sceptic looking Zopje (what's she up to now) -when I took some pictures-, they continued doing what cats do best, sleep. Picture below: a tile measures 40x 40 cmor 15,75 inch, it's huge, again. Now I must think of how to quilt it, I already have the woolen batting, and I have enought fabric for a backing in my room.