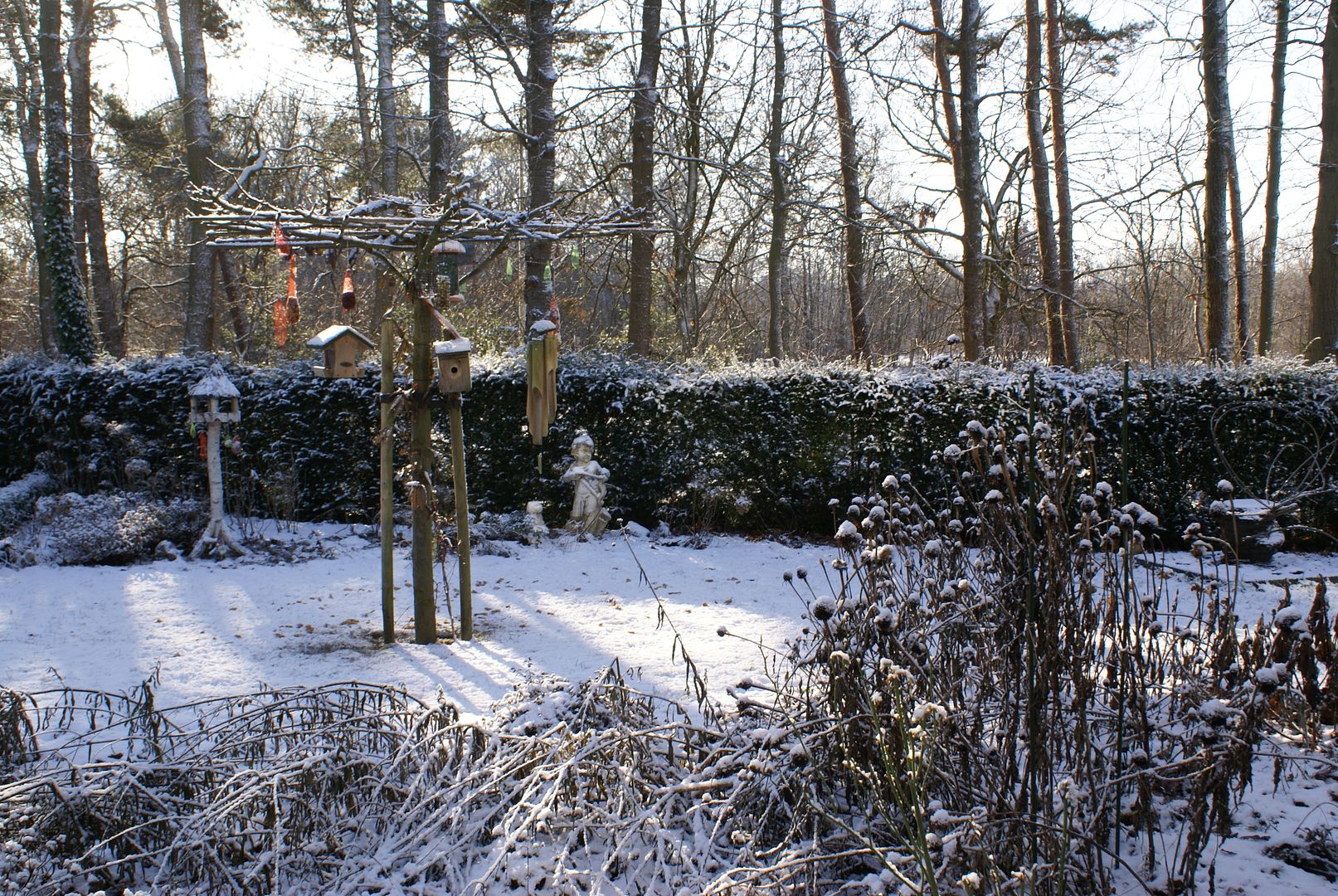 "Aah nee he, heeft het alweer gesneeuwd?!", klonk het uit Suzanne's mond, toen ze om half 12 met een slaperig hoofd de huiskamer binnenstapte. Ja, weer sneeuw, maar met het zonnetje volop schijnend ziet het er wel erg mooi uit.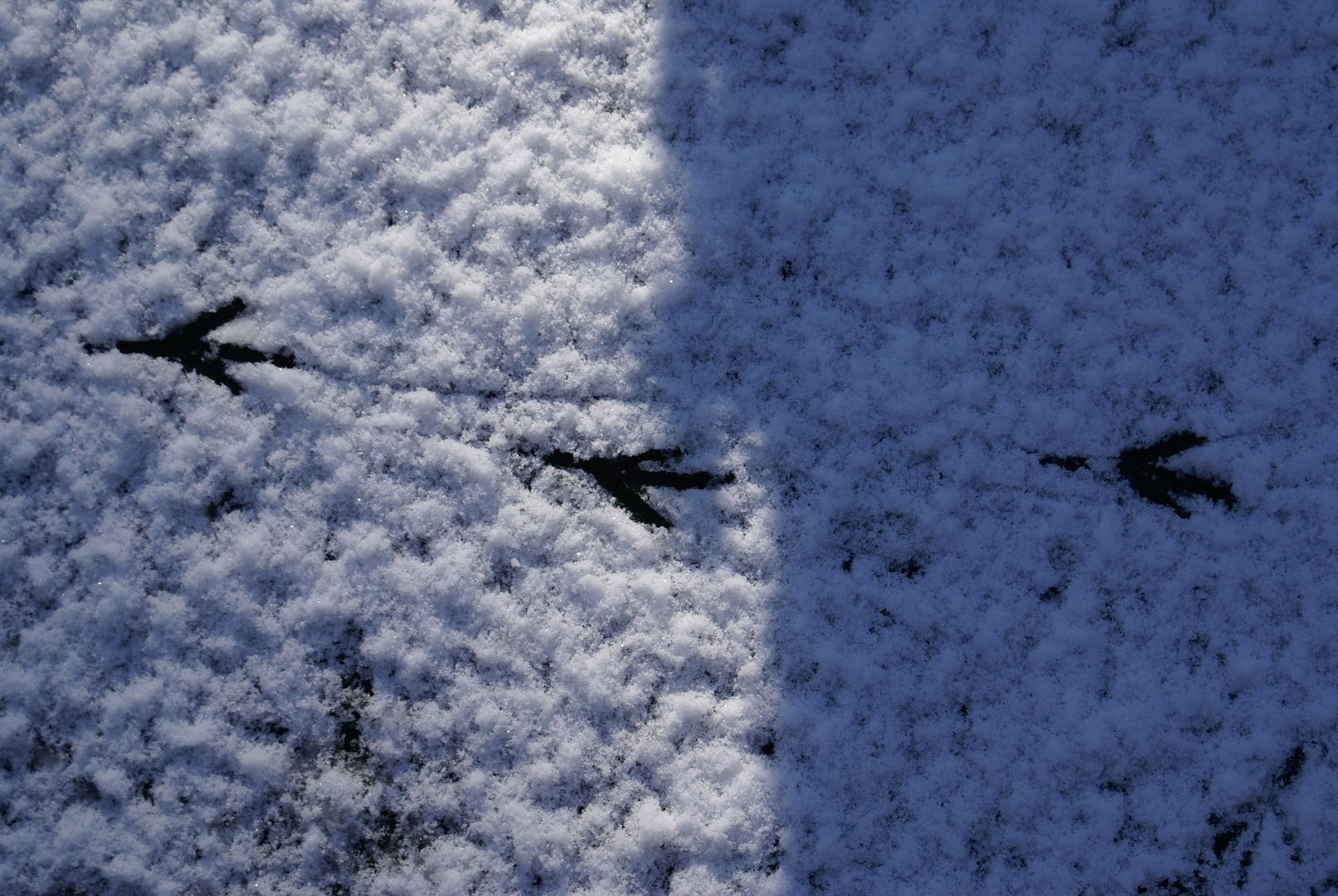 It snowed again last night, Suzanne was notamused when she saw a white garden when waking up, but the sunshinemakes it look like a picture, so pretty. I'm glad I wrapped hay aroundthis climber, hopefully it'll bloom again this spring and all summerlong, nice smelly white flowers. En ik ben ook blij dat ik de Amerikaanse jasmijn voor de vorige vorstperiode flink heb ingepakt,
ook al ziet het er naar uit dat er ook wel van gepikt wordt door vogels (en knaagdieren?). Deze bloeit -als het goed is- komende lente tot eind zomer weer volop met witte en zalig geurende bloempjes.
We ate pasta with roasted chicken last night,tasted damn good! Chicken, onion (2 tblsp.) fetacheese (1 tblsp.perperson), 2 tblsp.juice from the fryingbag, 2 large tomatoes and lots of salade. All tossedtogether, jummy, and what's left over you put in the fridge; eaten coldis also delicious! En verder heb ik gisteren voor iedereen de pasta gemaakt waar ik vorige week zalig van heb zitten smullen, alleen heb ik er deze keer helaas -doordat ik opeens haast had- alle fetakaas doorgegooid, ipv de helft en de rest op tafel te zetten.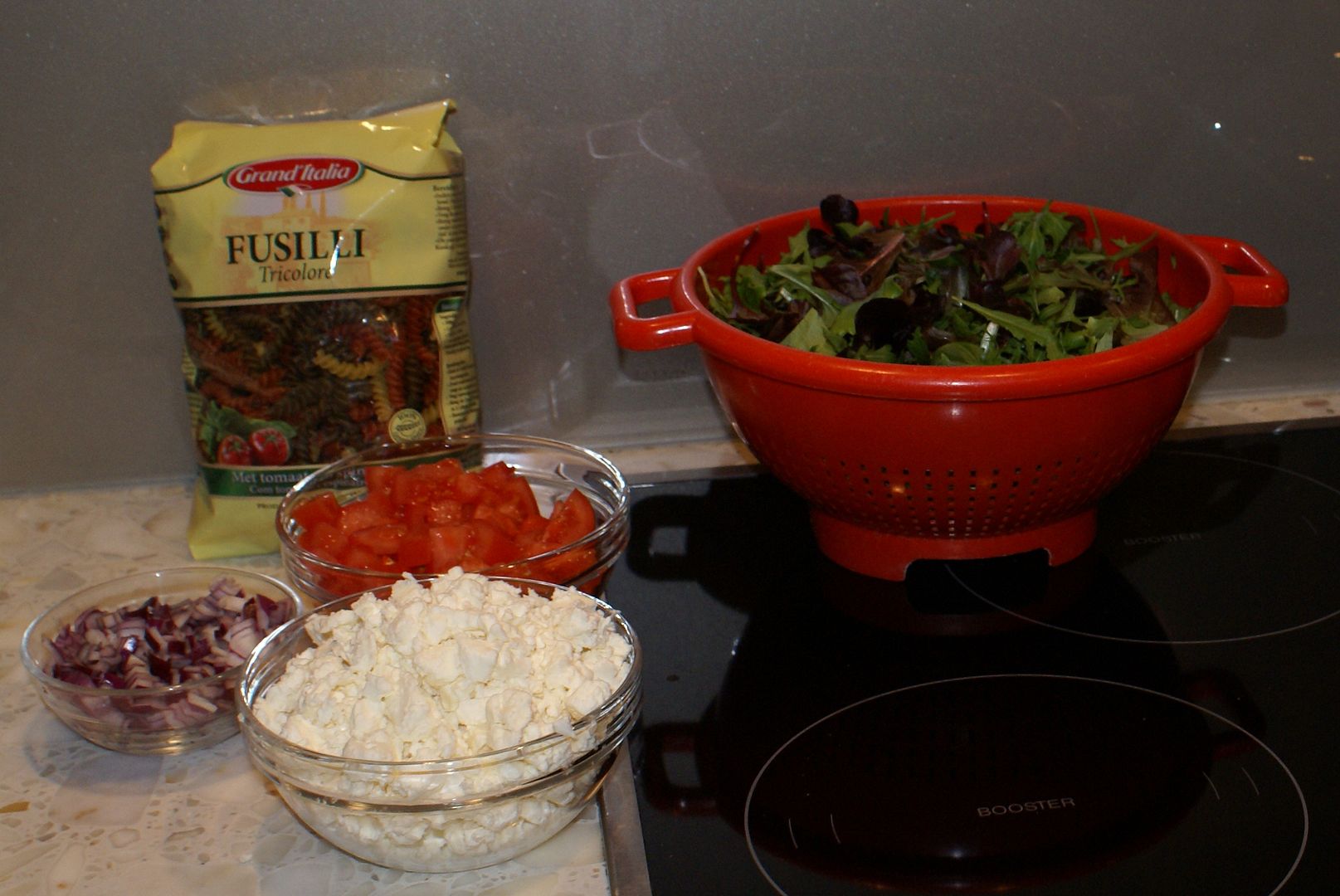 Dus pasta, fetakaas – 1 blok of ongeveer 5 eetlepels is voldoende-, paar eetlepels gesnipperde ui en kippevlees in stukjes van 5 kipkarbonades uit de grillzak uit de oven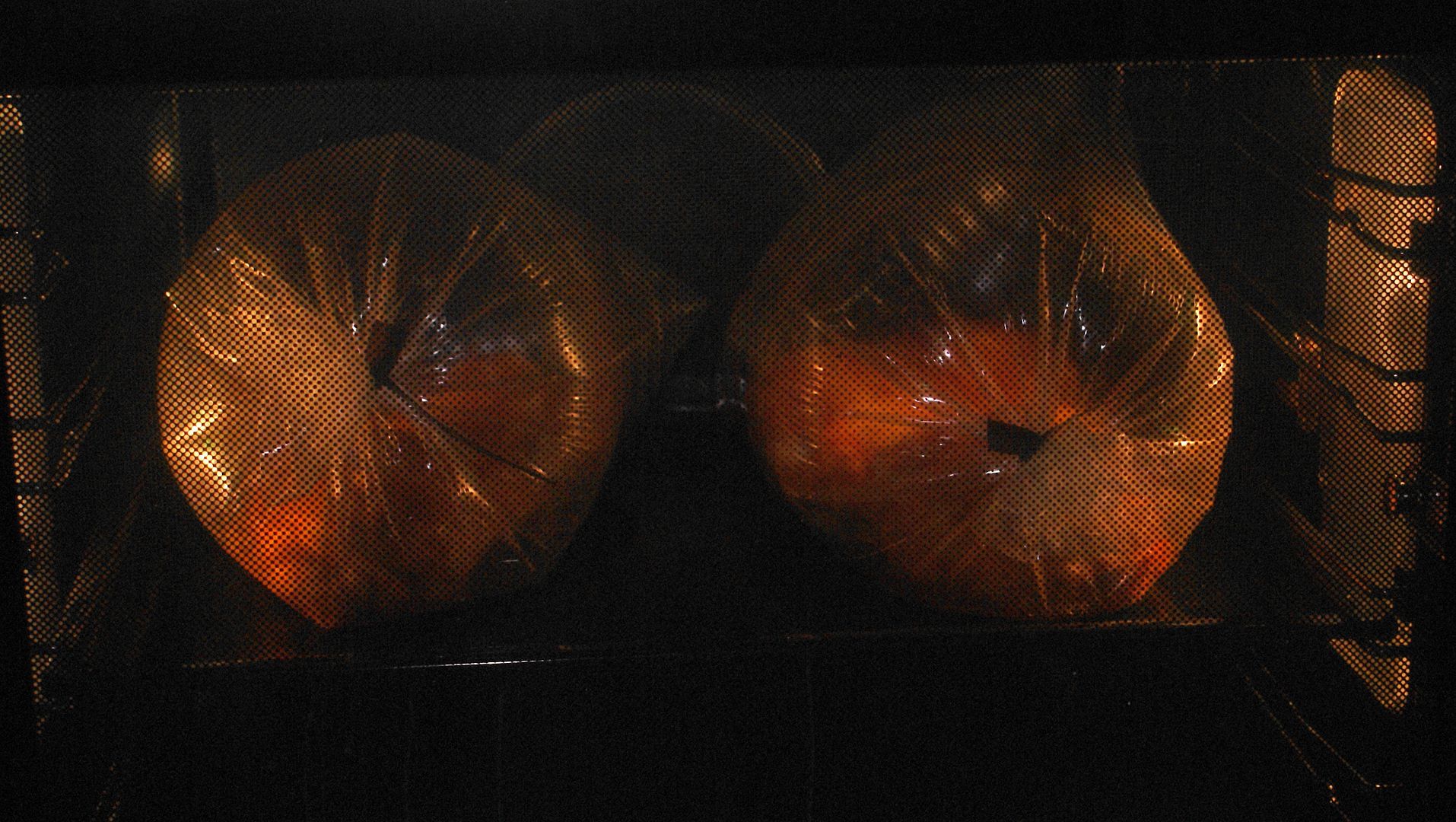 , allemaal door elkaar gehusselt, 2 eetlepels braadvocht uit de braadzak er door tegen het plakken en voor de smaak, en dan op het bord een hoopje sla met stukjes tomaat en dan de pasta erop, alles op het bord door elkaar husselen en smakelijk eten. In de tijd dat de kip in de oven stond heb ik op het gemak de spullen klaar gemaakt, dus met 40 minuten zaten we aan tafel.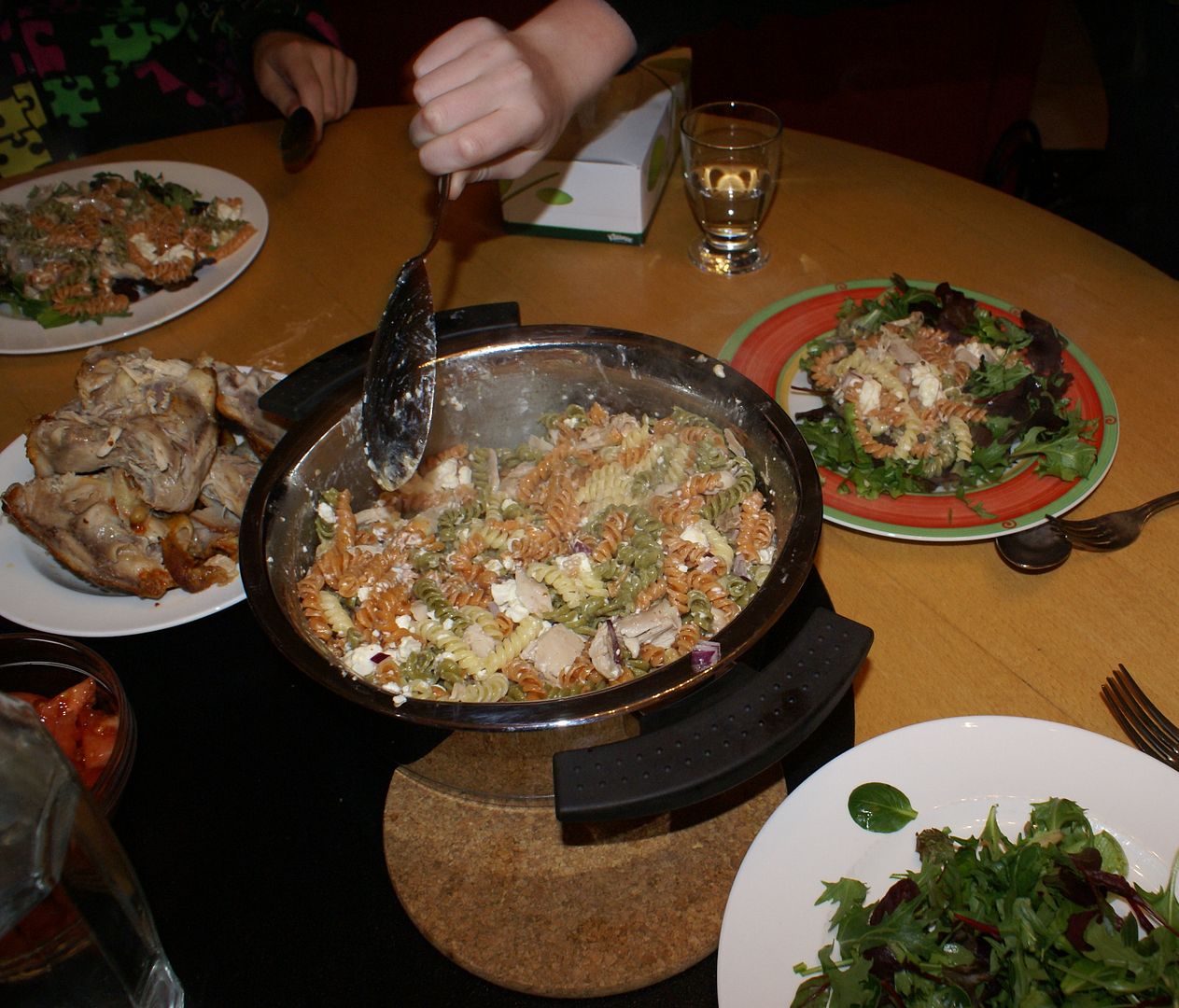 De karbonades op een schaaltje er naast voor wie nog wilde kluiven.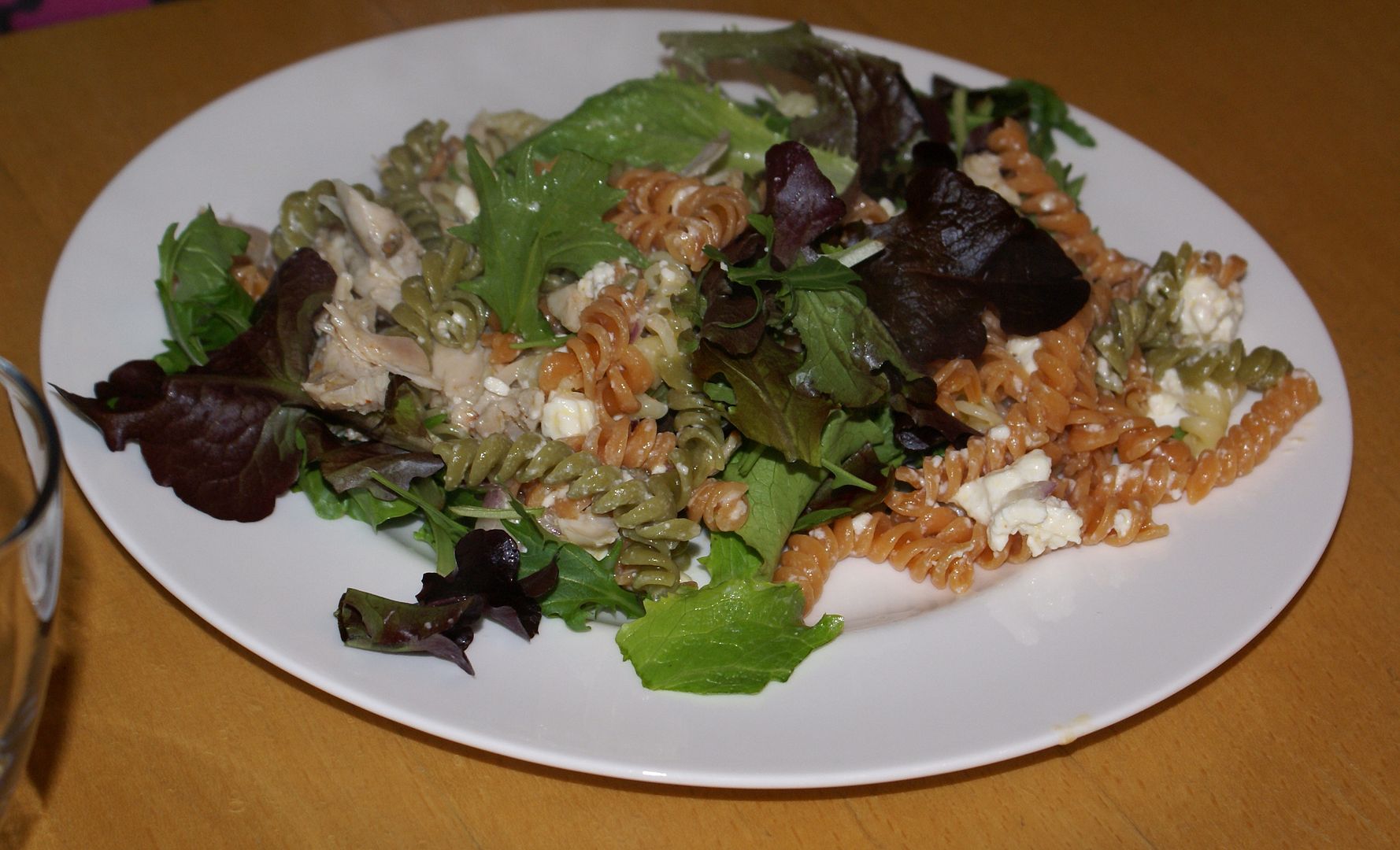 En wat er over was, in de koelkast bewaard, smaakte koud ook zalig een dag later.
Met de post kwam dit pakketje, de tack-remover en als extraatje kreeg ik deze 2 schattige stofjes erbij.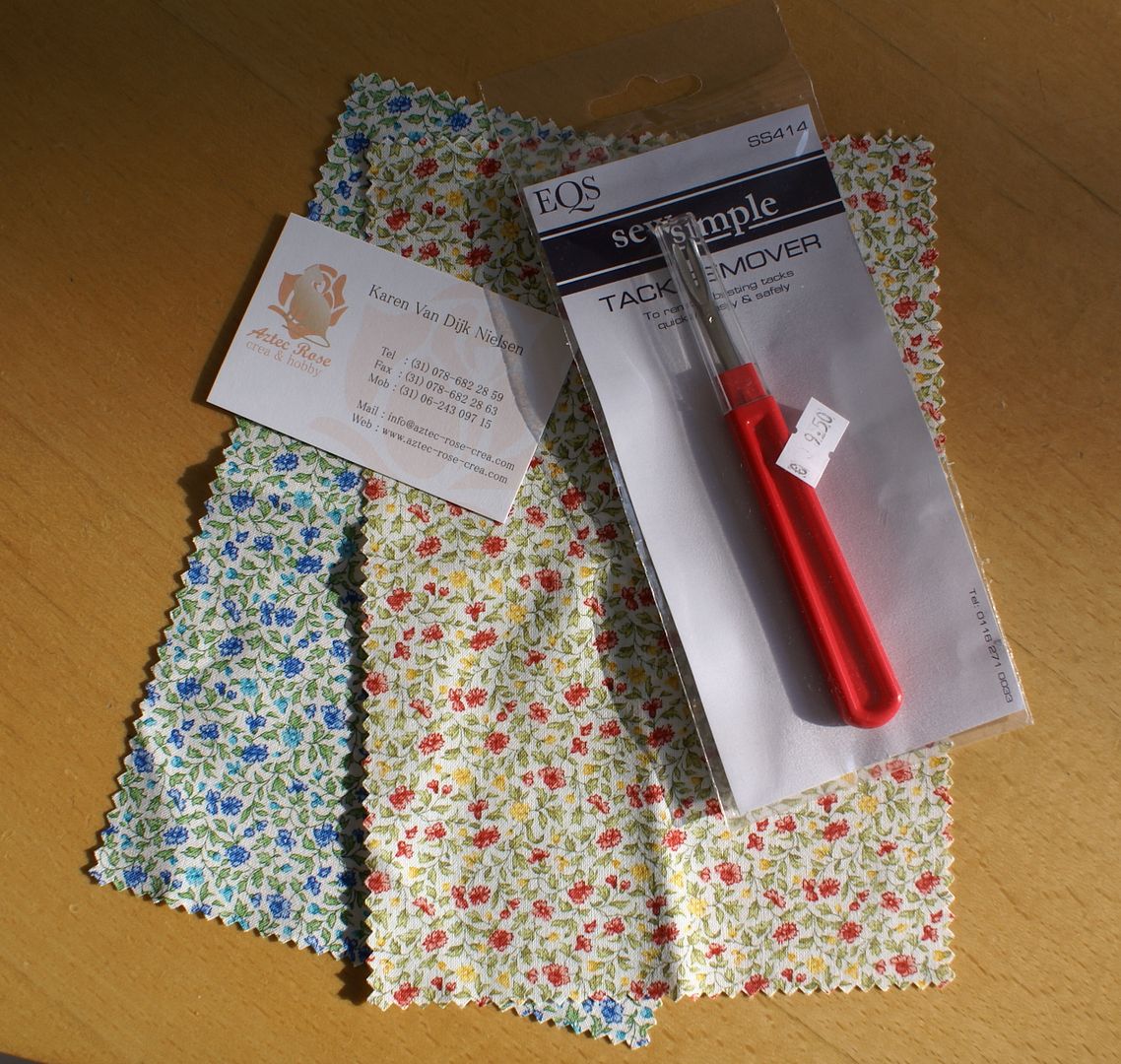 The postman brought me the tacker-remover (ordered yesterday) and with it 2 small pieces of lovely fabrics, just as a gift, goodies.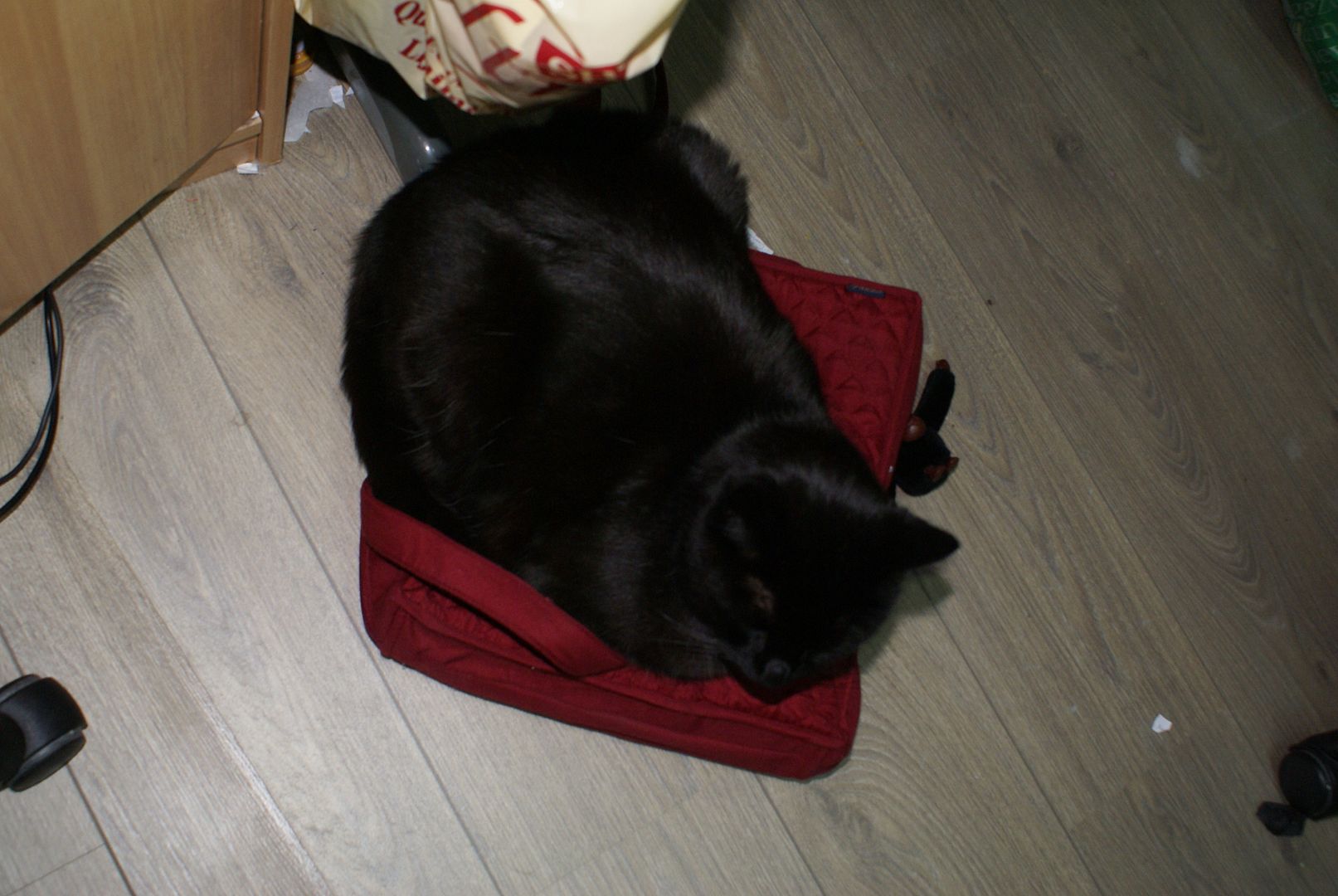 Zopje sleeping while I'm at the computer.