Wat zal Zopje opkijken als hij wakker wordt en deze mooie combinatie voor hem ziet liggen!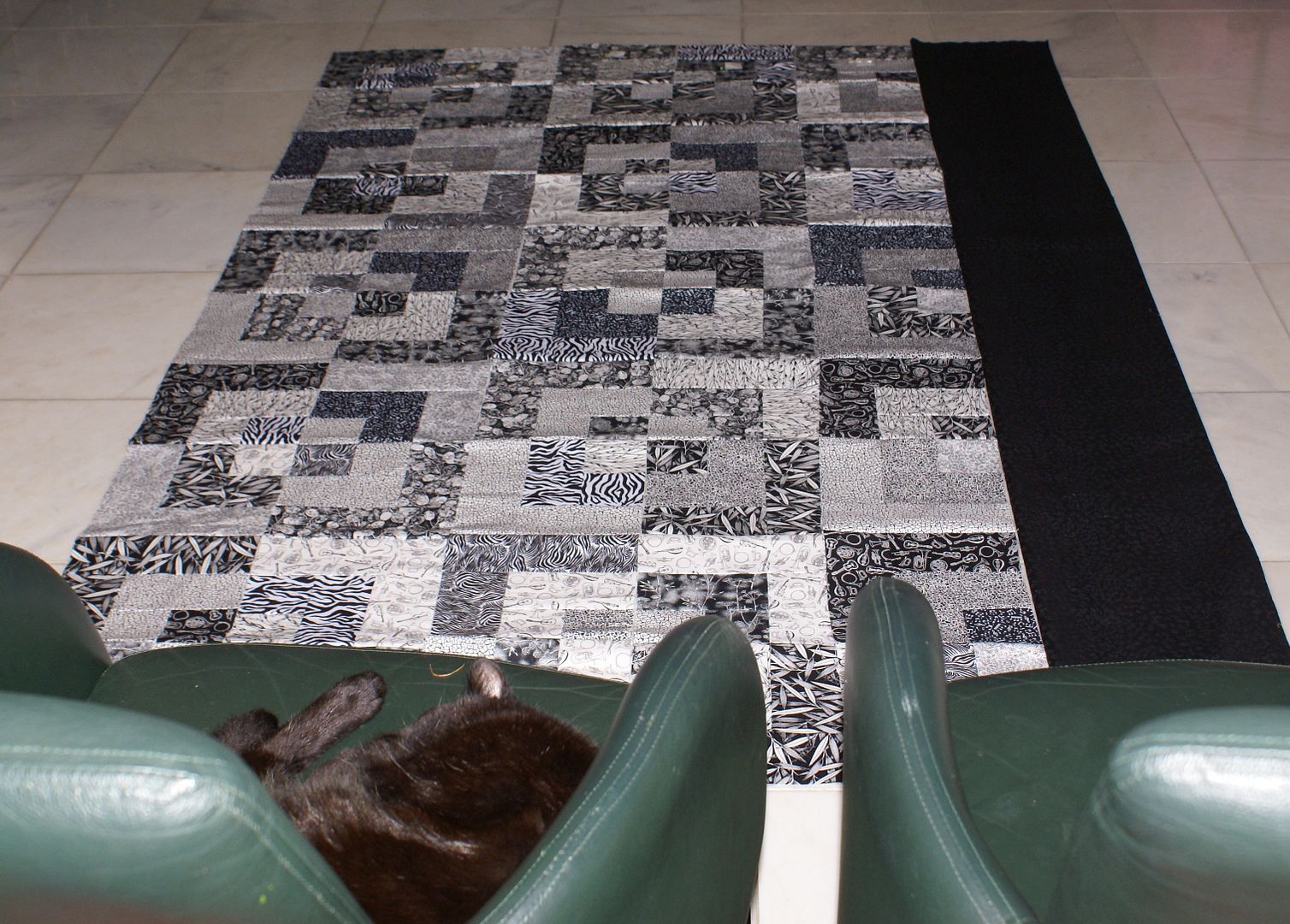 Deze stof, van Michael Miller lag tussen de rollen zwarte/witte stof bij Janny, en hij past er perfect bij; ik heb er genoeg van gekocht om rondom max. 25 cm brede borders te zetten en dan ook nog een kussensloop (of 2) te maken. Misschien is 25 cm te breed, ik zie het pas zodra de top klaar is.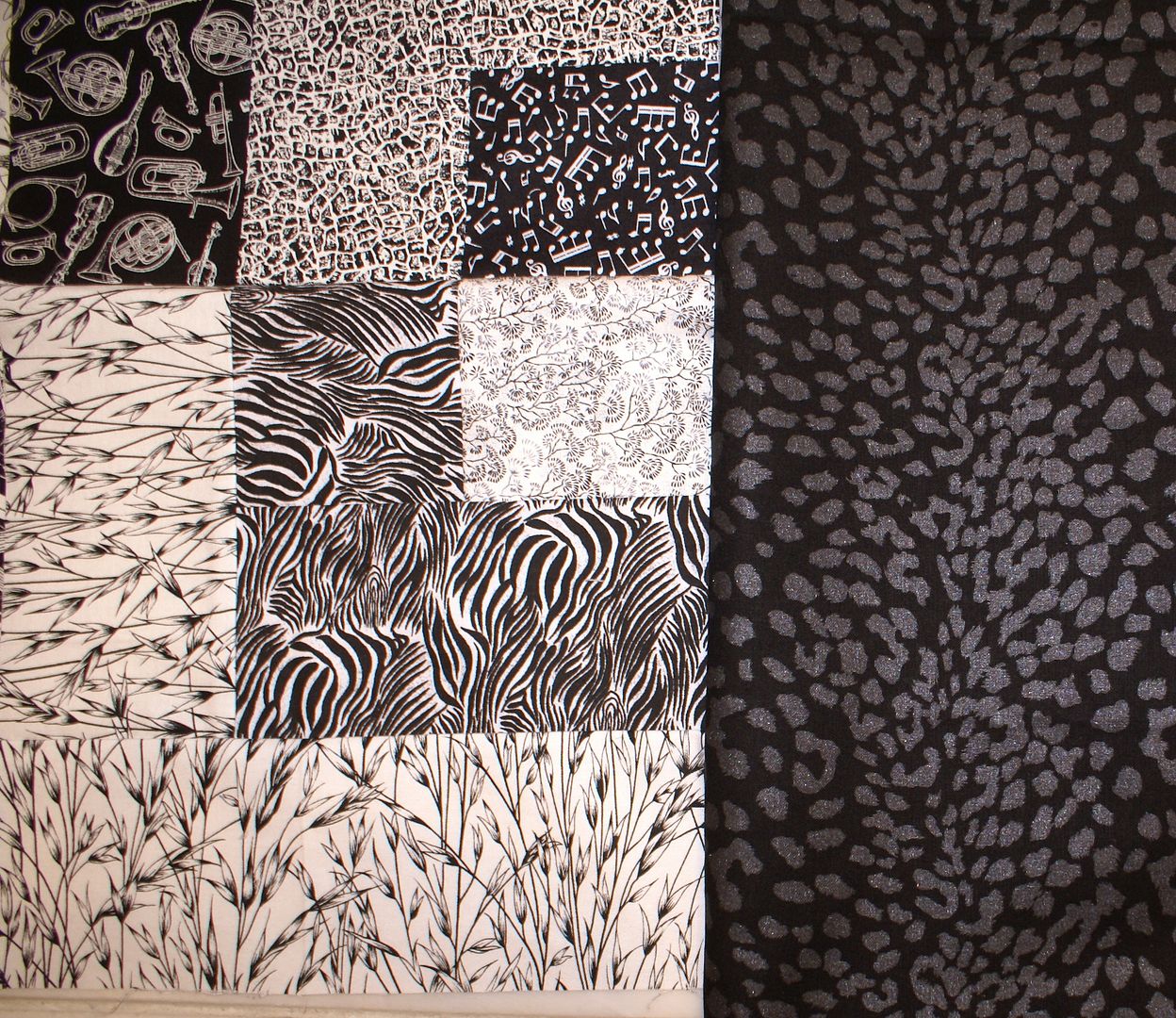 Zopje will be thrilled to pieces when -after waking up- he finds this lovely combination of fabrics in front of him! This Michael Miller fabric was lying inbetween the black/white fabrics at Janny's shop, where the bee was last tuesday, and it matches perfectly with the blocks! I bought plenty for the border ánd to make a pillowcase or two; I'm not sure yet if I make it a 25 cm wide border, I'll see when the top's finished.
Hier zie je de pan met pompoensoep, het water kwam net aan de kook. 2½ kg pompoen, 1 grote appel, 2 grote uien, 3 cm gember uit een tube, kwart theelepeltje knoflook/chilipoeder en 4 kruidenbouillonblokjes (kip kan ook) met 2 liter water. Na 25 minuten koken in de blender (of staafmixer). Zout en peper na smaak toevoegen, en na het opscheppen in de kom voeg je kookroom en een beetje geraspte kaas toe, en smullen maar! (met dank aan Inemieneke voor het recept) Ik gebruikte de light versie van de kookroom om begrijpelijke redenen. Er is weer een kg af binnen een week, en dat wil ik zo houden.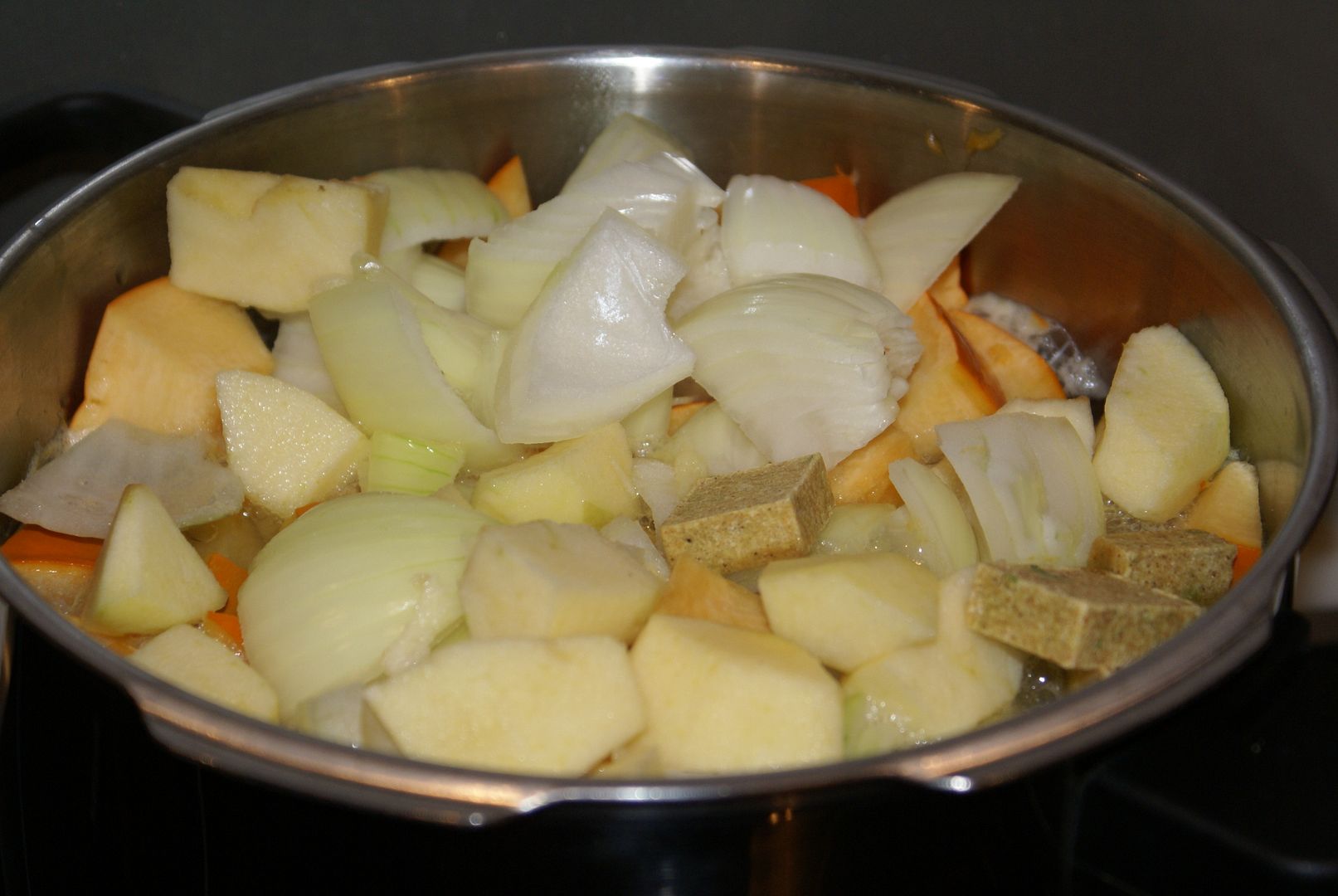 and this is a pumpkinsoup in the making: 2½ kg pumpkin, 2 li. water, 4 chickencubes or herbs, 1 apple, 2 big onions, a squeeze of gingerpaste, quarteer tp chili/garlicpowder and boil it for app. 25 minutes. Then use the blender to smoothen it and add cookingcream, I used the light version. (lost 1 kg in a week and like to keep it that way) Salt& pepper and you're ready to enjoy. Tastes even better with little bit of cheese after serving. Everybody here loved it!