Zondag had ik van mijn moeder 2 Bali Pops gekregen plus nog een paar meter donkerpaarse batik,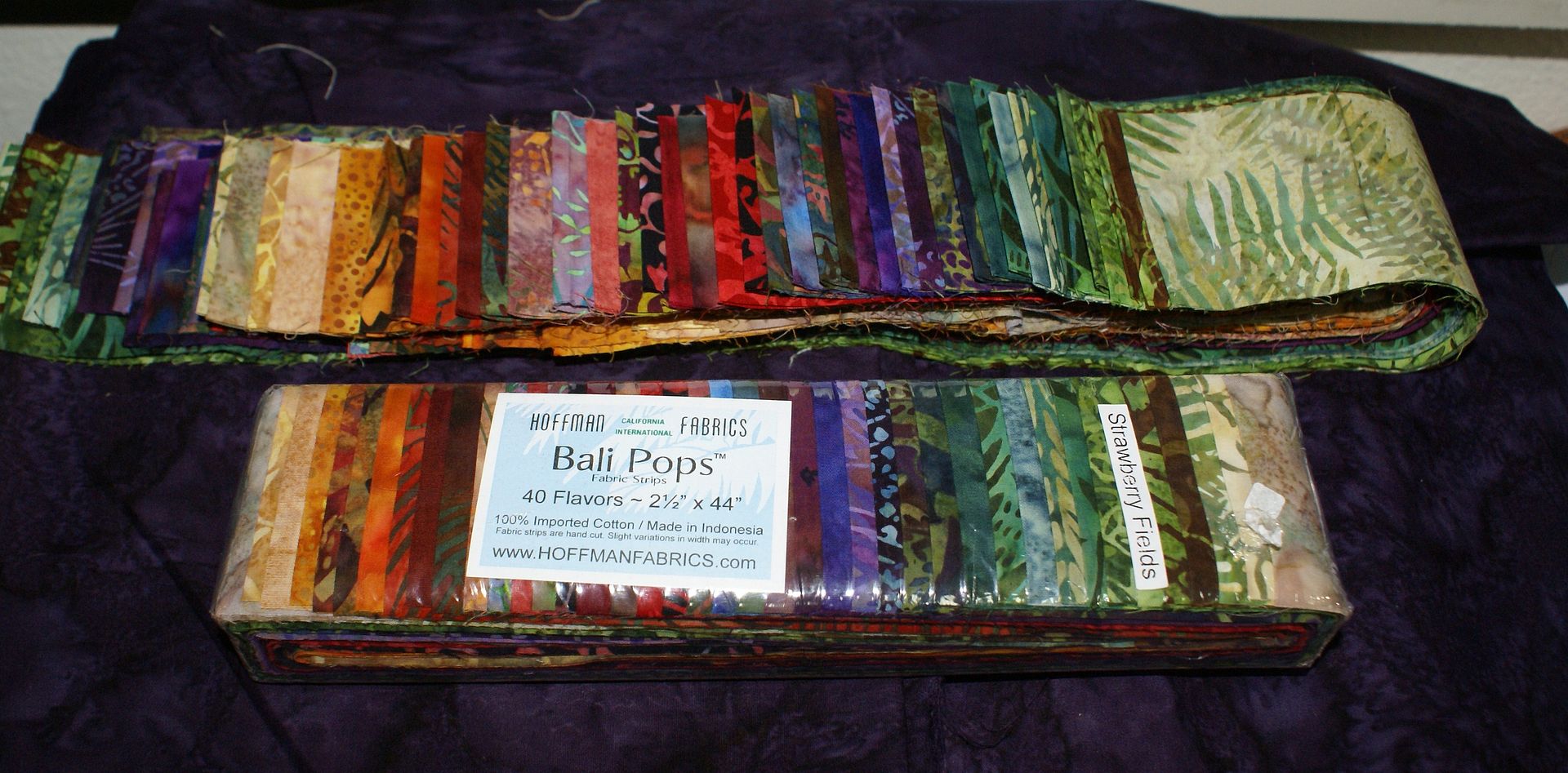 en daarvan ben ik nu dit aan het maken, rail fence patroon maar dan met ander effect.
Wat hier op de grond ligt is het resultaat van 5 bali pop stroken en 10 paarse stroken. Ik had jaren geleden al deze quilt gezien en in mijn WIM mapje (Wil Ik Maken) gestopt, en na het zien van weer zo'n quilt in wording van Jeannette K. vatte ik de koe bij de hoorns, en ben ik er gisteravond op de bee aan begonnen. Nog geen idee of ik de kleuren als op de foto laat verlopen, of dat ik ze lekker door elkaar hussel; misschien zijn over een paar dagen alle blokjes klaar, en dan kan ik het beter beoordelen.