Klik op Foto's quilttentoonstelling Terneuzen en geniet. Het zijn er lekker veel dus neem er een kopje koffie of thee bij, zet de telefoon uit en trek de stekker van de deurbel er uit en ontspan. Deze quilt was een van mijn favorieten, te koop voor €400,-; da's geen geld als je nagaat hoeveel je kwijt bent aan stof alleen al, ik denk dat ze 100 euro winst maakt, en je wilt niet weten hoeveel uurtjes in het maken zit.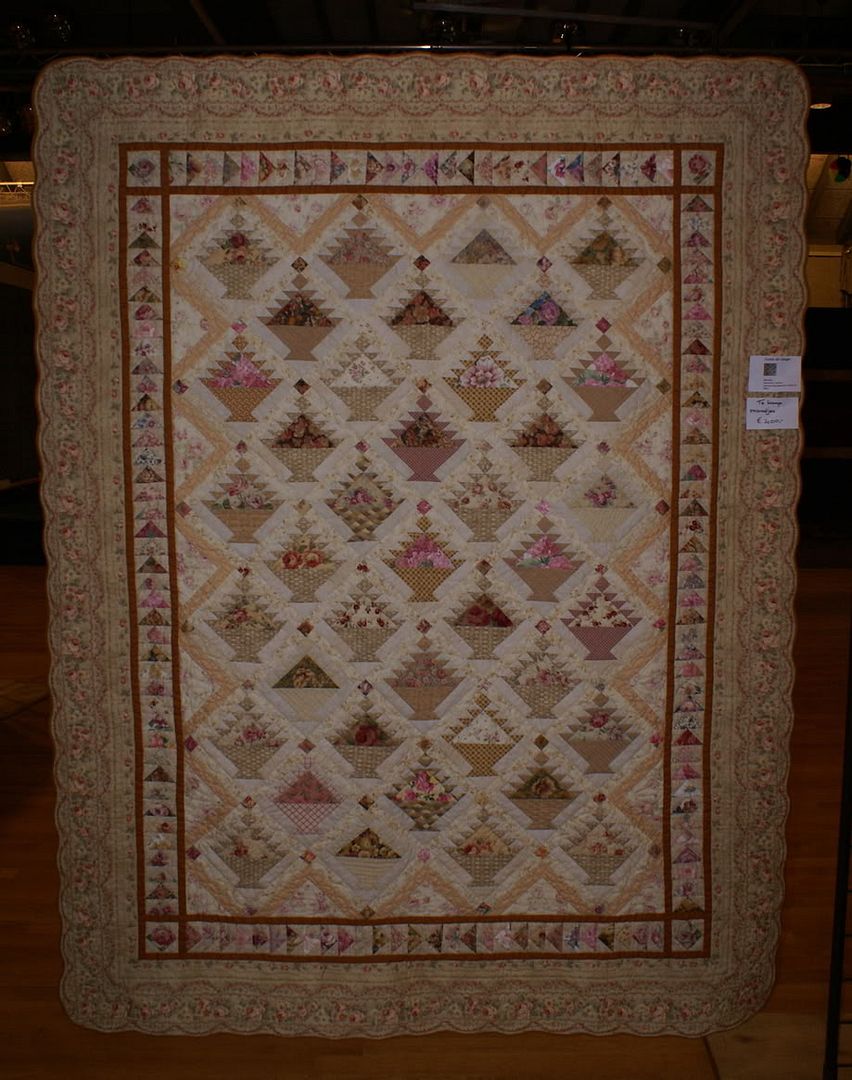 Click on Pictures Quiltshow Terneuzen and enjoy. Heaps of pictures to watch, so have a cup of coffee or tea, switch of the phone and pull out the the doorbell-plug and relax.
This quilt was one of my favorites and it was for sale; €400,-.