Weer een Girls Day Out blokje af, heel zoet en roze;
yet another Girls Day Out block finished, very sweet and pink!
Toen ik mijn pc aan zette zag ik dat ik mijn eigen paddokwekerij heb ☺, een paar uur later waren ze helaas alweer verschrompeld.
When I turned on my computer I noticed mushrooms, a few hours later they were all shriveled up, unfortunately.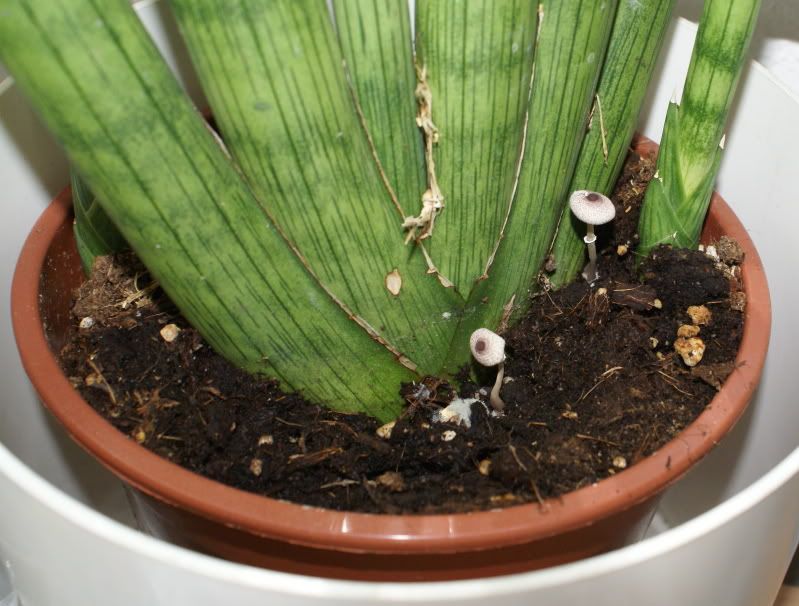 En dan was er vandaag nog de zaak van de brandmelder; ik hoorde gisteravond al een piep uit de bijkeuken komen, zo'n "Joehoe, mijn batterijen zijn op" piep, dus vandaag belde ik de alarmcentrale, met de vraag of ik zomaar als 'leek' die batterijen mocht vervangen. In ons vorig huis deed ik dat ook, maar dat waren van die Praxis brandmelders en hier zijn het speciale met zendertjes die op de alarmcentrale zijn aangesloten. Geen probleem, zolang ik me maar aan …. (hele waslijst) zou houden. Doe ik, en nadat het weer hangt hoor ik nog steeds die piep; 2 uur later komen op mijn verzoek 2 monteurs die bijna een uur bezig zijn, eerst blijkt dus de melder gewoon kapot te zijn, en daarna hoor ik nog iets over "een veel te zwak signaal", alles wordt opgelost, maar die piep blijft steeds komen, ze staan voor een raadsel en bellen hun collega's, die het ook niet weten.
Ze lopen het nog allemaal een keer na, tot ik gelach hoor en een "probleem gevonden en opgelost" hoor. Wat blijkt: puur toevallig waren de batterijen van de koolmonoxidemelder op, en dat ding ligt op de diepvrieskast naast de HR ketel en had exact dezelfde piep over zich. Van de brandmelder kwam een signaal vanwege defect.