Vandaag hebben Evelien en ik genoten van het uitzicht op de badderende jonge meesjes, zo lief. Op een gegeven ogenblik zaten ze met z'n vieren te badderen, eentje hipte naar een lager gelegen deel en nam een douche ☺ helaas waren die foto's niet scherp, ik schoot ze door het raam heen en ik had last van reflectie van binnen.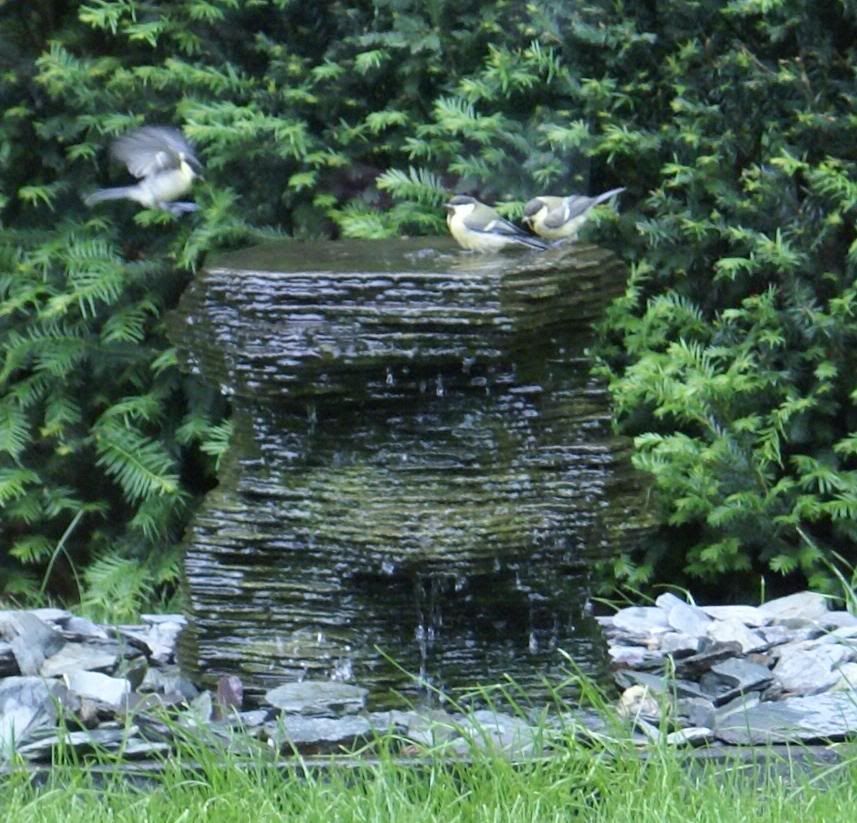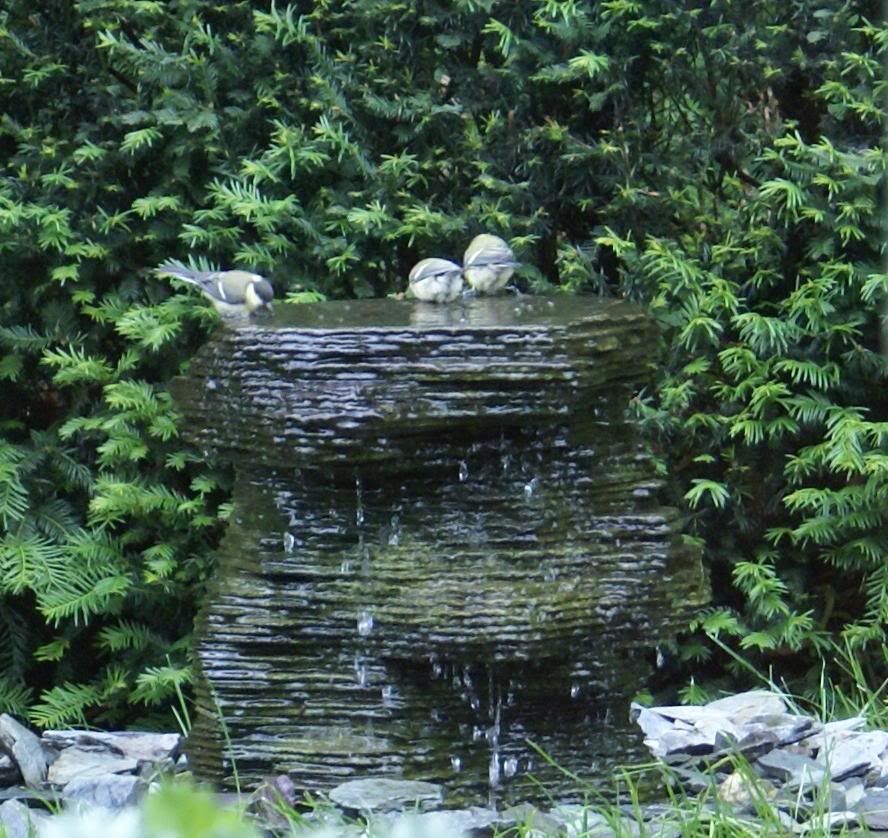 en vanavond heb ik tijdens het bekijken van detectives dit kleine (5x 4 inch)stitcherieblokje gemaakt, ging lekker snel maar hield wel lastig vast.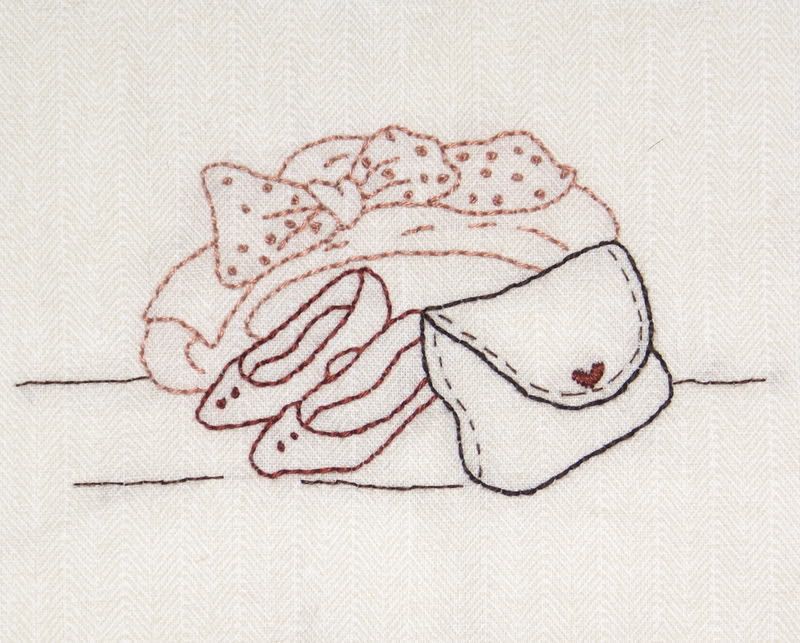 While watching detectives I made this small stitcherie, 4x 5 inch, not easy handling it that small, bigger is better. The hat's colour is not what it should be, but I liked this better, I forgot to use a different shade for the bow though, wasn't paying attention; happened before and will happen again. I suffer in silence.