Terwijl menigeen al met het 4e of zelfs 5e deel van deze quilt klaar is, zit ik nog in deel 3 te oetelen. Manmanman, wat een werk, had ik nooit gedacht dat ik hier zo'n tijd voor nodig zou hebben, maar goed, ik heb ondertussen niet stilgezeten, 3 grote quilts voor de kids gemaakt is ook geen kattenpis, en ik heb maar 24 uur in de dag, waarvan ik er graag een uur of 8 van wegslaap. Maar vandaag was zo'n dag waar er veel uit handen kwam, tenminste, 6 sterrenblokjes afgekregen, netjes toch?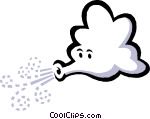 Het was er ook wel het weer voor, om binnen te blijven met die harde wind en haast constant buien (hoewel ik me wel drijfnat heb laten regenen, omdat ik bij ons oude huis blad moest ruimen, het lag er voor schandaal bij!) I made 6 stars today, OMG what a work, I never thought it'd take me so long! I did make 3 big quilts for the kids in the meanwhile, I mean, I haven't been lazy. One star had a very special shape, like a bra. Eentje was wel heel speciaal, met een b-cup,
een 2e precies zo maken zag ik niet gebeuren, anders had ik er een mooi bikinitopje van kunnen maken. Nee, niet voor mezelf, dan moet ik grotere blokken nemen, veel groter. Ik heb niet eens geprobeerd het blokje met strijken plat te krijgen, uithalen en opnieuw in elkaar zetten dus. If I could have made a pair it would make a nice bikinitop, not for myself, that'll take up too much of my fabric.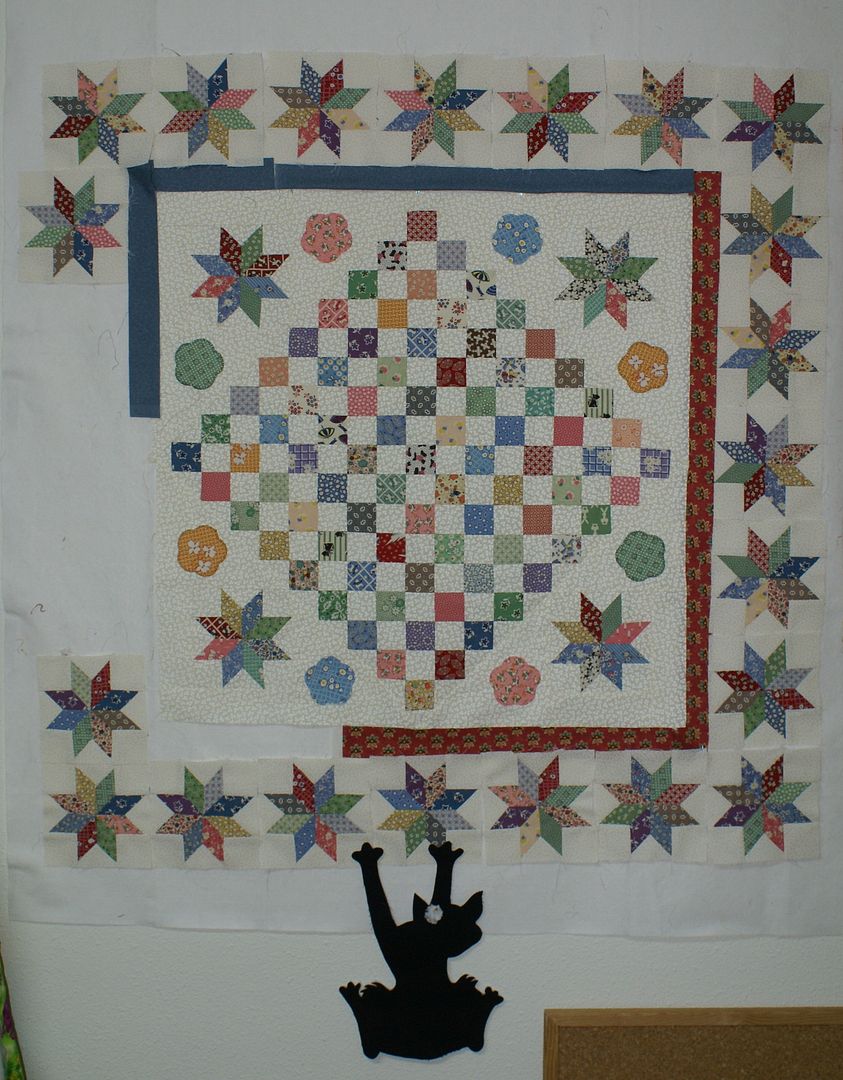 het hangt er mooi bij he die sterrenrand, die blauwe strook stof moet ik nog weghalen, ik ga de rode gebruiken. Misschien blauw in de volgende rand? Morgen hoop ik de resterende 7 sterren af te krijgen. Looking nice or what? Like a summerquilt, so fresh and sweet. I forgot to remove the blue sashing, perhaps I'll use it for an other row, I'm not sure yet. I hope to finish the stars tomorrow, just 7 more to go.