'Eindelijk' kan ik weer een stukje vordering laten zien van de Lensquilt, de blokjes zitten alemaal al aan elkaar vastgestikt met de machine. 'Eindelijk' schrijf ik, want ik dacht vorige week dus echt dat ik deze quilttop met een weekje wel helemaal klaar zou krijgen!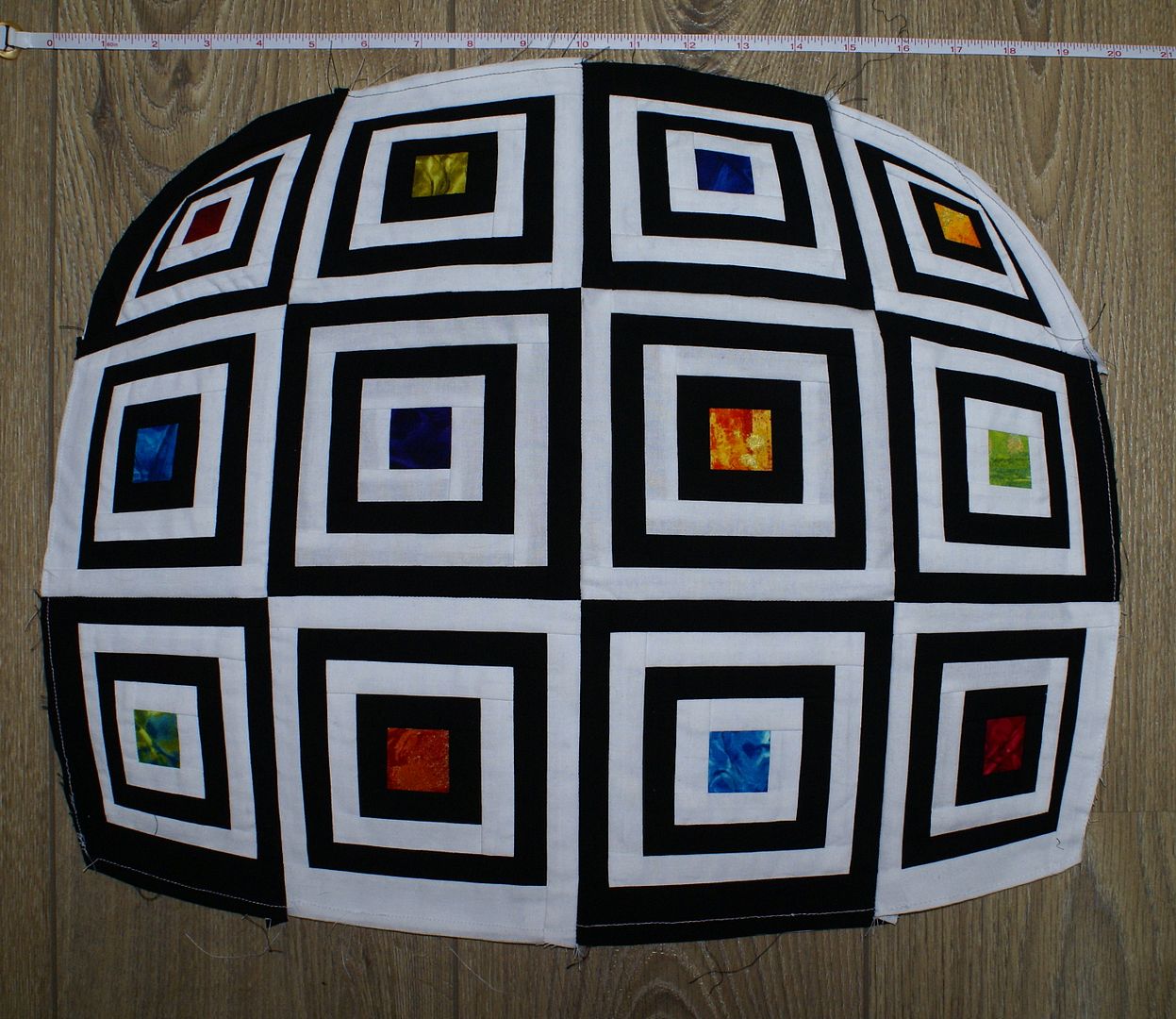 hij is nu 50 cm en dit is dus het middendeel; nog 1 rand er onder van 4 blokjes, en dan ga ik aan de buitenste rand beginnen. An other update of the lensquilt so far, it measures 20" from left to right, and I need to make 1 more row of 4 blocks to finish this mid-section. I honestly believed I could make this quilttop in one week! Keep on dreaming girl.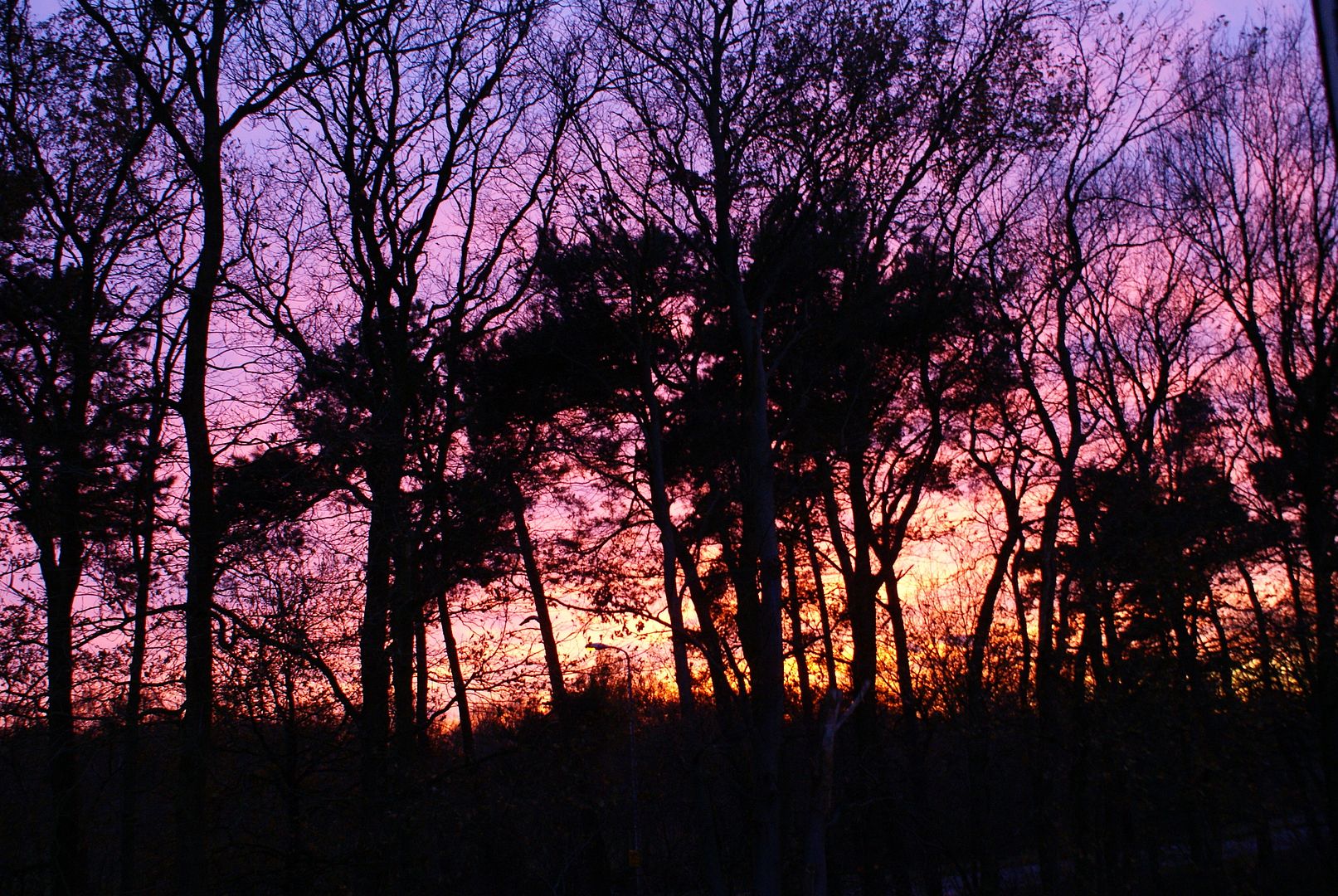 onvoorstelbaar mooie lucht maandagavond, deze kleuren zijn dus echt zoals ik ze zag! Unbelievable beautifull colours in our yard monday evening, these are true colours, no photoshopping at all.