Op de weblog van Annie zag ik dat bloggers een foto showen van toen ze 21 jaar jong waren, en dat leek me wel leuk, en na even de berging doorspitten, kwam ik een album tegen waar ik als 21 jarige op sta, maar nu nog eentje vinden waar ik een beetje degelijk opsta 🙂 We hebben het over 1982.  Hier zit ik bij te komen van een sauna-gang, bij vrienden. Maar misschien dat jullie me beter herkennen van de rechter foto, ik had toen ook al de gewoonte om veel foto's te maken 🙂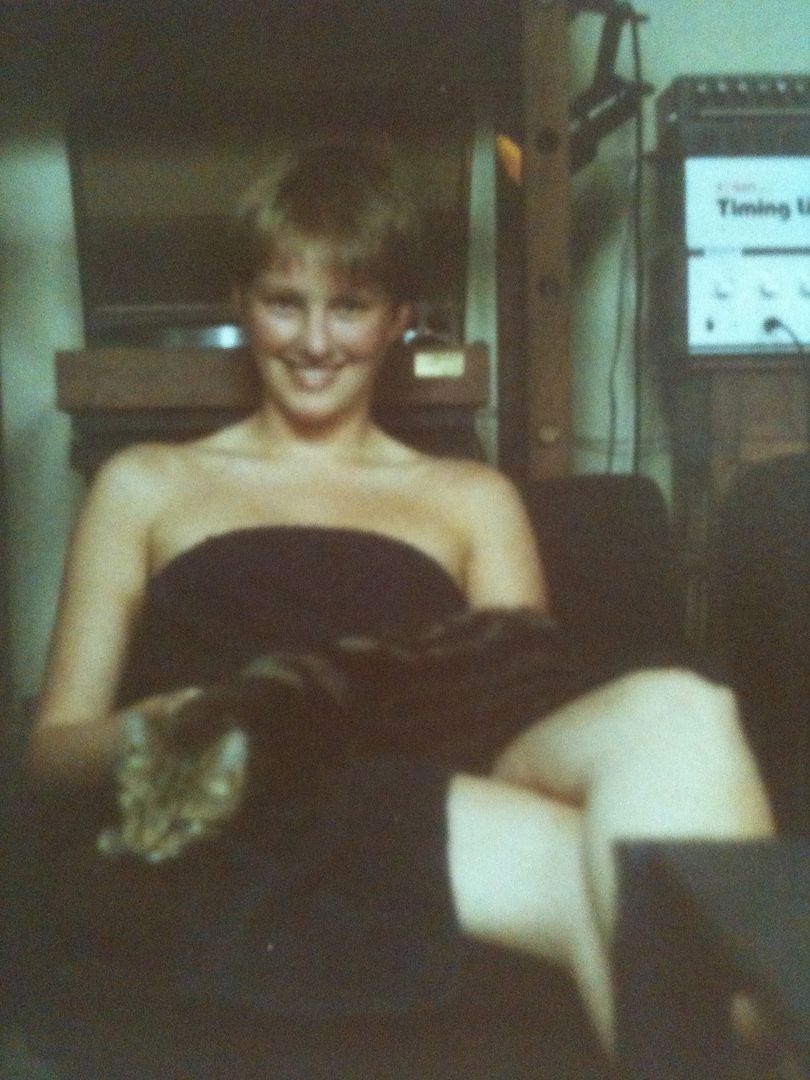 Ik zat toen in de opleiding voor A-verpleegkundige, woonde intern in de verpleegstersflat, maar het was er een gezellige boel. (ik zit vooraan, met rood vestje), mijn kapsel is niks veranderd, grappig is dat.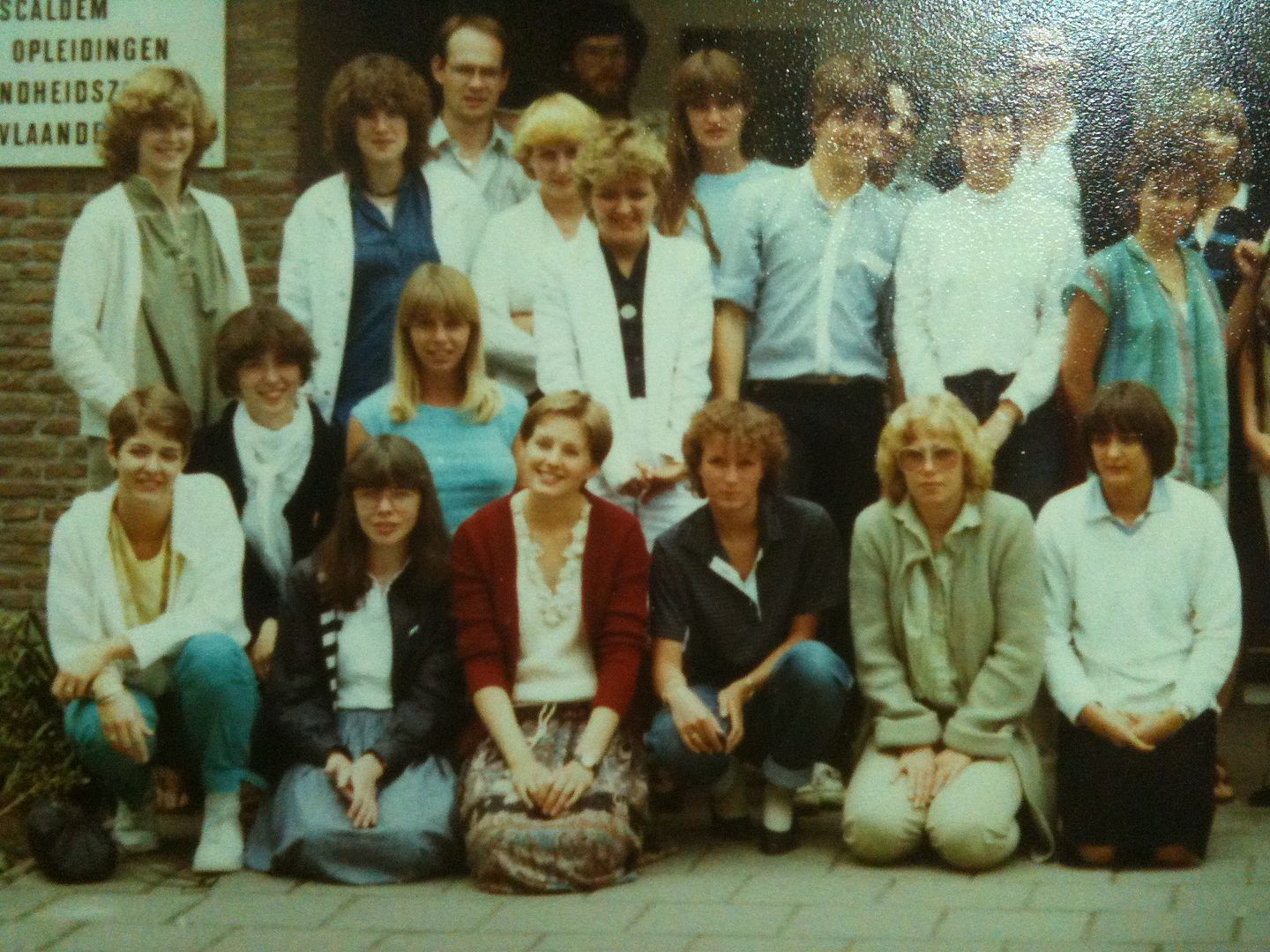 Geen nonnen aan het hoofd in de flat (wel op veel afdelingen in het ziekenhuis), maar 2 vriendelijke dames, die wel streng konden zijn, want jongens mee naar je kamer nemen mocht niet, en af en toe kwamen ze onverwachts de kamers controleren. Het was een leuke tijd van hard leren naast het werk, met collega's na het werk naar het strand of naar een kroeg, beetje afhankelijk van het seizoen en tijdstip dat je dienst klaar was.
Of ik weer 21 wil zijn? Ik zou voor de verpakking en de houdbaarheid van de onderdelen er zo voor tekenen, wie niet, maar dan wel gewoon in het heden leven, met man en kinderen.
Ik moet opeens aan het liedje van Brigitte Kaandorp denken, over jong en mooi, maar die krijg ik niet op deze blogspot, dan maar deze:
[youtube http://www.youtube.com/watch?v=AHgz2OPklDQ?list=PL4249DFDE54C5D7A1]