'You have been tagged' hoor je als kreet bij wijze van uitnodiging om op de daarop volgende link te klikken (nooit doen!), Zopje ging 1 stapje verder en liep als zodanig door mijn kamer, terwijl ik naar Dexter zat te kijken.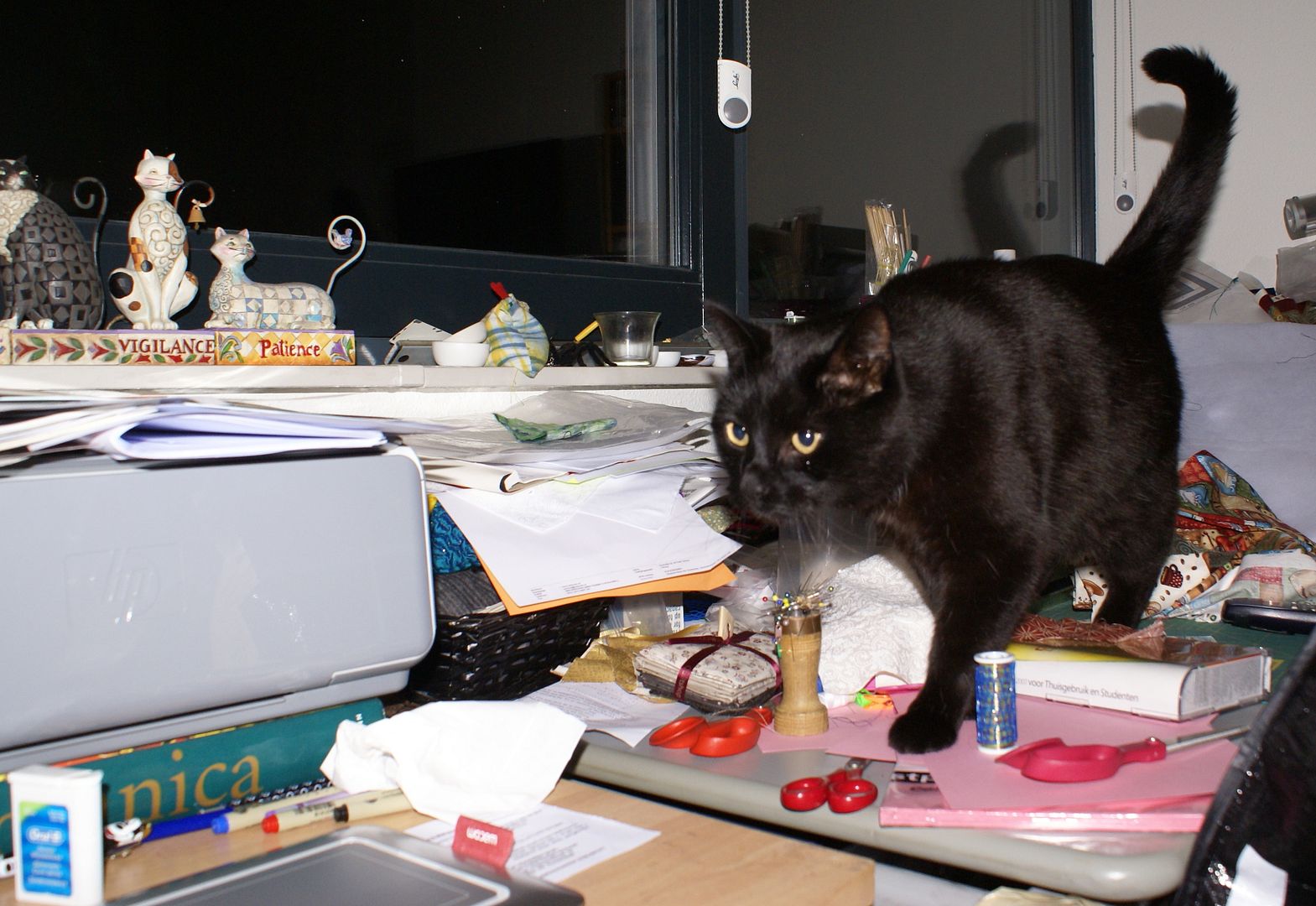 Op deze foto kijkt hij uit het raam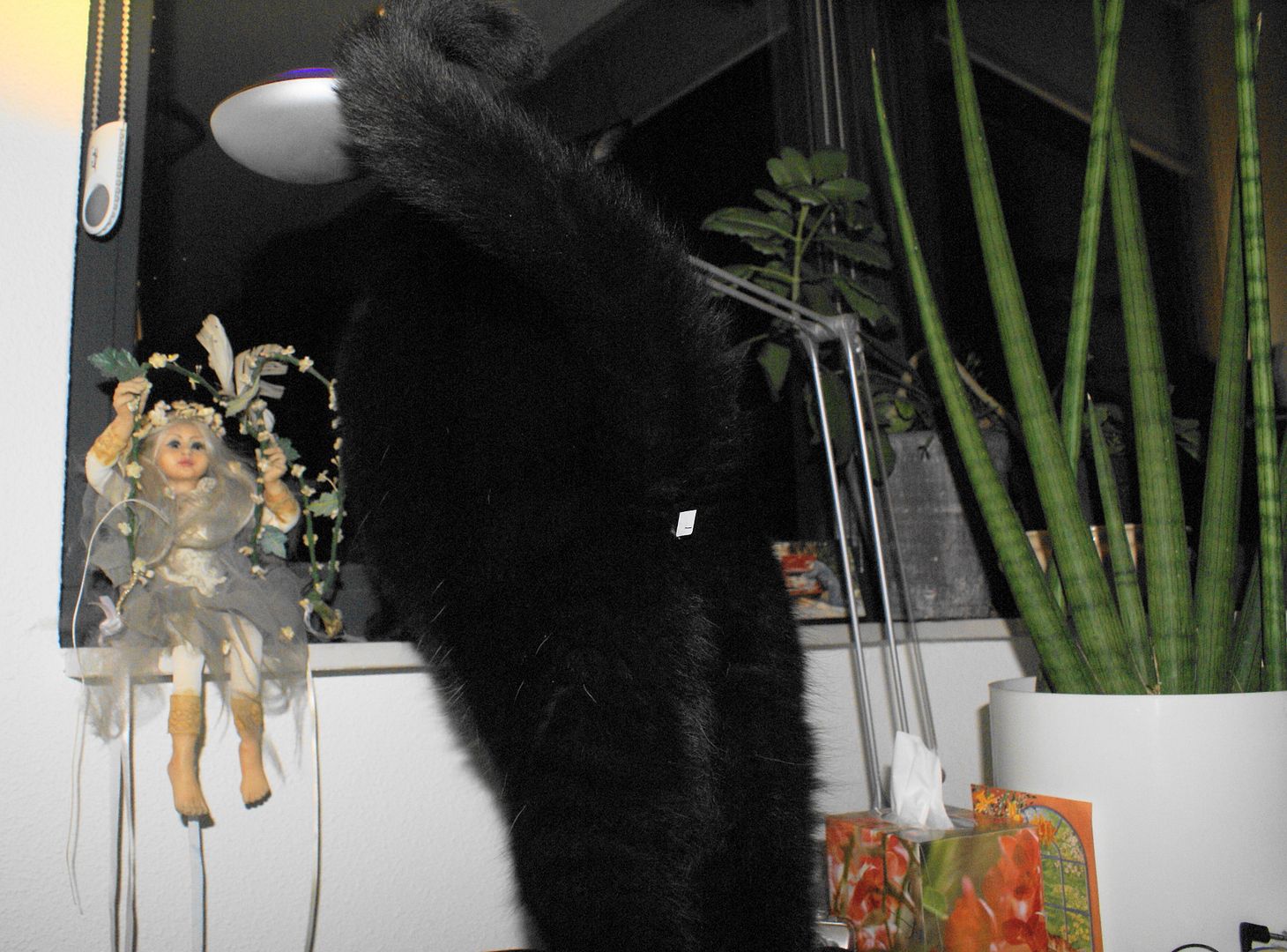 Het zag er niet uit, maar zelf vond hij het geen probleem, sterker nog, ik mocht het er niet afhalen toen hij even later de deur uit ging. Wat moeten de katers uit de buurt denken, met een nr.1 label vlak naast zijn poepgaatje?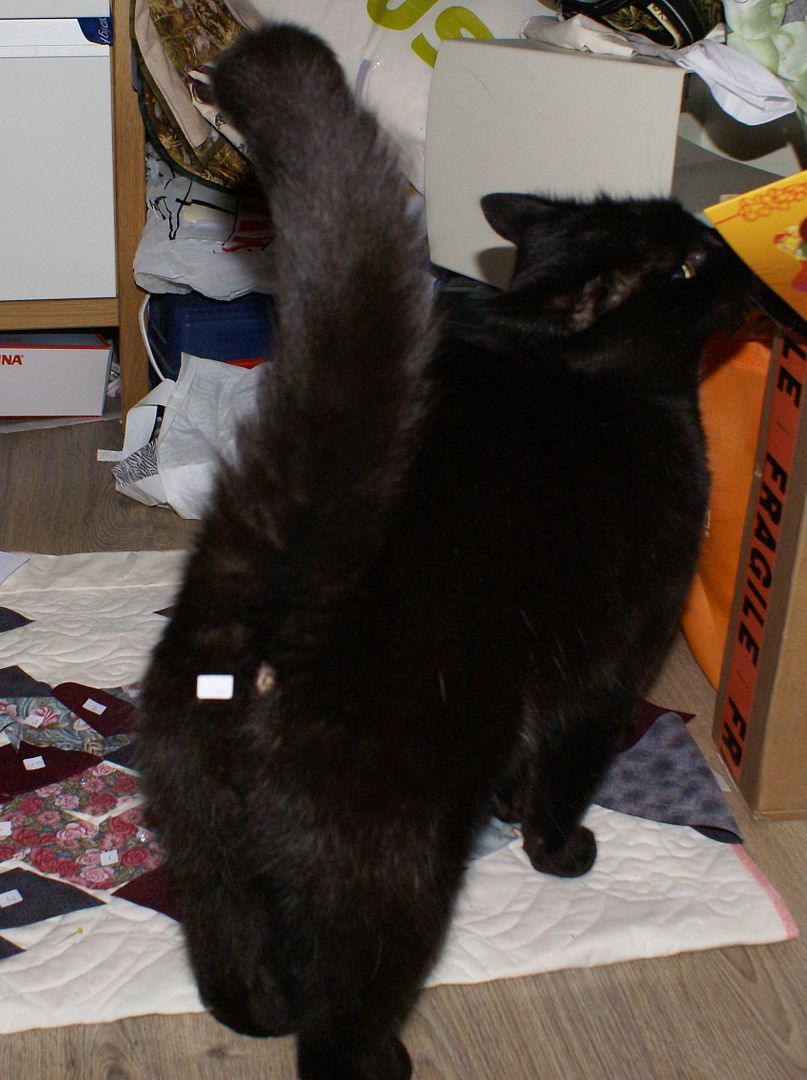 je ziet hoe hij aan het plakkertje was gekomen.
Zopje was walking through my sewingroom with a tagg on his behind, and he didn't want me to remove it before he went out to join the boys, or did he want to show off his nmb.1 sticker?