dat leek de boodschap van Zopje, toen ik vanmorgen met slaperig hoofd deze blokkenchaos op de grond zag liggen, ik was gelijk wakker!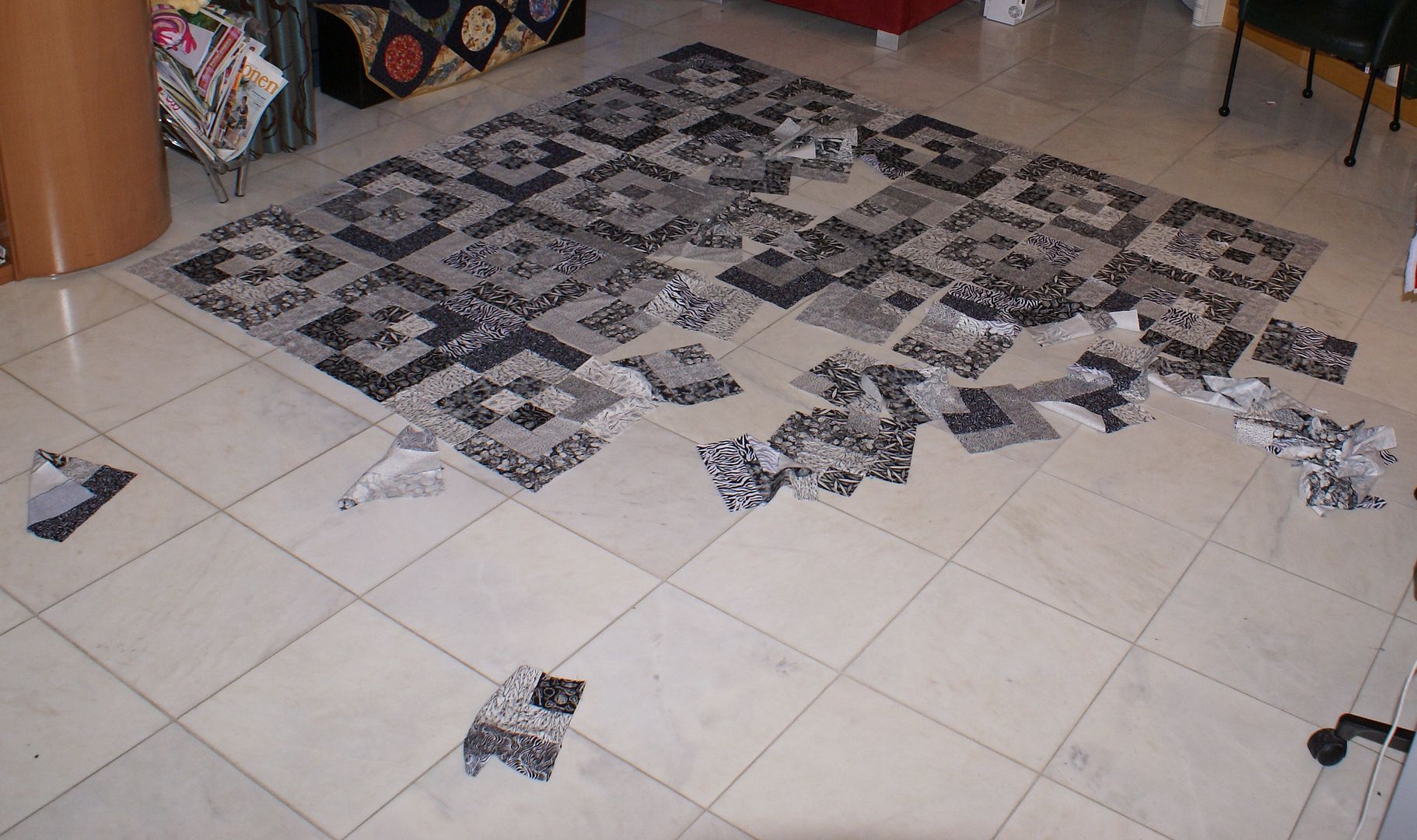 Maar toen ik even later 2 rijen blokken aan elkaar had gezet en even bezig was met de was opvouwen, hoorde ik hem opeens weer tekeer gaan in de blokkenhoek (ha, 't lijkt wel een kleutertje, spelen met de blokjes) en hier doet hij een verwoede poging tot het vermoorden van de blokken. That seemed to be Zopjes message, when I saw what he did -again- to the blocks this morning. But when I had sewn two rows of blocks together and was on the other side of the room folding the laundry,I heard a lot of noise coming from the corner where my blocks were lying on the floor.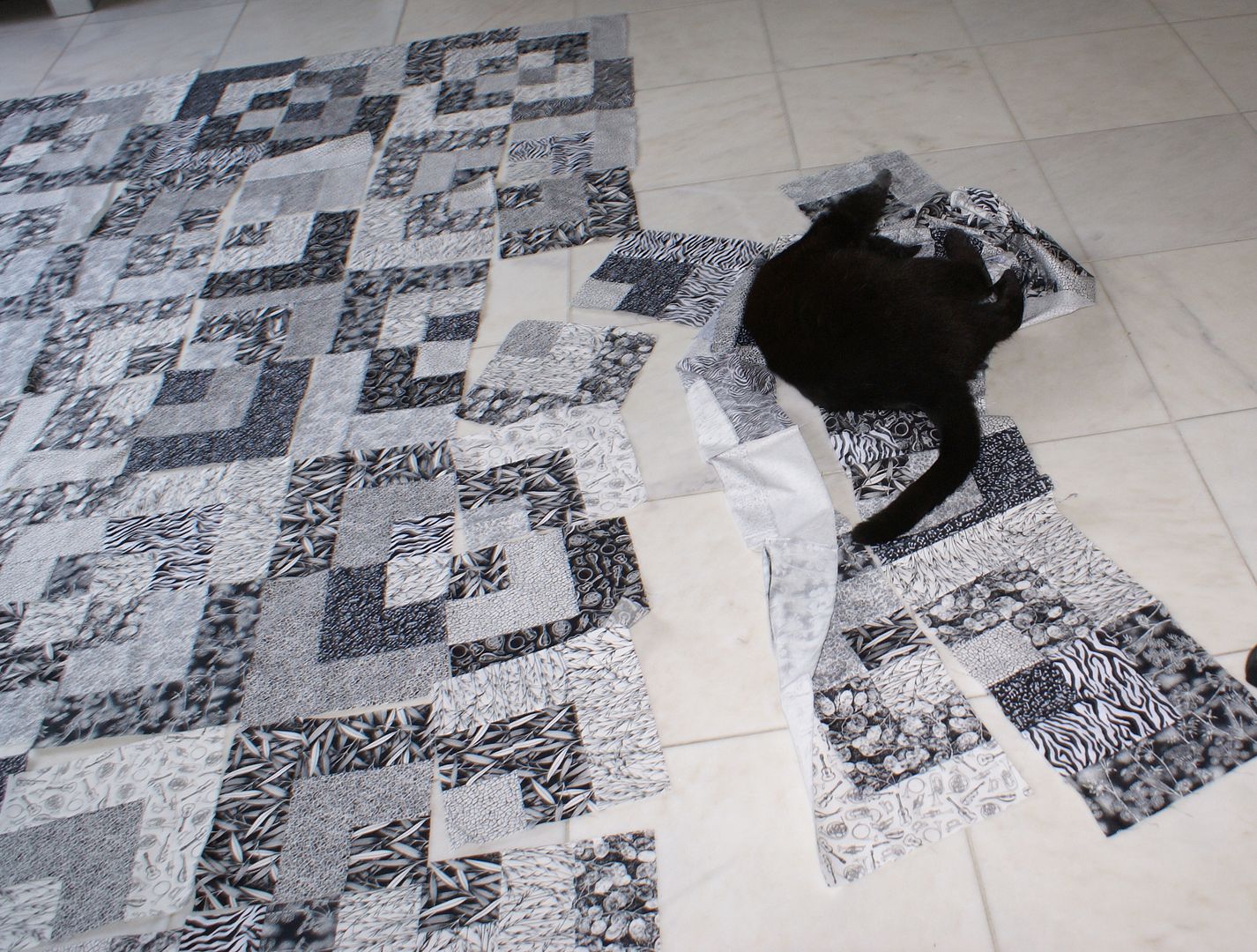 Wat ben ik voor een moeder, eerst foto's maken en dan pas boos worden? Ik had toen net mijn moeder aan de lijn, dus eerst een paar foto's geschoten en toen pas uit mijn slof. Ja, die laatste zin is een doordenkertje, hij klopt nl wel.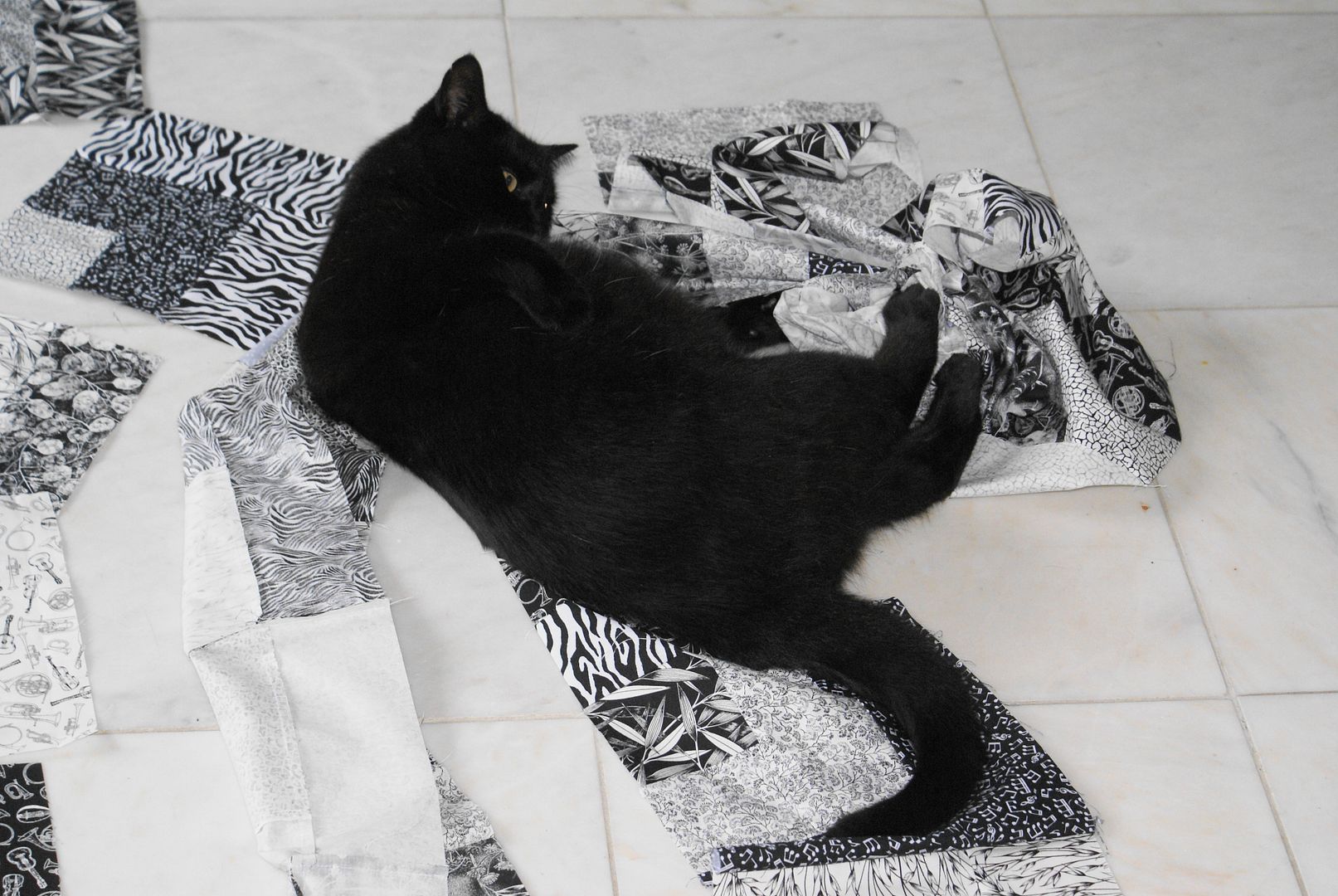 Ik heb toen -nadat ik Zopje buiten had gezet- de blokken per rij opgestapeld en op tafel gelegd; nu maar hopen dat hij niet op tafel springt. Toen hij weer naar binnen kwam, liep hij gelijk naar de blokkenhoek, en je zag hem kijken en denken "shiiiit, ze zijn ontsnapt!". What kind of mother am I? First I make pictures and then I punish him (sending him to his room, outside, in the garden). I stacked all the blocks per row on the table, hoping he'd stay of the table, you should have seen his face when he entered the room and discovered the missing blocks. If he could've talked he would've said: "Partypooper", I'm sure.