Na een avondje en namiddag fröbelen is het proeftasje van echte zijde bewerkt met krimpstof klaar. Nou ja, niet helemaal klaar, ik kon niet slagen voor een leuke (ketting) hengsel in Quiltshop Leur, alwaar vandaag de uitverkoop 3-daagse begon. Het was er heel erg druk, ik liep dan ook steeds tegen bekenden aan te botsen, wel heel erg gezellig, je zou het er haast om gaan doen. En ik las net dat bij Dorry in Tilburg de uitverkoop wegens hevige sneeuwoverlast doorgaat tot eind dit jaar! Dus tot 31 December kan je nog scoren bij je favoriete dealer. Check op de site van Arnout Cosman voor meer quiltwinkels.
Terugkomend op het proeftasje, ik heb mijn best gedaan om er wat van te maken ☺ inclusief een GSMzakje en een apart ritsvakje, het kettinkje met een sluiting om bv een sleutelbos aan vast te klikken moet ik nog vast naaien in de binnenkant, met de hand.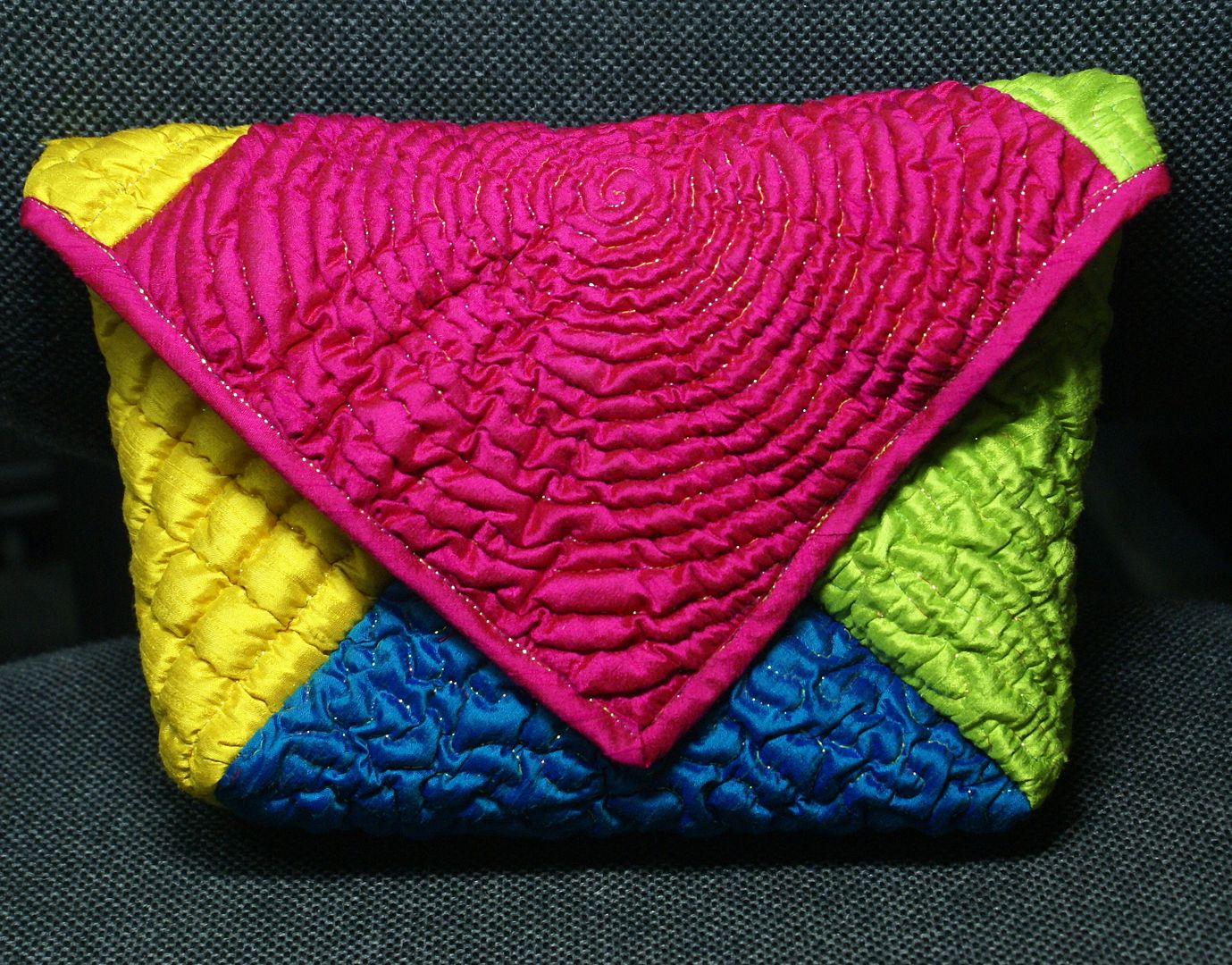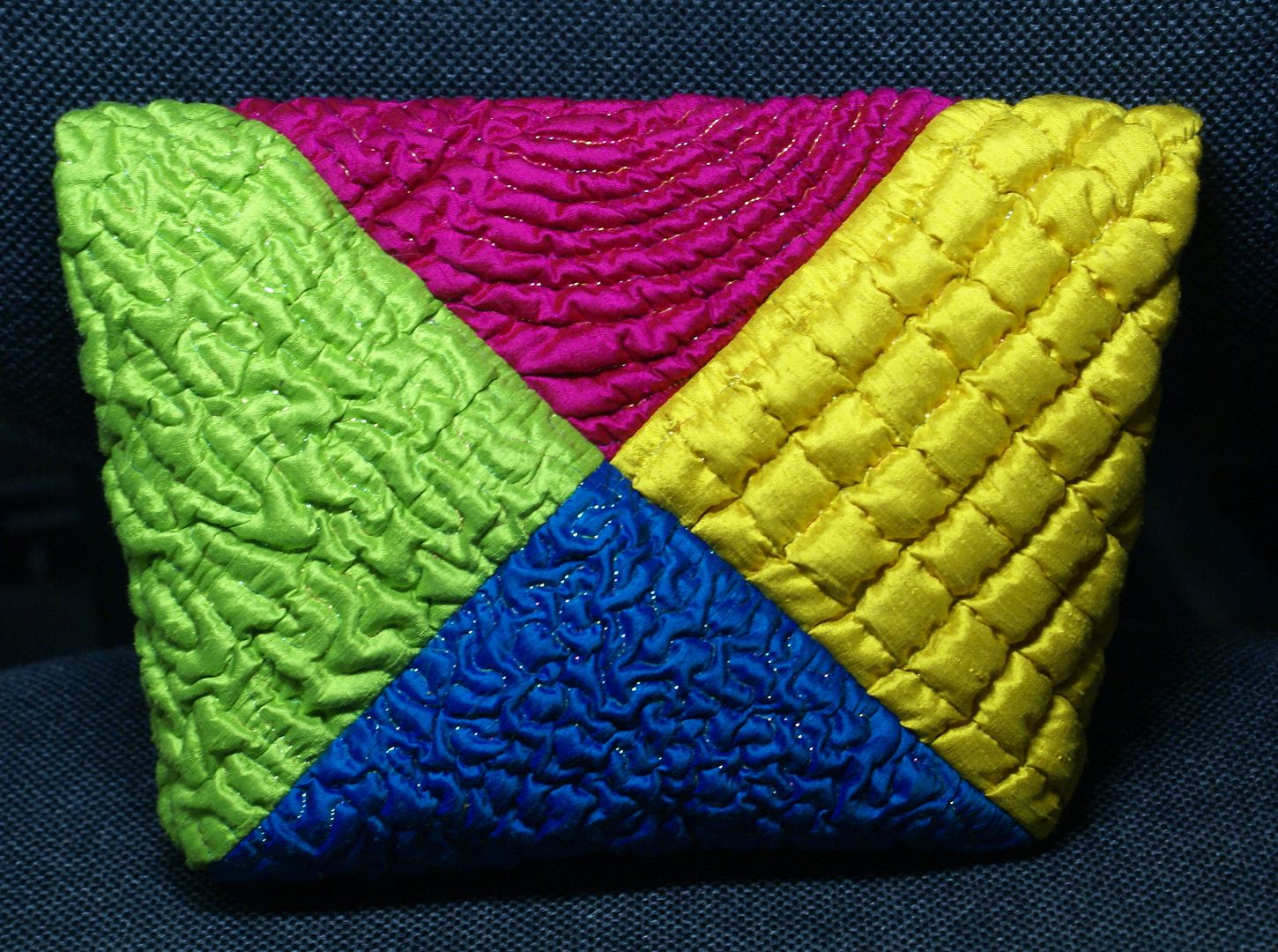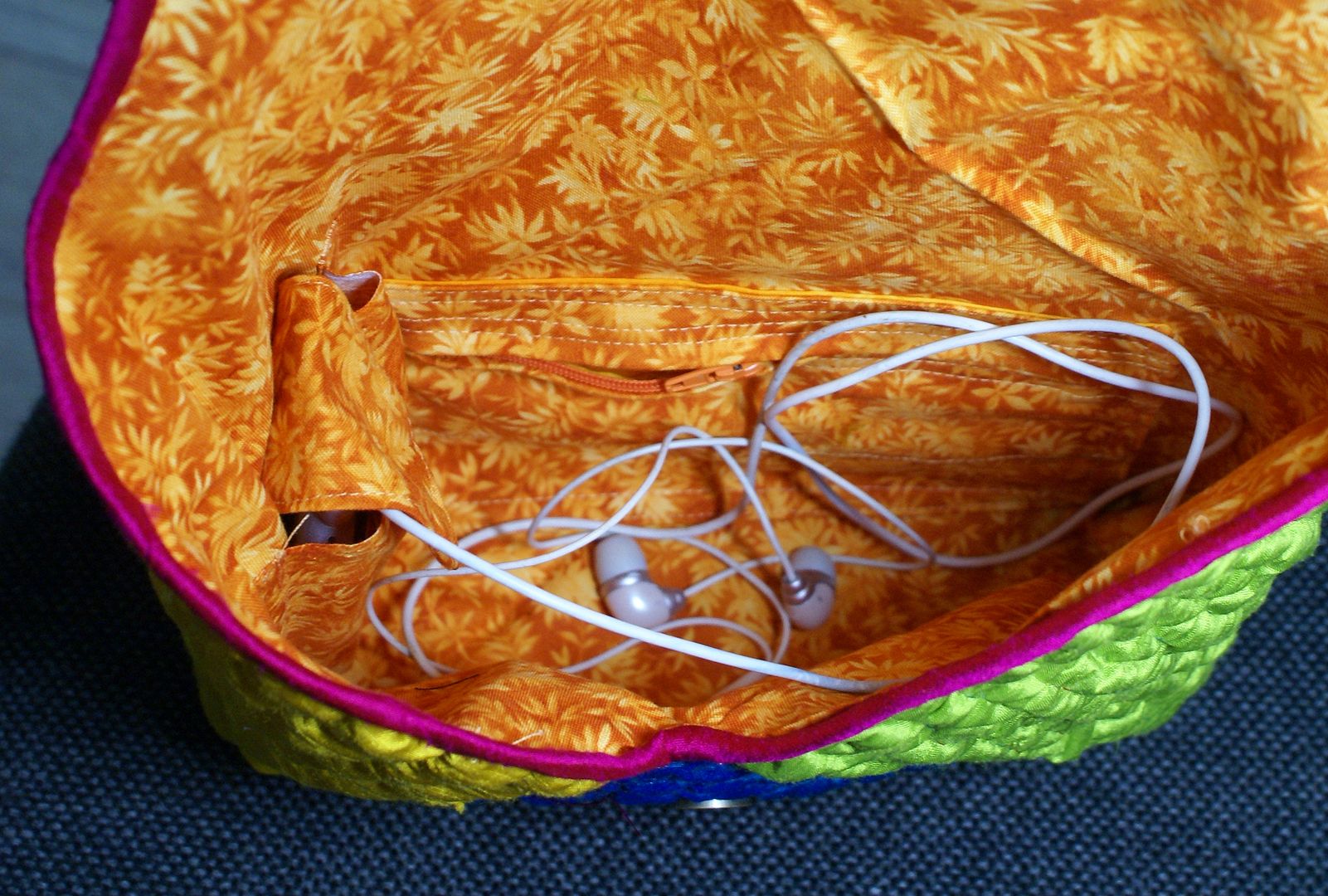 After an evenings- and afternoons work I practically finished the test-purse, now it looks like a big 'clutch', I couldn't find a nice golden chain to use as a handle, a brilliant idea of DD; perhaps I'll go to the hardwarestore tomorrow.
I went to the Quiltshop in Etten-Leur, they were having the end of the year sales but I didn't find a matching handle for the bag, just a whole lot of nice fabrics and a shop filled to the roof with happy people.
There is a lot to say about this small bag, but it's not a dull one, that's for sure. For more quiltshops, check the site of Arnout Cosman.