Vandaag heb ik met krimpstof 'Texture Magic' (30% krimp) geëxperimenteerd, ik had mooie zijden lapjes liggen, en mooie glinstergaren, en ben aan de slag gegaan. Hier zie je een 'onbewerkt' lapje, in raster doorgequilt,Today I'vee been experimenting with Texture Magic Shrinking Fabric (30% shrinkage), I used some of my silks and a lovely glittery yarn,and this is the block before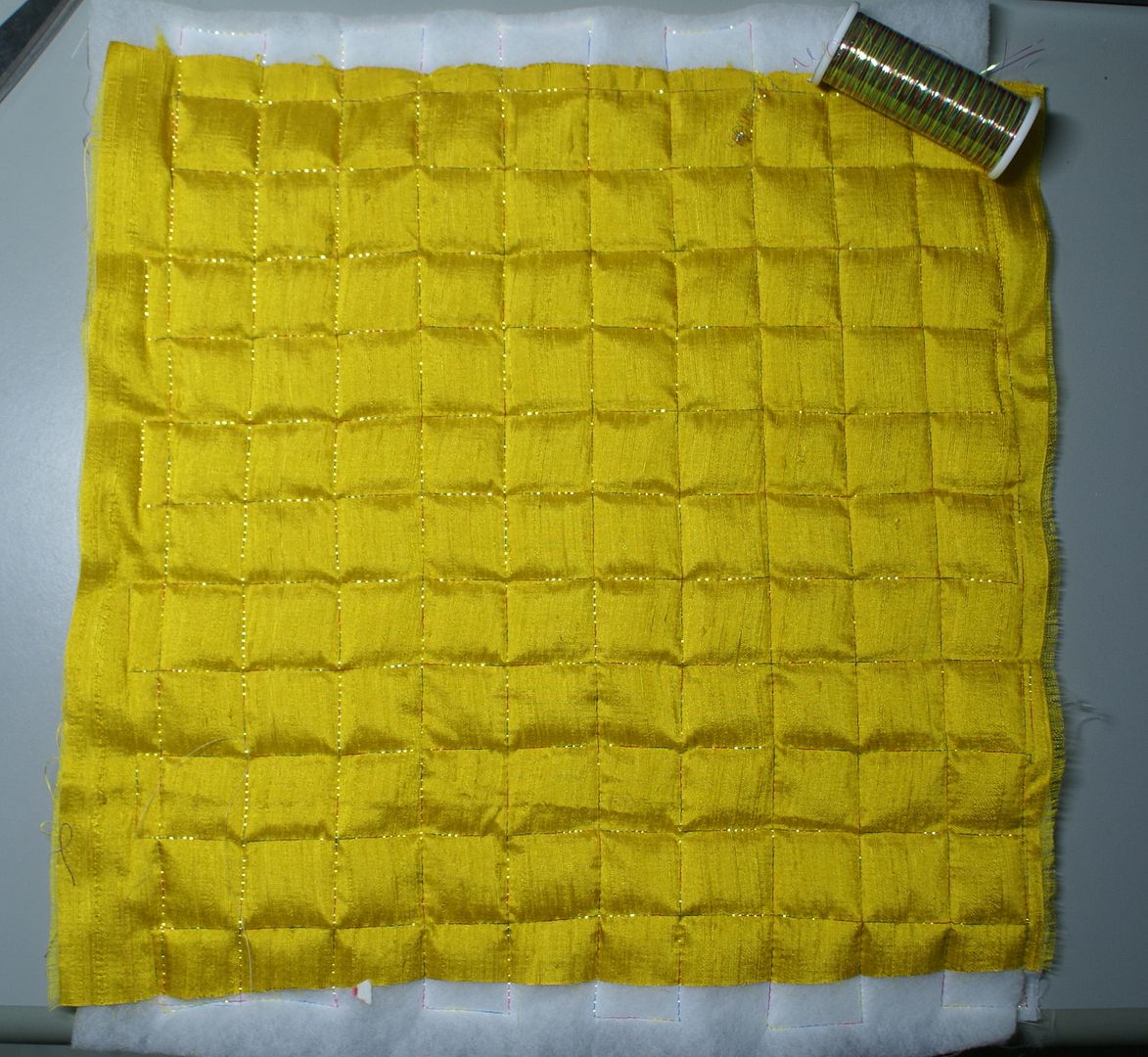 en hier zie je hetzelfde lapje na de stoombehandeling.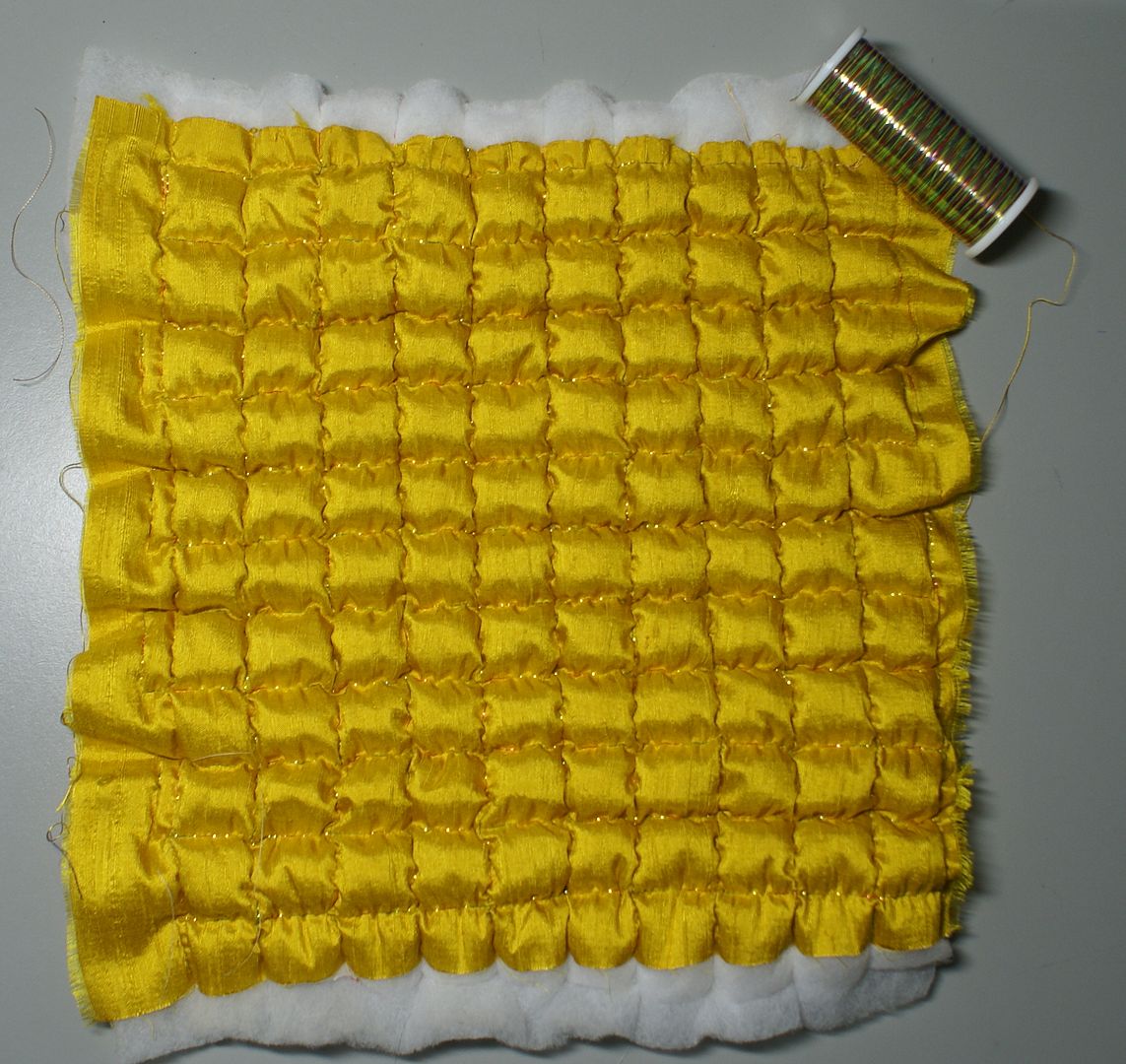 Gaaf he! Ik heb tussen de krimpstof en de zijde een tussenvulling gedaan, je kan het ook zonder doen, maar dan is het effect gewoon wat platter. And this is after the steam set in. How cool's that? I used batting, you can do it without, the result is just flatter.
It was fun and I tried 4 different quilting paterns, and now I'm thinking what to do with these blocks; it'll come to me in the morning.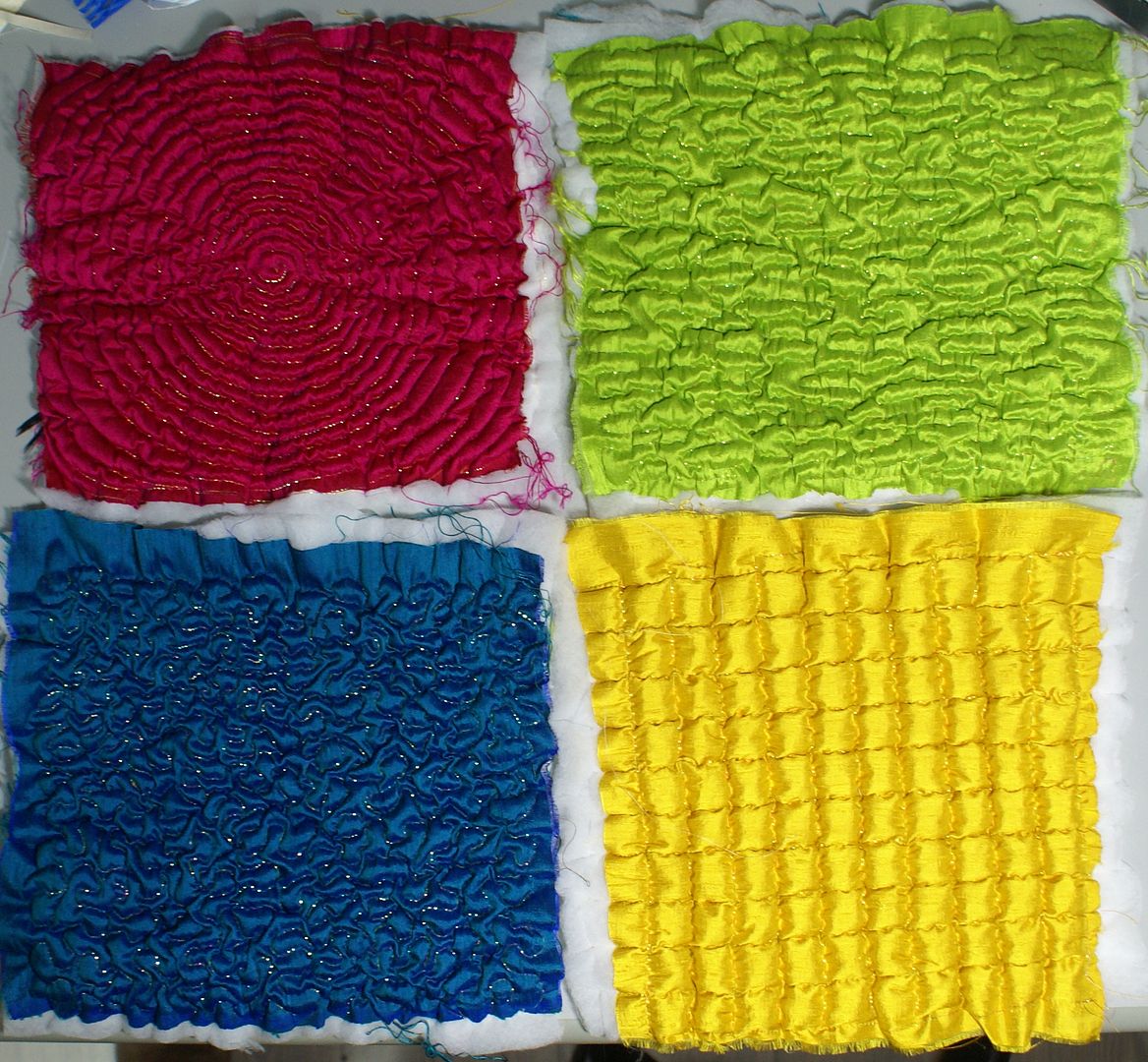 't Was zo leuk om te doen, ik heb 4 verschillende quiltpatronen gebruikt en zit te bedenken wat ik met deze 4 blokken zal gaan doen.
Hier kan je een tutorial bekijken, het zijn 3 fimpjes.