Na een beetje uitslapen en brunch gingen we naar de Museum of Modern Art, MoMa ,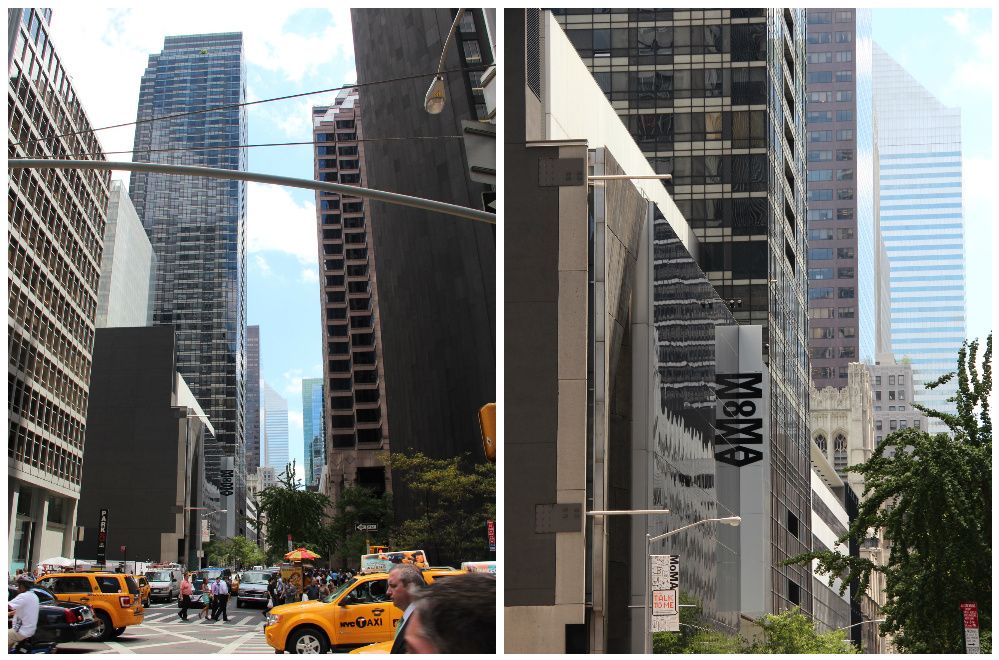 dit stond op het verlanglijstje van Suzanne en mij, en we waren ook erg benieuwd naar wat we te zien kregen. We splitsten ons op bij het begin, en spraken een ontmoetingspunt en tijd af, zodat we elk onze eigen tempo konden aanhouden. Dit doen we altijd in musea, werkt prima; Evelien en Suzanne waren de enige die samen op pad gingen. Klik op een foto voor vergroting, ook in de slideshow werkt dit.
In de hal beneden zweefden grote ballonnen, op hun plaats gehouden door dikke touwen, en toen een jongen aan het touw trok om de ballon te laten bewegen, stapte er gelijk een bewaker op hem af. "Please don't touch the art, sir." Dus dat was kunst, 3 ballonnen aan 3 touwen. In een zaal op de 1e verdieping lag een grote berg snoepjes in gekleurde papiertjes, ook dat was kunst, kindjes werden met argusogen in de gaten gehouden, dat ze vooral niets zouden pakken. Toen ik de 2e keer langs liep, was een bewaker bezig de hoop weer te fatsoeneren, toch in een onbewaakt ogenblik betast? Ik hoop niet dat ze last van mieren hebben.
net op het moment dat ik dacht "helaas niks van textiel", liep ik tegen een quilt aan! Zonde dat hij met verf bekladderd was, maar aan de andere kant heeft deze oude quilt een nieuw leven gekregen en kan hij elke dag bewonderd worden als bed tegen de muur.
Samen wat gedronken in de beeldentuin, in de schaduw bij de vijver,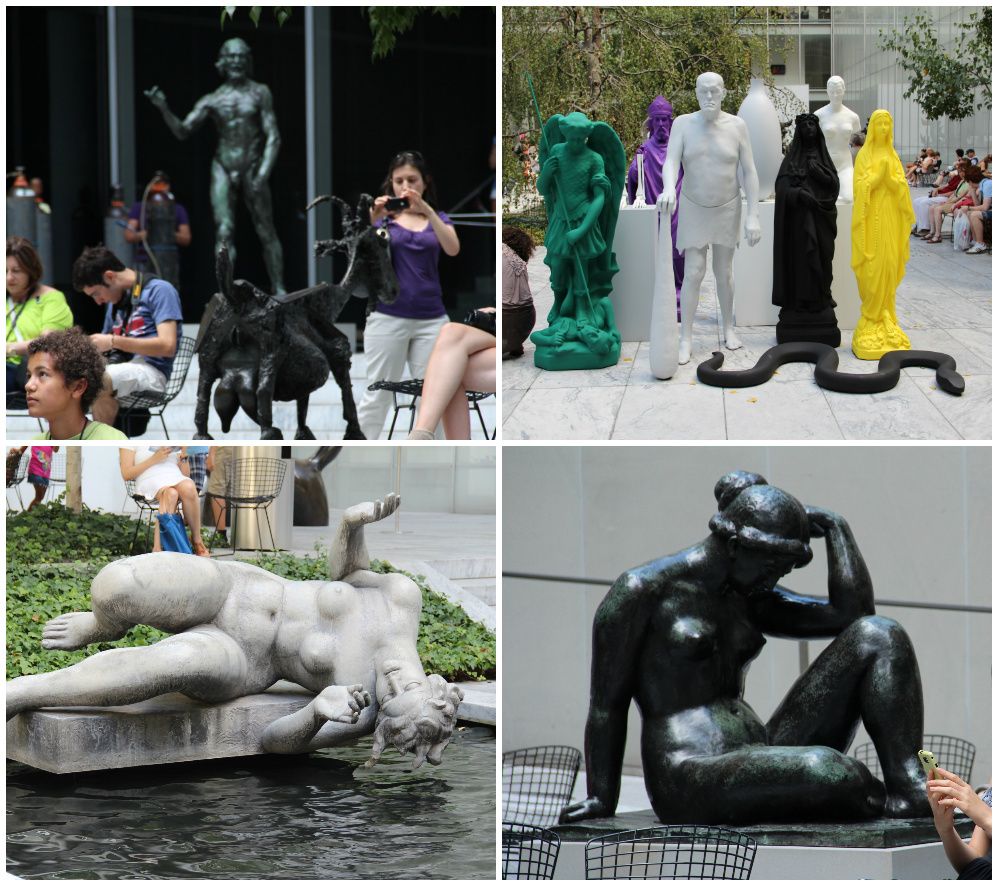 Perry wilde nog de rest van de tentoonstelling zien, de kids en ik hadden het wel gehad, en we spraken af tegen half 6 op Times Square te zijn. Wat wij gingen doen? Naar de quiltwinkel natuurlijk, zie volgende blog.