Over vluchtgedrag gesproken, ik ben opeens met een nieuwe quilt voor op ons bed bezig, nadat ik er de hele nacht over had gedroomd. Hij wordt van 't zelfde principe als de zwevende blokken quilts die ik al meer heb gemaakt, maar omdat ik geen restjes wil hebben van de FQ's, maak ik ze langwerpig. Ik moest en zou er aan beginnen, en terwijl ik op zoek was gegaan naar die mooie Japanse lapjes die ik voor mijn verjaardag had gekregen jaren geleden, en mij succes en sterkte toegewenst werd door Evelien, vond ik ook nog mooie quiltstoffen die ik al een tijd kwijt was. Ik legde ze zolang op de naaitafel, maar toen ik later plek moest maken voor de naaimachine en snijmat, heb ik het toch maar in een bak gestopt, en daarna met een ferme armslag de tafel leeggemaakt door alles op een grote hoop te schuiven. Niet alles bleef gelijk op z'n plek liggen, maar eenmaal goed gestut doorstond het zelfs het geweld van een schuddende naaimachine.Ligt aan mijn naaitempo en het wat los liggende tafelblad, niet aan de naaimachine.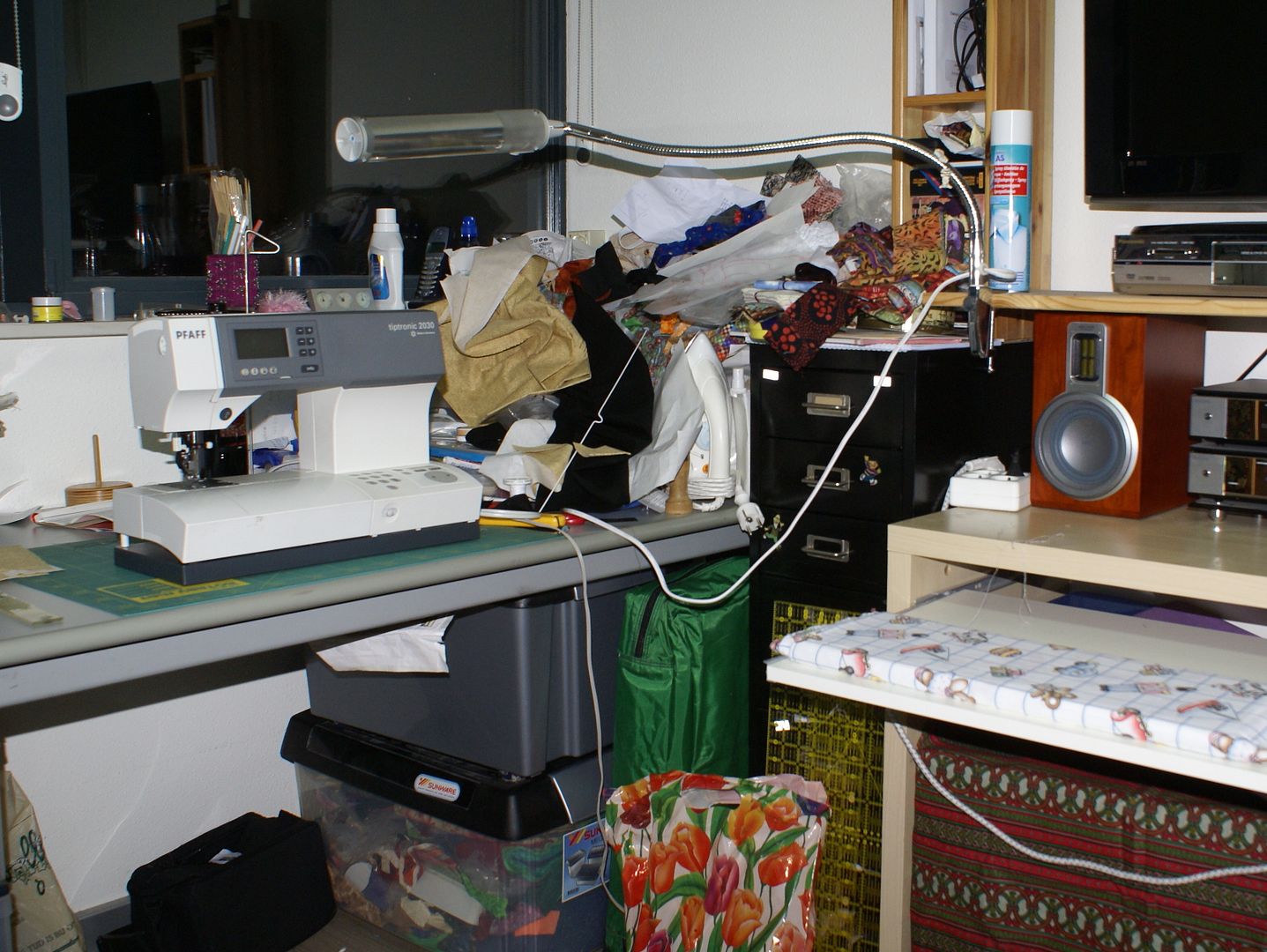 rechts hangen enkele blokken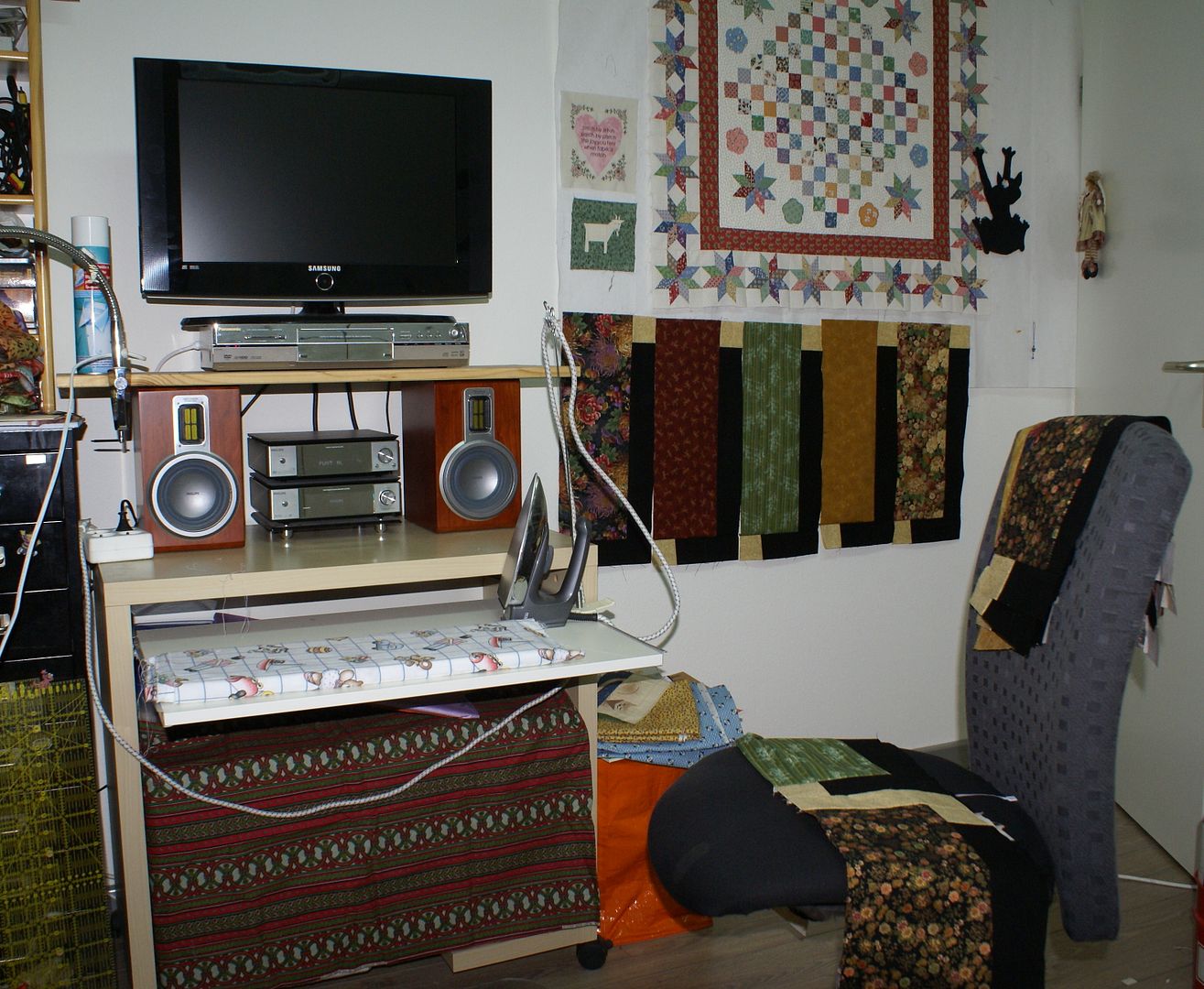 en ik nam de foto eigenlijk alleem om het uitschuifbaar strijkplankje te showen, en hoe makkelijk dicht bij mijn naaiplekje het ligt. Ik hoef enkel maar een draai naar rechts te maken met mijn bureaustoel en ik zit er lekker voor.
Instead of working on workshop-stuff (for me to teach) I've been busy with starting a quilt for our bed, using the pretty Japanese fabrics my brother gave me for my birthday, ages ago. Almost antique now. I took the pictures to show-off my ironingboard, it use to be a computertable, but I had it turned around for uncertain reasons, and while I want to use my sewingroom for what it's meant to be used, I wanted a decent ironingbord-area. If you take one good look at my sewingtable, you'll know why that's no option. I shoved everything to the right to make way for my sewingmachine and cuttingmat, went faster than cleaning up the right way. When I want to sew, I want to sew right away, and not after clearing the desk and such.
The quilt will look like the other Floating block-quilts I made, but becauseI don't want any leftovers from the FQ's, I'm using rectangle blocks. Hope to have the top finished by this time tomorrow (no, I'm not kidding).