Hier ben ik dus gisteren zoet mee geweest, eerst uitzoeken en toen met de overlocker lappen aan elkaar gezet. Deze stoffen zijn allemaal door mijn moeder geverfd, zijn ze niet prachtig? This is what I was up to yesterday, patching the almost solids -dyed by my mother- into a backingfabric. Doesn't it look great?
Omdat het 'maar' een achterkant ging worden, heb ik de neutraalste genomen, maar dit smaakt zeker naar meer. Ik moest een beetje opletten op de kleuren dat het wat verspreid lag, en locken maar. In al mijn enthousiasme heb ik hem veel te groot gemaakt, ik denk dat er ook nog 2 kussenslopen uit gaan. I used up the 'plain fabrics' because it was only for the back of the quilt, but I think I'll make one like this with the prettier fabrics, just for the fun of it, perhaps adding big appliqué flowers.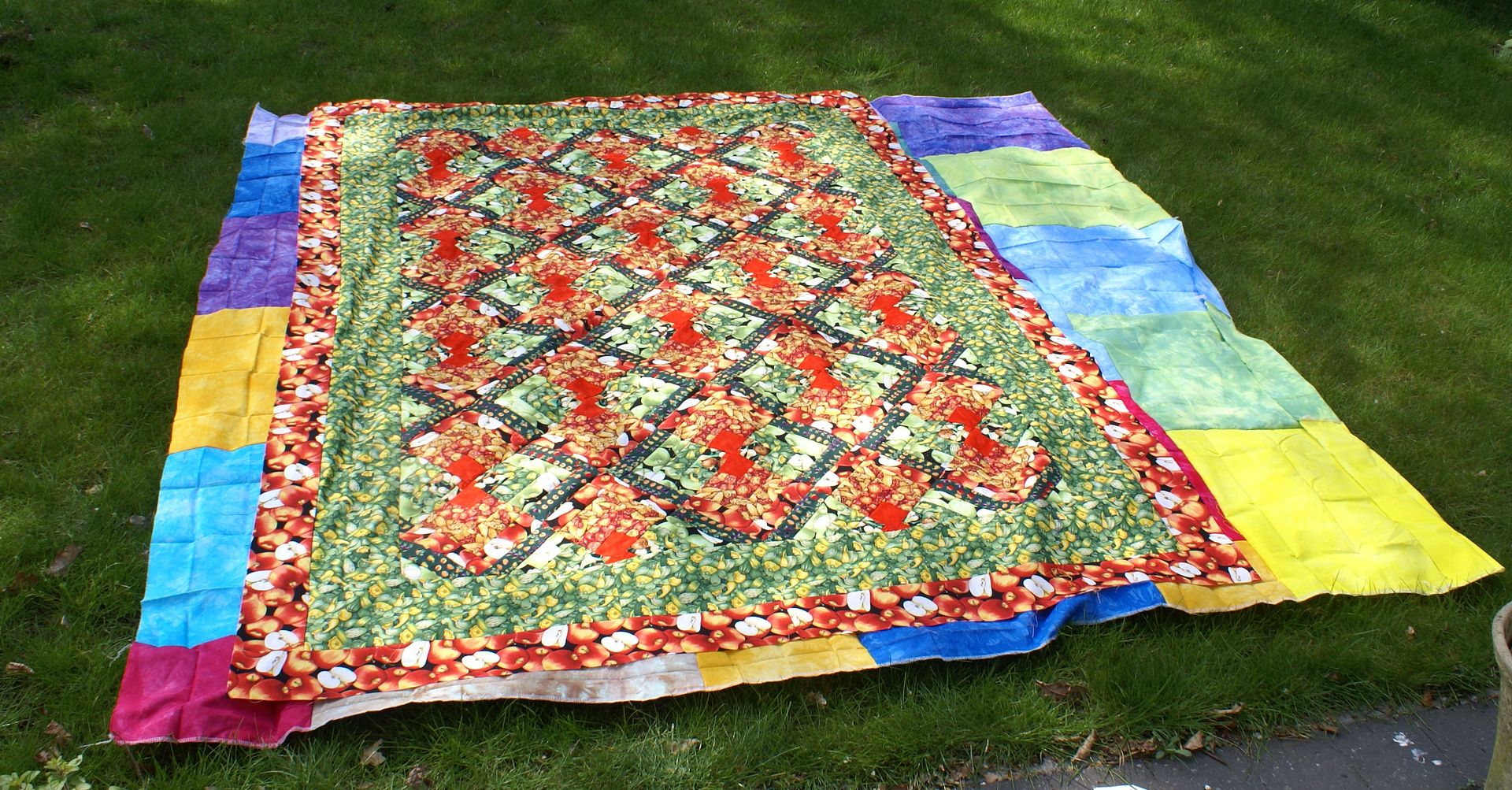 I made it far to big, I've got enough to make 2 pillowcases out of the rest Photo below shows the colors of the top better, I think. Zijn de kleuren zo beter te zien van de top?
Onbezonnen een wasje doen is er niet bij, tussen de overhemden van manlief trof ik dit aan, On my way to the garage I saw this in the window of the washingmachine, coming out of the shirts.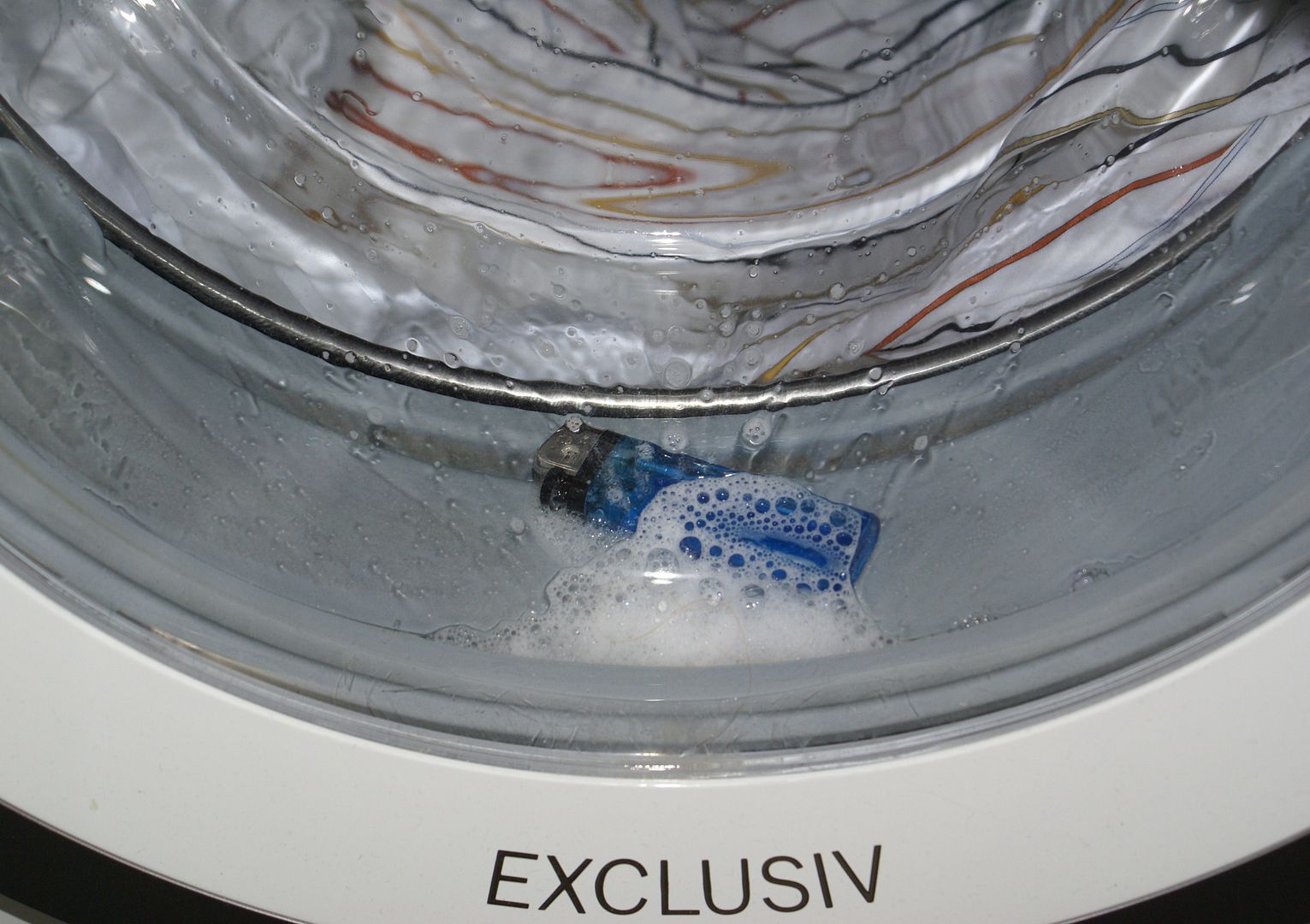 ojee, als dat maar goed gaat met de wasmachine. Toen de was klaar was bleef dit over van de aansteker: Keeping my fingers crossed I let the machine finish, and this is what came uot, luckily no damage to shirts or machine (as far as I can tell)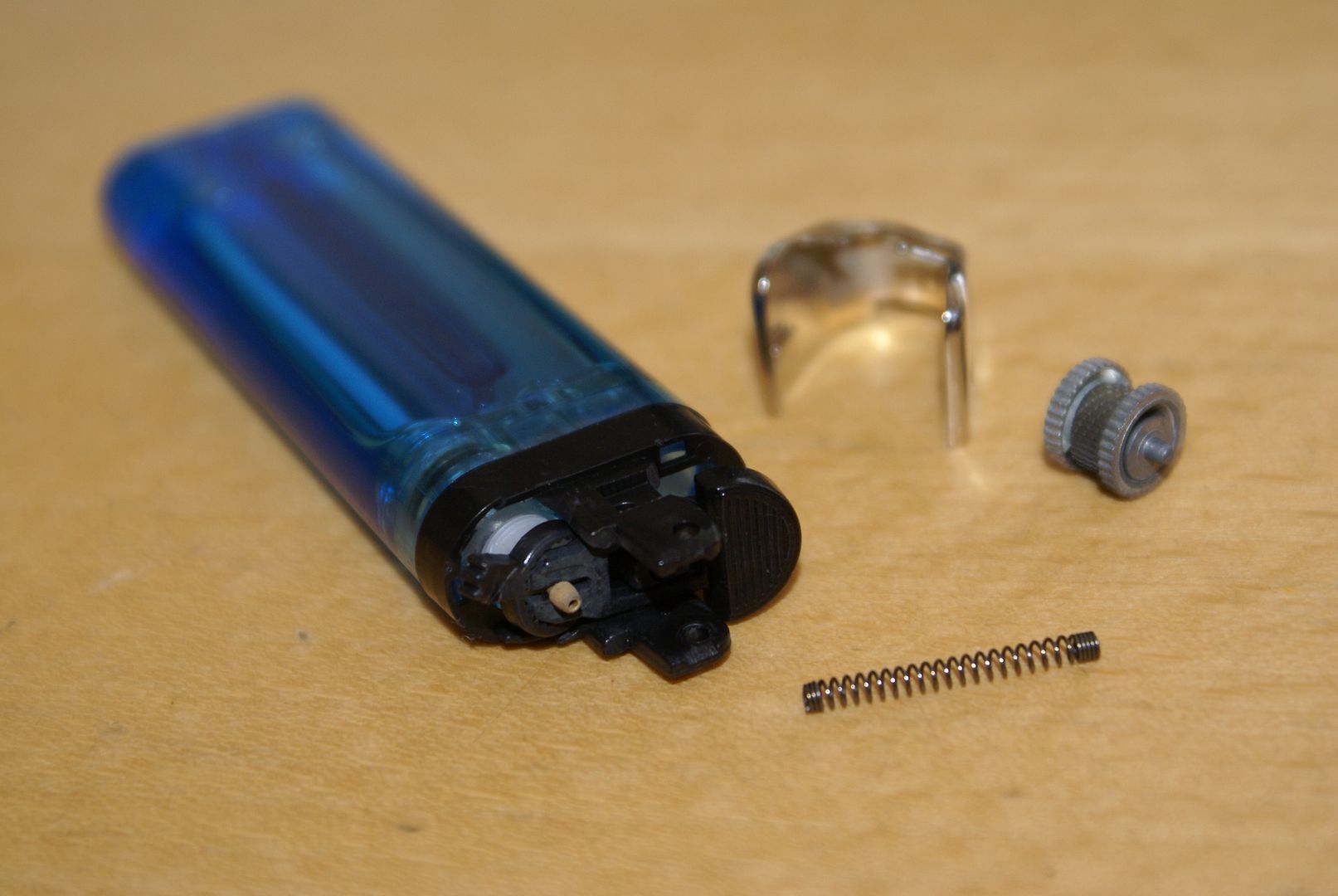 zal hij het nog doen?
Toen ik vanmorgen het winkelcentrum uitliep kwam ik nog een leuke fotomoment tegen, maar helaas neem ik de digi nooit mee met boodschapjes doen. Jammer, want het was zo'n mooi zicht: een groepje van 6 jongemannen, allemaal -op 1 na- zo netjes aangekleed, colbertje, eentje met gilletje, wit overhemdje, haren netjes gestyled, ze hadden zo van een fotoshoot weggelopen zijn; kijk ons eens stoer en mooi wezen. En waar mijn moederhart ook van trots overliep, mijn zoon liep daar tussen, met een zo cool mogelijk uitziende lach toch "hai mam" zeggen, heerlijk. Ze hadden dit gisteren met z'n allen afgesproken, omdat dit de laatste schooldag is dat ze les krijgen; morgen een stuntdag (gaan ze medescholieren natspuiten met supersoakers) en hebben ze voor de docenten ook nog wat in petto. Morgenavond een groot feest in de stad in een kroeg, en dan na de Meivakantie beginnen de examens.
This morning I watched a group of young men walk into the mall; I stood there watching it with motherly proud, because my almost 18-year old was amongst them. All dressed up in a suit, white shirts, looking fresh and like they just walked of a photoshoot looking smart, and they knew it ☺ (the kids don't wear schooluniforms in our country) Unfortunately I don't take a camera with me when I go shopping. It's their last 'real'schoolday, after the upcoming springholidays they're having their exams, and next year they'll be gone to college or such; mine will be studying business economics in Rotterdam. Kids grow up so fast!