Ben weer even zoet geweest, en de blokjes die boven en onder de buitenste blokken komen zijn al in de maak. A update on my lens-blocks, made 2 more. And for Mary's sake I made a red-white version (by computer) to see what that looks like.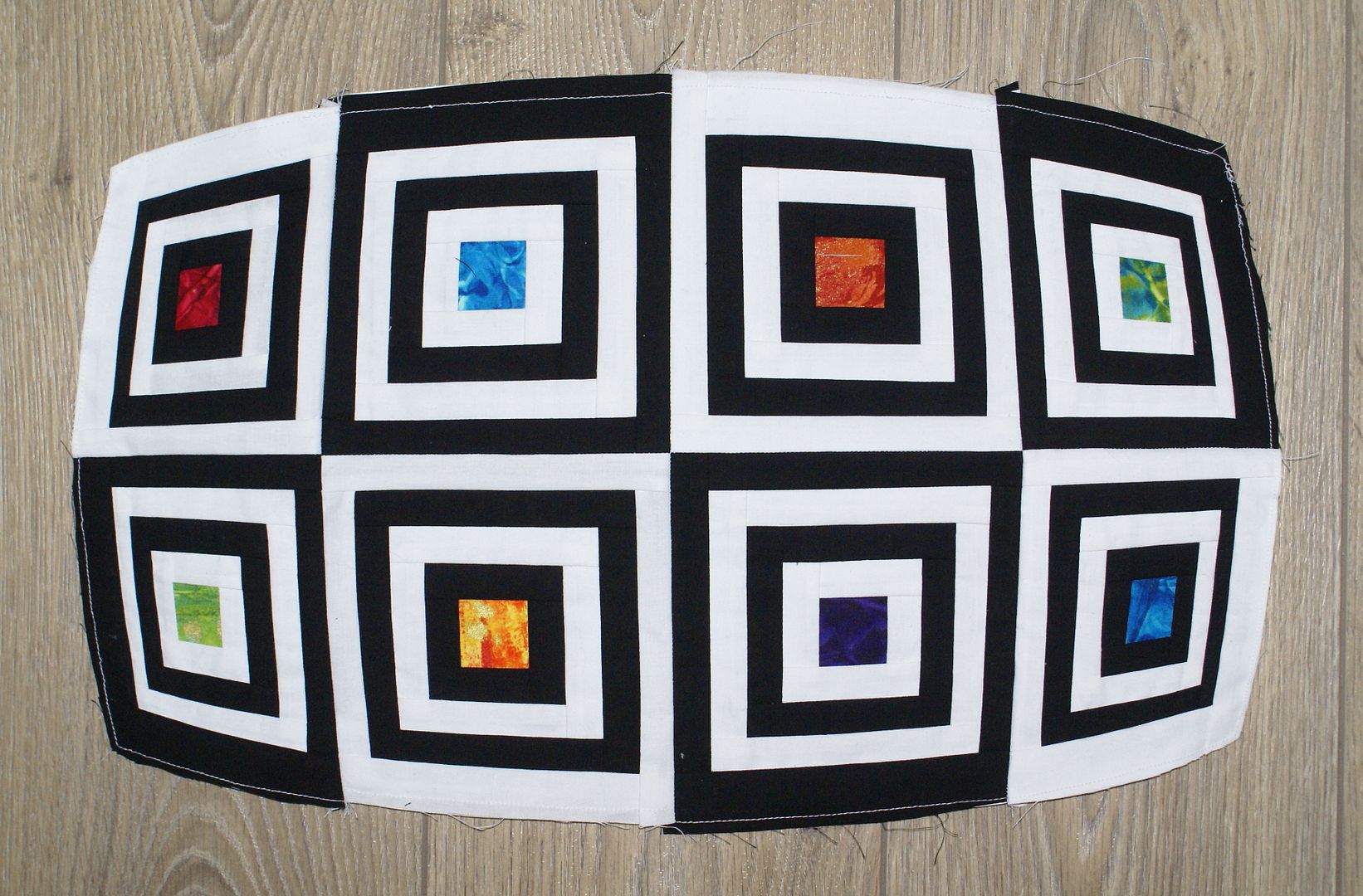 en heb daarna voor Mary snel nog een rood-witte versie gemaakt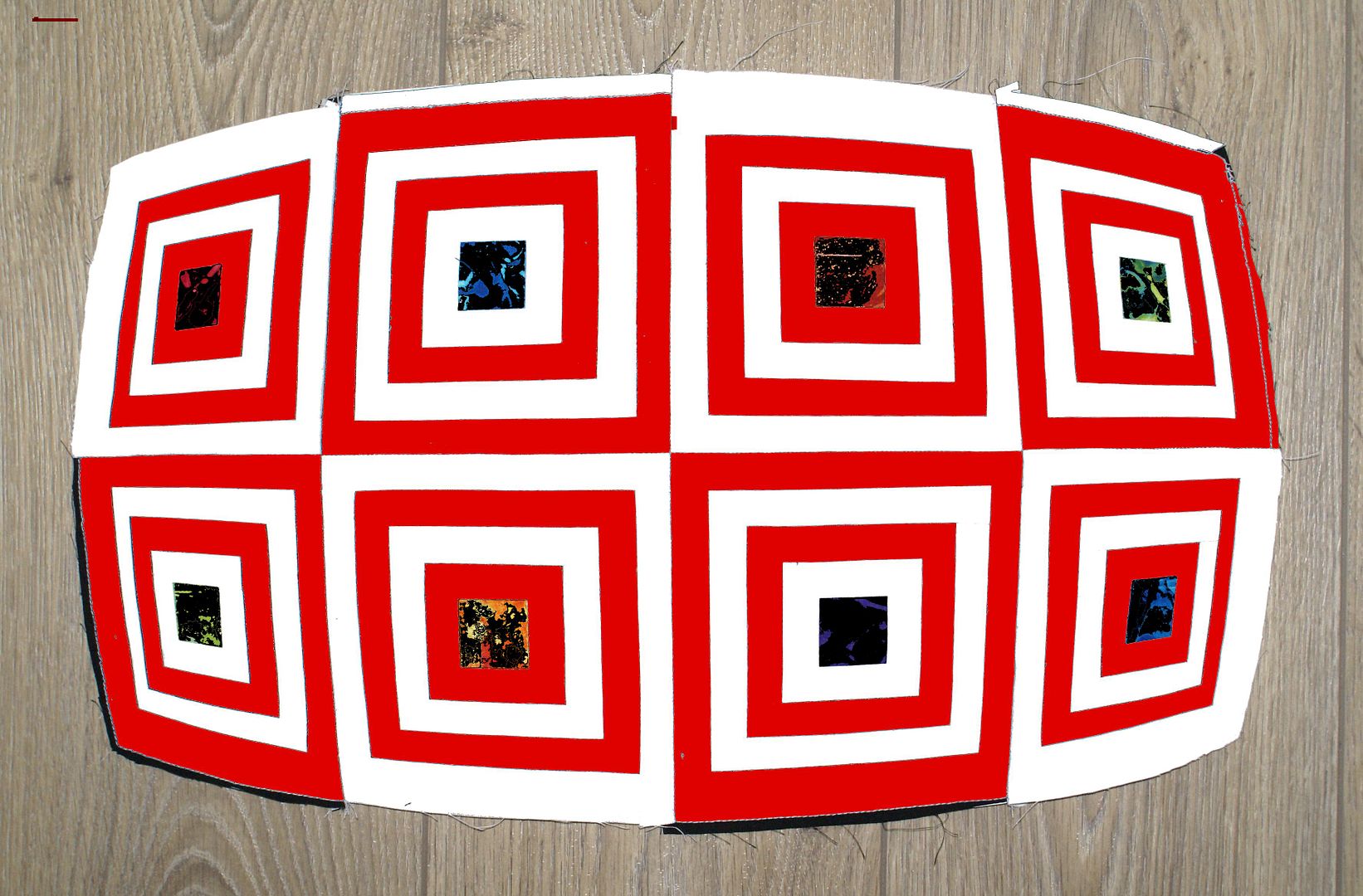 met donkere hartjes, want met de bont gekleurde hartjes zat er geen pit in, zie je.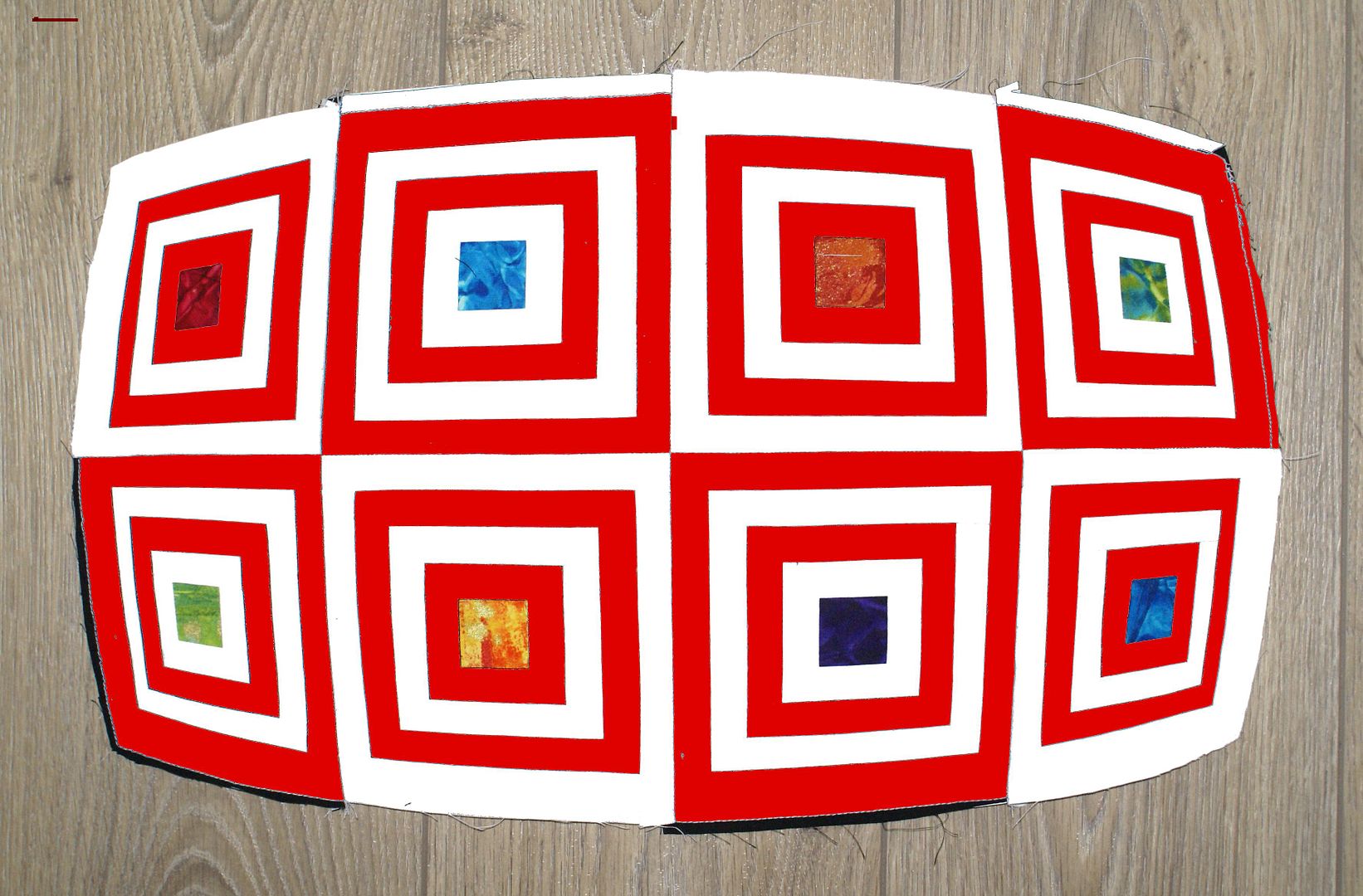 maar met rood/witte hartjes was het wel weer wat leuker. I like the one with red/white hearts better, but I think the one I'm making with black& white strips look much better.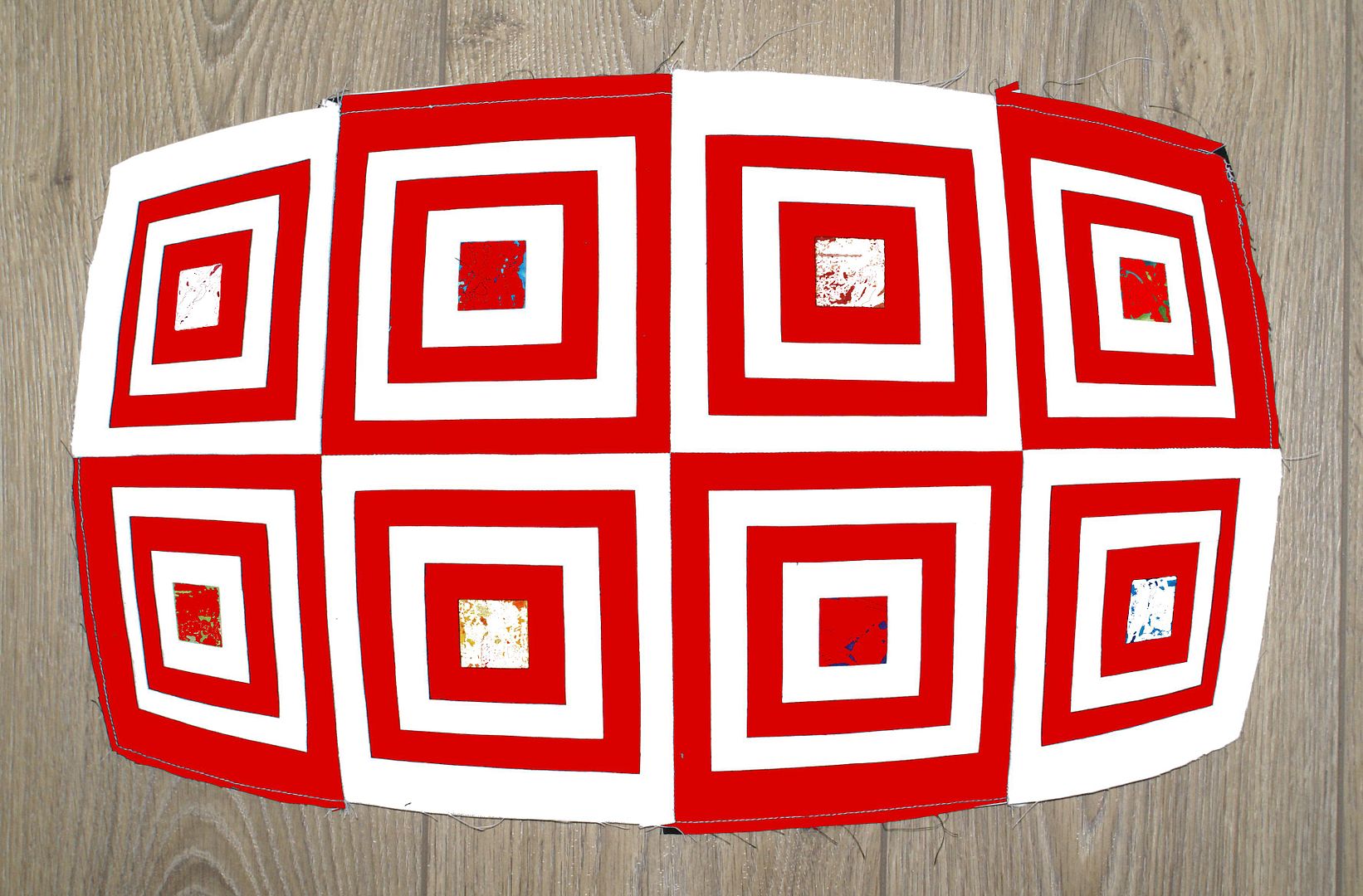 Ach ja, het regende de hele dag, en wat moet je dan? Mijn Pfaffke bivakkeerd voor 10 hele dagen bij de naaimachinezaak, als dat maar goed gaat. Ze is nooit eerder zo lang van huis weg geweest. It rained almost all day day long, again, but it was a day well spend. Went to town with my girls, they needed some Sinterklaas presents for school/friends, and I brought my Pfaff to the rapairshop, I'll have to miss it for 10 days! Lucky for me I have enough sewingmachines in the house to keep myself busy. We wouldn't want to miss all those loose threads traveling throughout the house for 10 days, would we?