Toen we gisteravond heel laat (half 12) een sms-je van oudste kregen dat ze kiespijn had en of ik voor vrijdag een afspraak wilde maken bij de tandarts, had ik niet veel nodig om in de telefoon te klimmen. Evelien heeft een hele hoge pijndrempel, en als zij zegt dat iets pijn doet, nou, dan doet het pijn. Ik pikte haar vanmiddag op van het station, en in de auto tanden poetsend reden we naar de smoelsmit (een leeg appelmoespotje met schroefdeksel diende als spuugbakje, ik had ook aan flesje water, tandpasta en washandje gedacht). En even later zat ze in de stoel bij de tandarts, terwijl ik in de wachtkamer achterbleef, me and my Dresden Plates, die ik al had voorbereid om vandaag bij Yvonne (zou gaan met Miranda) er verder aan te kunnen werken. Maar nu kwam hij op het middelste rondje af in de wachtkamer, terwijl ik de boor en de speekselslurper flink hun best hoorden doen. Na 50 minuten was ze klaar, 3 wortelbehandelingen en bijna 300 euro verder. Een foto van de Dresden Plate volgt nog, vanavond heb ik bee.
Thuis zaten we net aan de koffie toen de deur open ging en we gek geluid hoorden; eerst kwam Perry de kamer in lopen met Suus d'r jas en tas, gevolgd door Suus op krukken, ah gossie. Enkel was flink verzwikt tijdens de gymles buiten, en niemand nam de telefoon thuis op, dus had ze haar vader gebeld.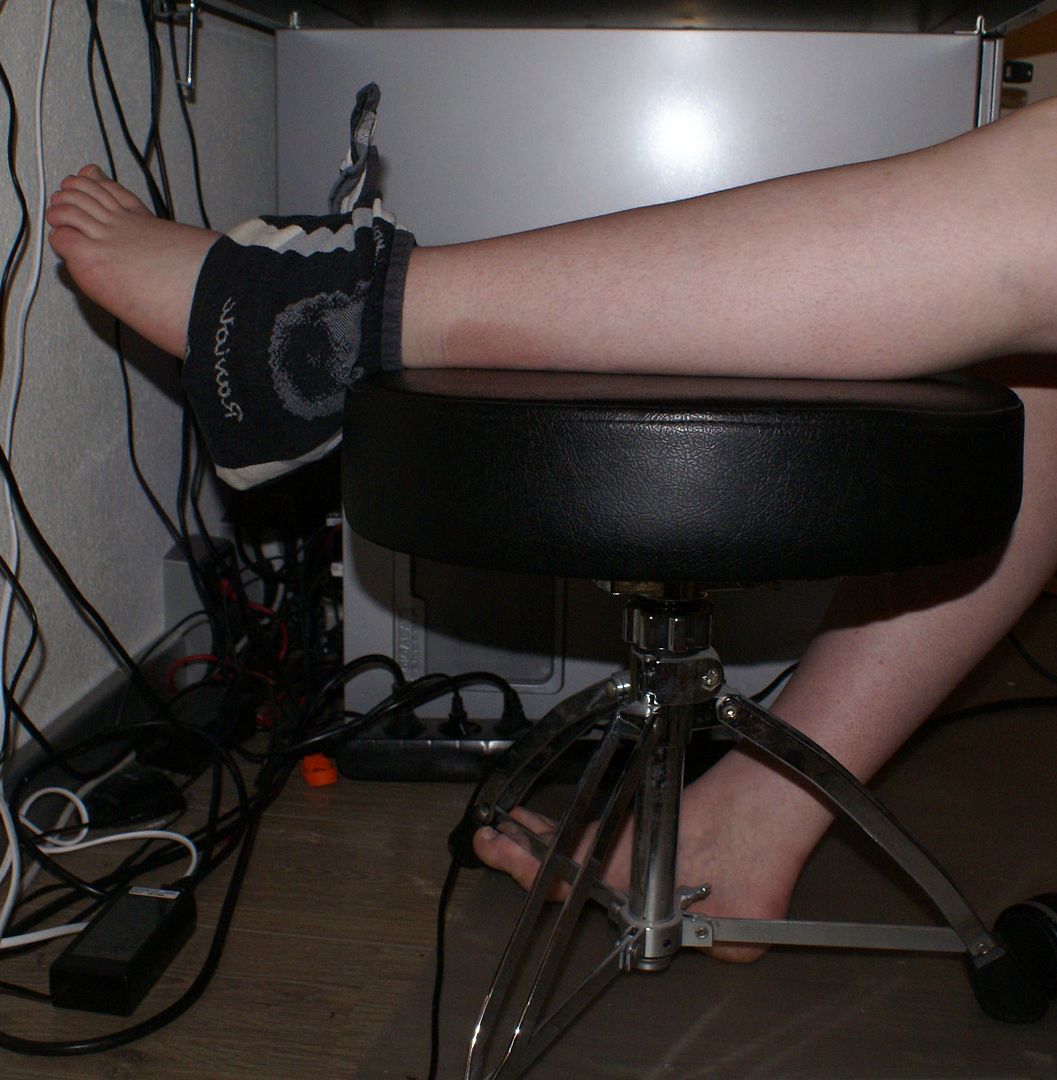 Met koelpakking omgebonden zit ze nu boven aan haar huiswerk, de show must go on; ik zal er zo een drukverband om draaien. Van Evelien d'r scheve bekkie mag ik vast geen foto maken, ik probeer het maar niet eens.