Het was een spannend moment vanmiddag, toen ik de handdoeken van de quilt van mama af plukte om hem op te hangen, hij had al die tijd onder de handdoeken gelegen opdat er niets mee kon gebeuren. De linkerrand lijkt wat wiebelig, maar ik heb het hieronder hangend deel van mijn quilt weg gefotoshopt.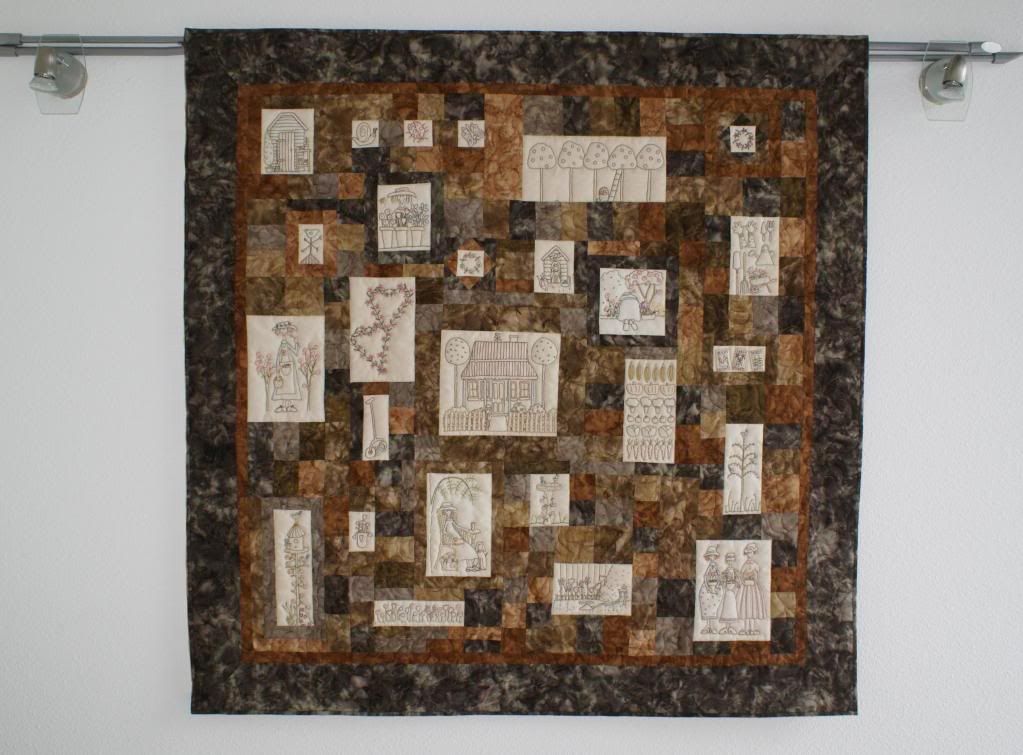 zou hij mooi recht hangen of… pff gelukkig wel, ze komen vanvond langs en dan mag hij opgerold mee naar Hoek. Mooi he.
This is my mothers Gardeners Journal quilt, it lay to rest underneath some wet towels to dry up in peace and save from the cats playfull moods. It came out nice 'n flat and the stitcherie pups up beautifully thanks to the quilting. She's gonna take it home with her tonight.