"A clean desk is a sign of an empty mind" of zoiets?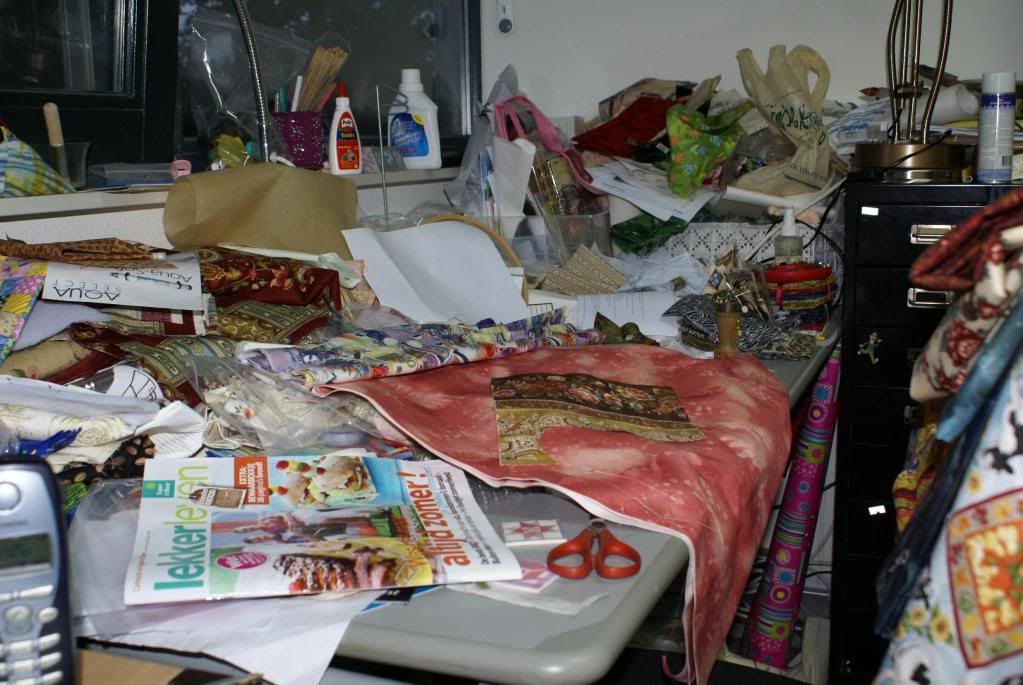 Uitzicht rechts van mijn pc is tenenkrommend, besef ik als ik ter inspiratie even opzij zit te kijken; wat een bende zeg, en dan valt mijn oog op iets en besef ik dat er tussen zooi en mooi maar 1 letter verschil zit. ☺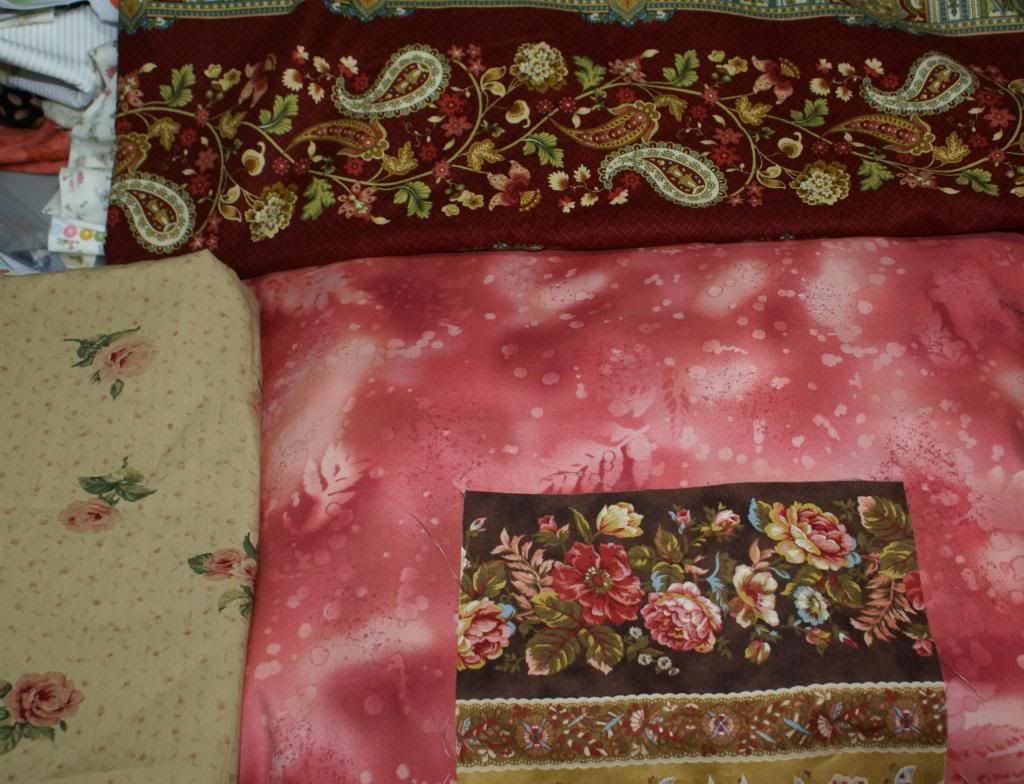 wat een combinatie zeg, en die lapjes -voor de foto heb ik ze even goed gelegd- zijn elk voor een ander project bestemd. Maar ik denk dat ik ze nu ook samen ga gebruiken, hèhè.
Een noodkreet van Evelien: "De rode koffer is te klein, mijn vakantiespullen passen er niet in!" Ik zou het omdraaien en denken dat ik teveel spullen mee wil nemen, maar zo werkt dat niet bij een 18 jarige; het is voor 15 dagen hoor. Dus wij de stad in om een ruim 2x grotere koffer op wieltjes te kopen, dus het moet wel lukken zo.
aha, dat was het.