De mini blokjes kruiwagen en vogelhuisjes heb ik afgekregen, het begint al ergens op te lijken als ik het zo bij elkaar zie, maar ik ben er nog niet; het grote middenblok (quiltshop) en de antiekwinkel, en dan nog een paar miniblokjes.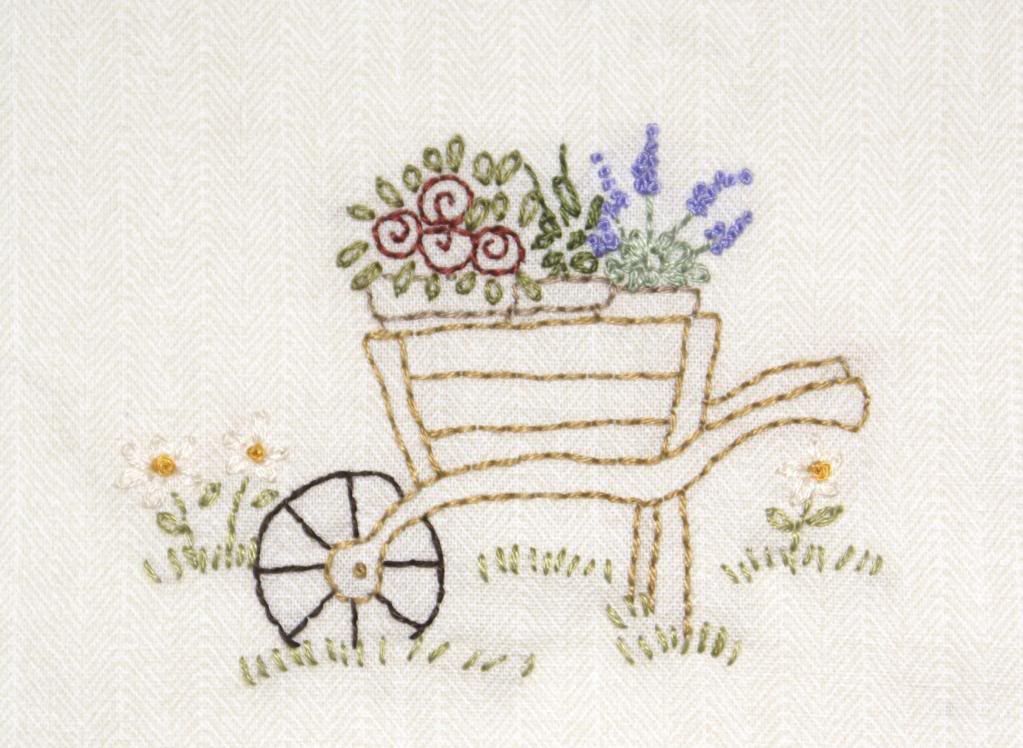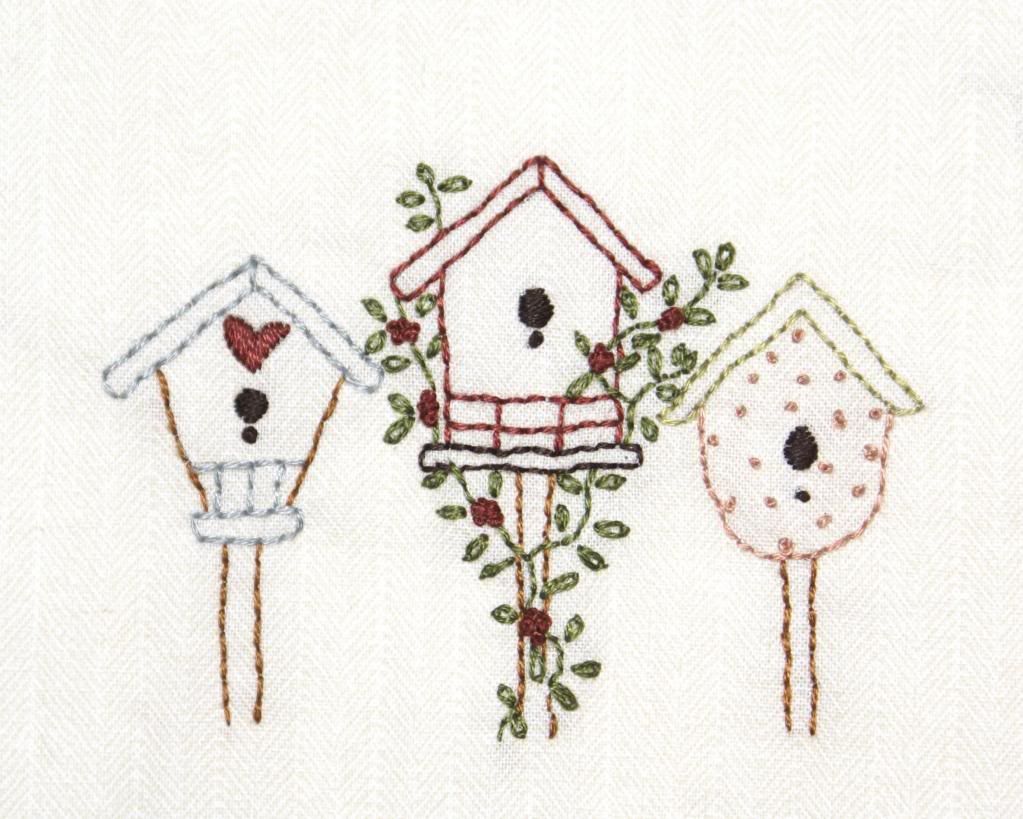 zo zien ze er samen uit, bij de 2 langwerpige blokken links moeten nog hartjes op komen. De rozen links in de Teddieshop moeten ook vervangen worden, dat garen is ook niet kleurvast.
Finished 2 more small blocks, changed to an other colour for the lavender, like this one better (the one in the patern was more pinkish)This is what the lot looks like on my designwall, the roses in the teddieblock needs to be replaced with non-bleeding yarn, and on the 2 rectangle blocks I have to put applique hearts. I'm not there, yet. I still have to make the quiltshop and the antiqueshop and a few miniblocks.
Verder heb ik nog wat aangerommeld in de tuin, de tulpen staan er schitterend bij, sommige lijken net op Papavers.
en waar ik heel erg blij mee ben -ook al ziet het er nog schriel uit- is de Wisteria, vorig najaar geplant:
die mooi tegen de muur naast het keukenraam omhoog richting balkon groeit en bloeit. En het ruikt des godens!