Vanmorgen zat ik even op weblogs te kijken toen mijn oog op dit haasje viel / This morning -while surving the weblogs- this little bunny caught my eyes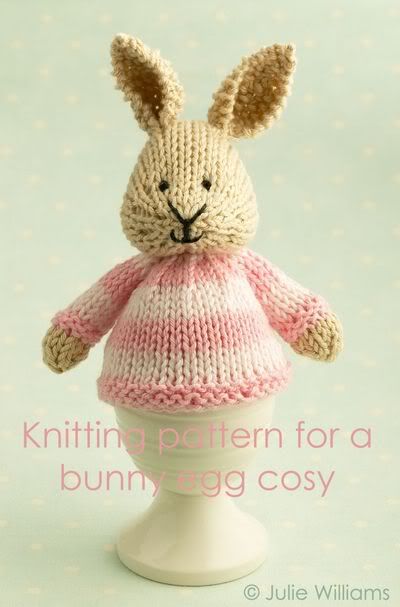 is het geen schatje? Het breipatroon kan je downloaden tegen een hele geringe vergoeding, nog geen 3 euro. Dit is de weblog van de ontwerpster, het staat bij een blog van 19 maart. Ik ga kijken of Suzanne haar wol al heeft verknipt -die mooie sokkenwol die ze had gekregen vorige maand om pomponnen te maken- en zoniet, dan ga ik er vanavond gelijk eentje maken, zo schattig!
Ain't she cute? The knittingpatern's downloadable for just a few euro's, read all about it on this site , on the 19th of March. I'm gonna make one tonight, that is, if Suzanne hasn't cut up the lovely wool I gave her last month to make pon pons.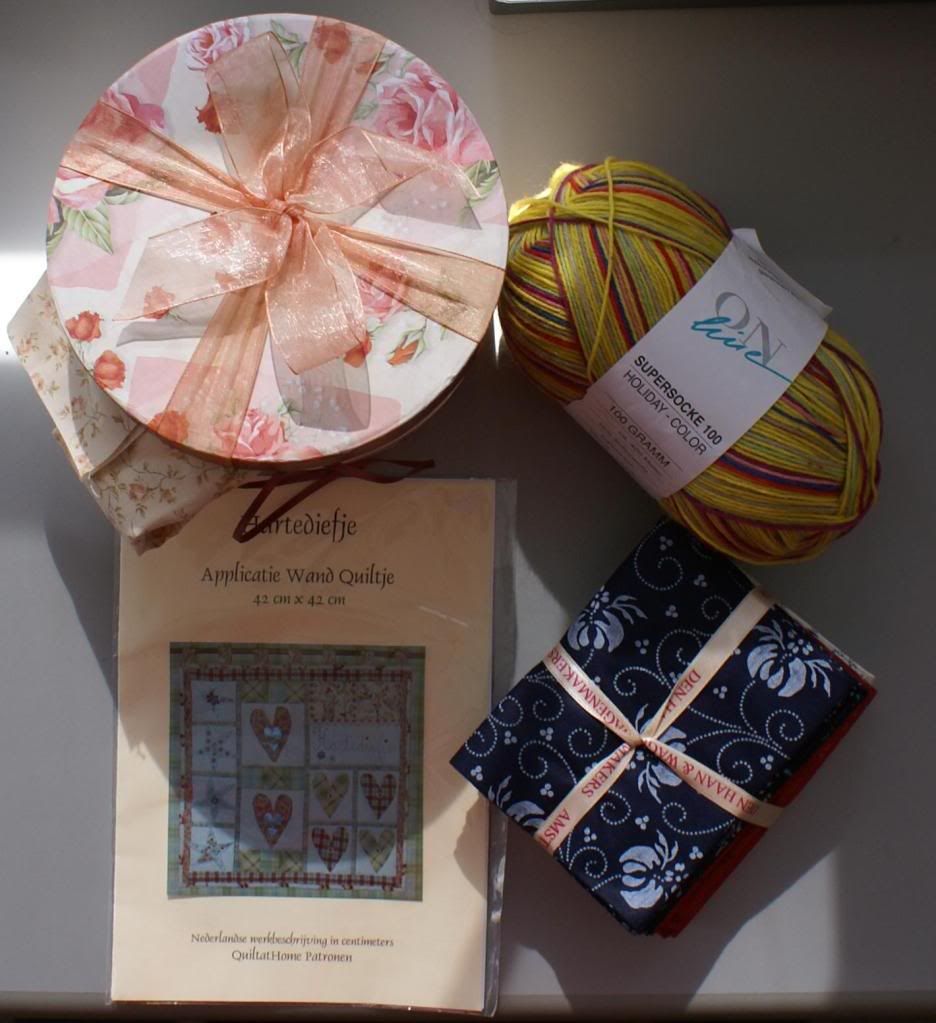 pompon zoals bij dit haasje pon pon like this rabbit