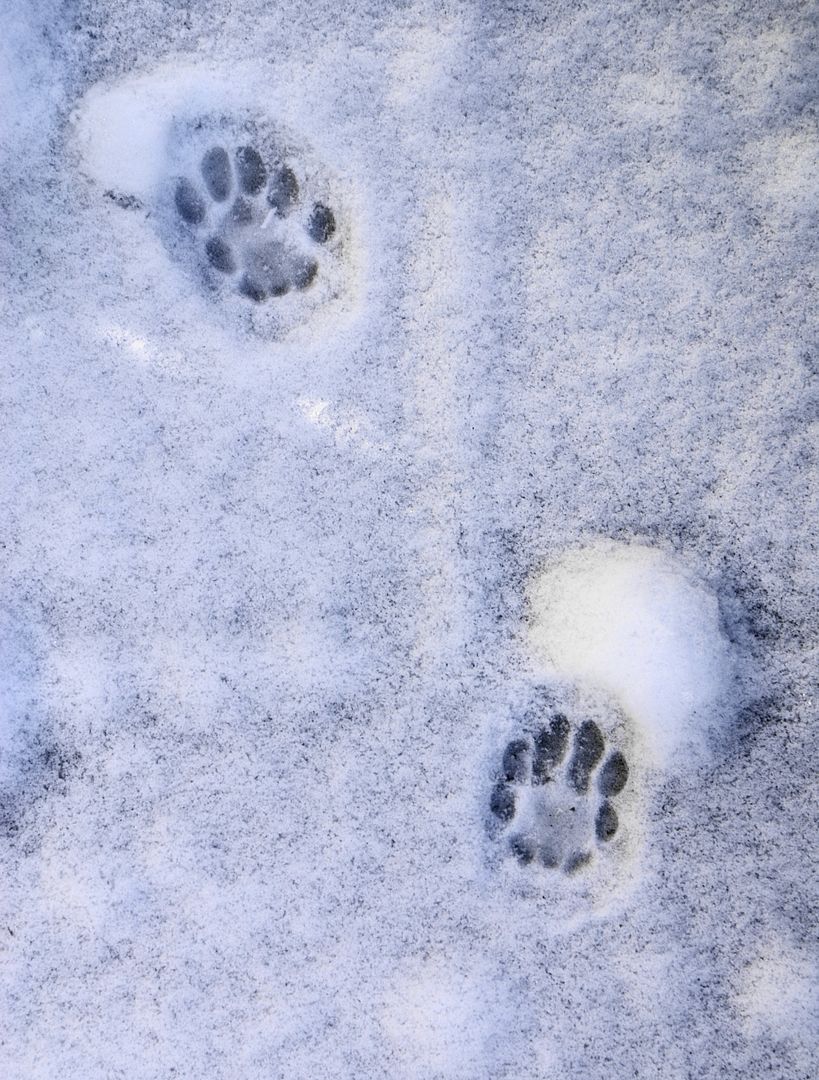 Sneeuw en vorst en het openbaar vervoer in Nederland ligt gelijk op z'n gat, mijn ventje kreeg gistermiddag zijn auto haast niet op de oprit achteruit rijdend, en maar slippen en wegschuiven ☺ maar het winterse weer leverde ook mooie plaatjes op, ik ben niet verder gegaan dan onze tuin, maar heel de stad is een plaatje. Zo zag het er gistermorgen uit vanuit onze slaapkamer, terwijl het non-stop sneeuwde, en koud dat het was!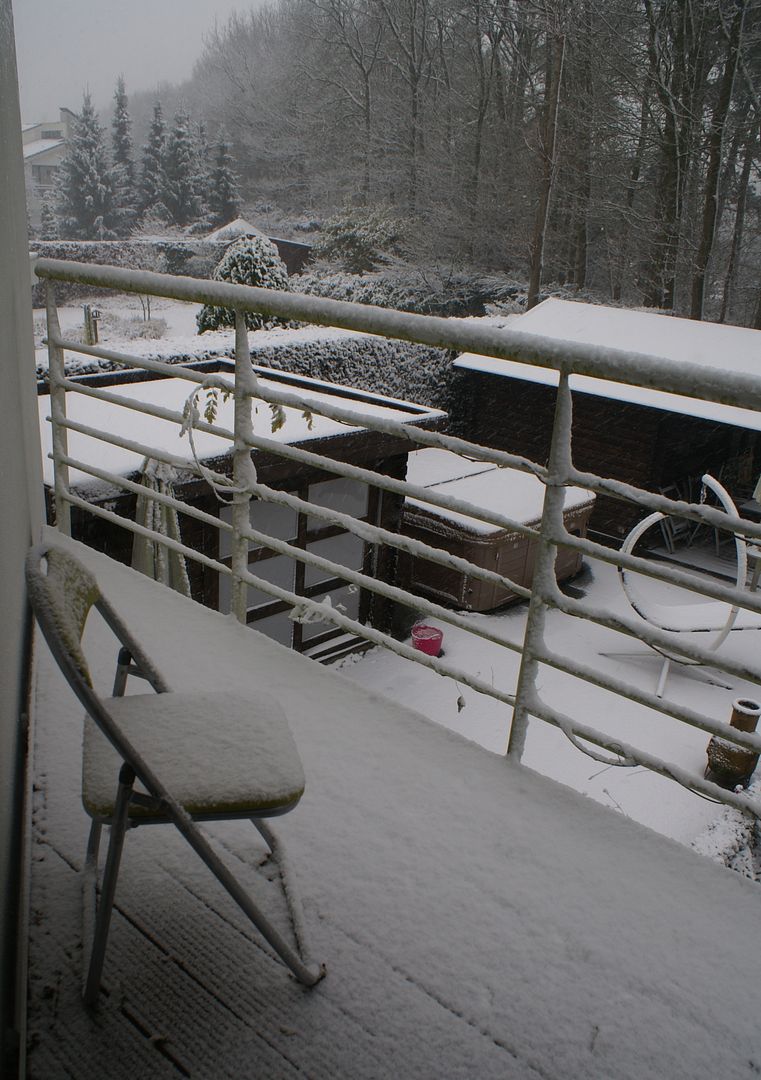 Vandaag is het heerlijk zonnig, en in de luwte voelt het ook aangenaam.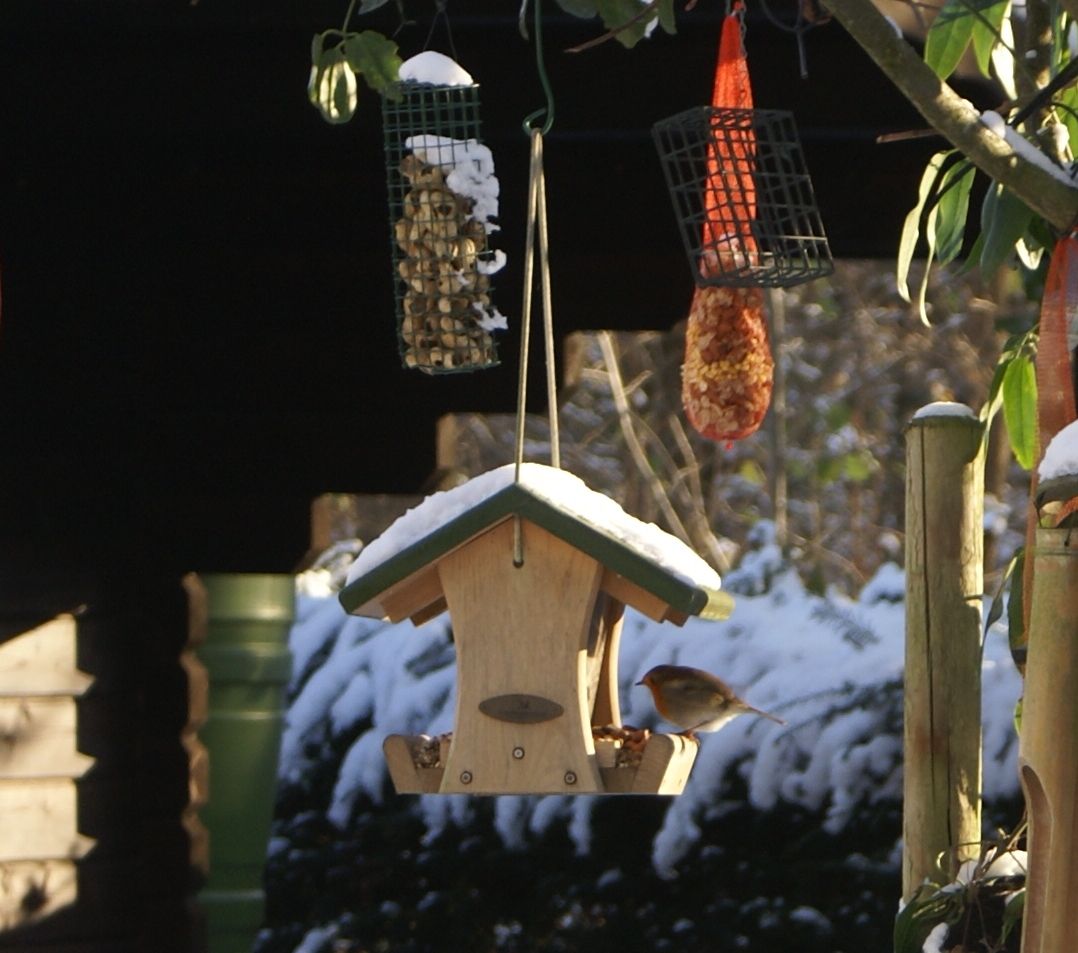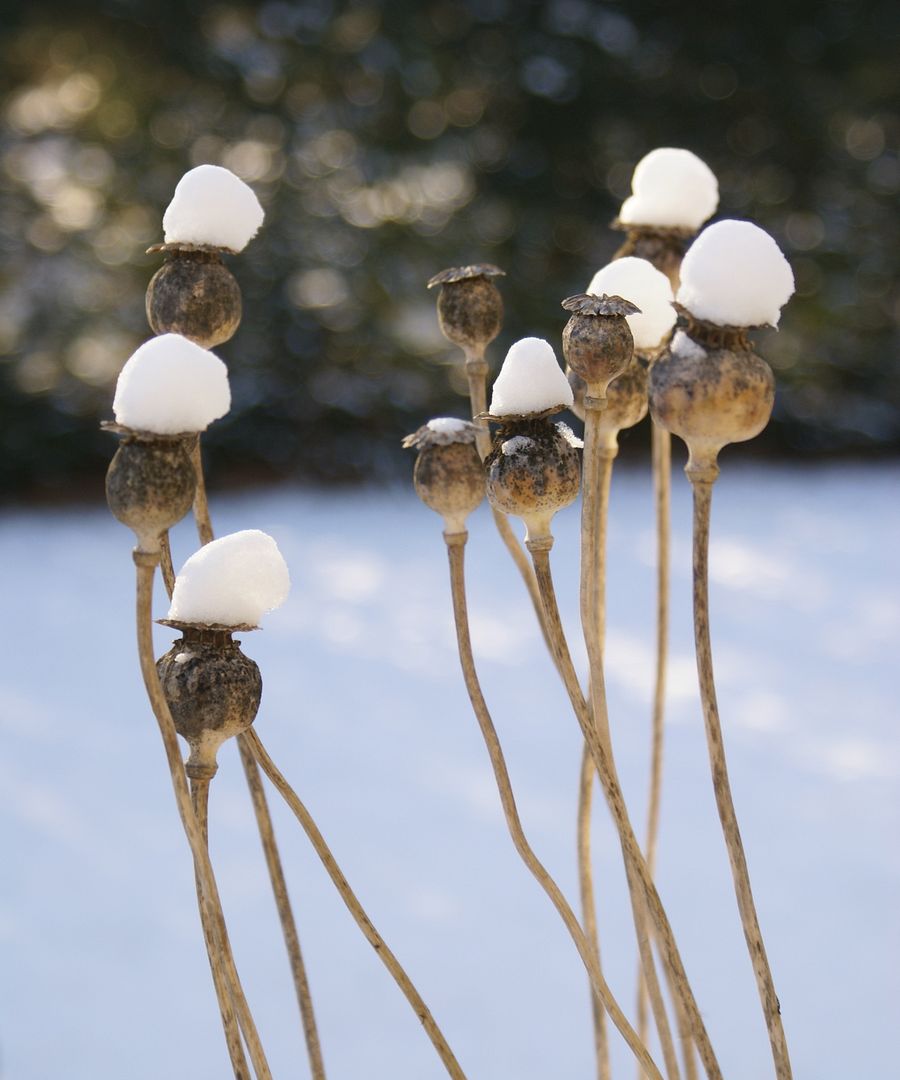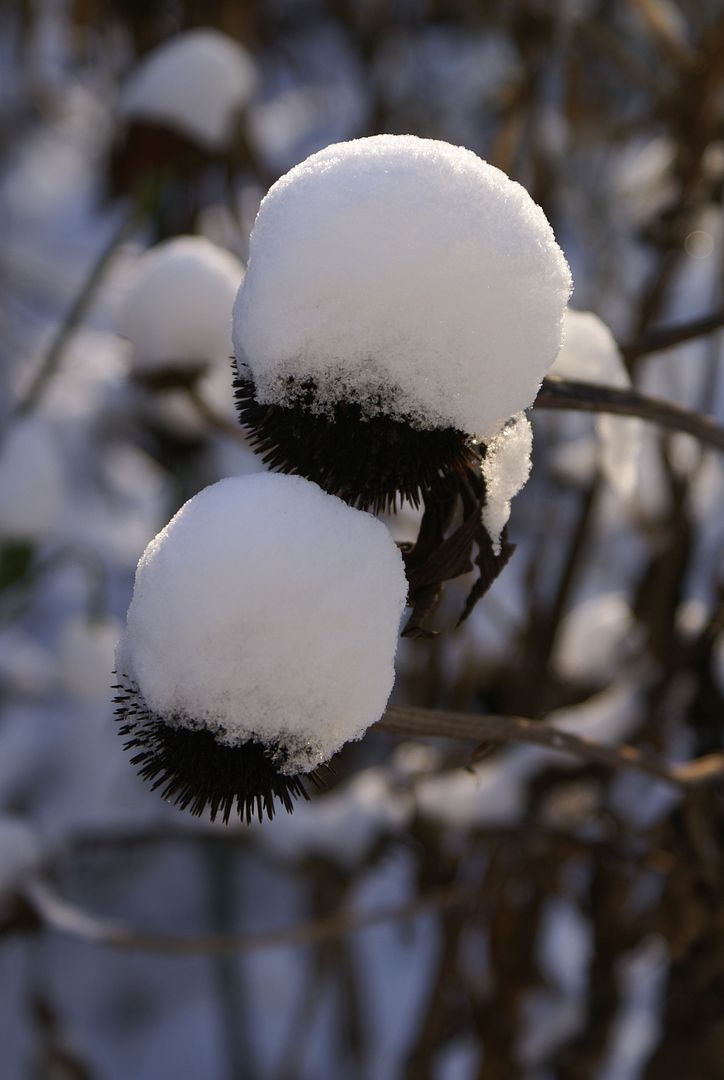 Geweldig he, al die zaaddozen met hoedjes op, en de bloeiende rozen roken een paar dagen geleden nog zo lekker.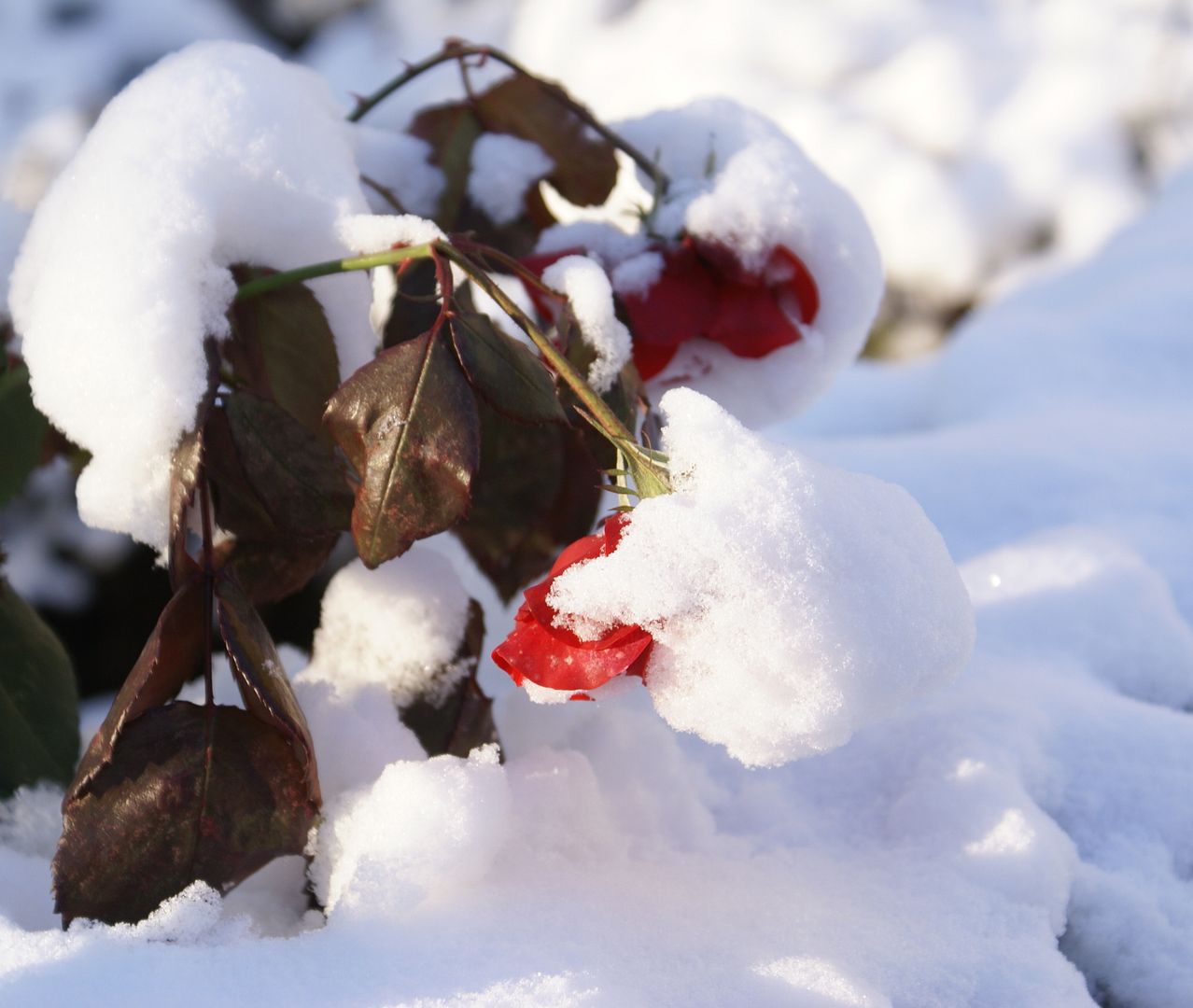 Hopelijk ligt het er zondag ook nog, want dan is SBS-6 kerst parade in Roosendaal, met een verlichte optocht door de stad vanaf 8 uur 's avonds.
Snow and frost and the public transportation is in big trouble, no trains or busses in the northern part of the country, DH had problems parking his car on the driveway, slipsliding all the way. ☺ I made a few nice pictures of our garden, it's like a magic wonderland outside, lovely! I hope it'll keep till sunday, when the Xmas parade is in town, and it's a huge one, a bit like Disney Land parade, but without Mickey Mouse and friends.